NASHVILLE (CelebrityAccess) When Runaway June heads out in May with Carrie Underwood, it will mark the second trip with the award-winning artist and, this time, with their own accolades.
Runaway June recently became the first all-female trio in more than a decade to score a Top 25 hit with "Lipstick" and, with the Top 40 single "Wild West," earned an ACM nomination this year for New Vocal Duo or Group of the Year.
The trio has garnered its share of attention for its photogenic qualities and, yes, there have been media campaigns involving stuff like cosmetics but Naomi Cooke, Hannah Mulholland and Jennifer Wayne have incredible, individual pedigrees as songwriters and performers.
Wayne, a California native and a granddaughter of John Wayne, has been writing music since she was six years old and co-penned the heartbreaking "She Don't Love You" sung and co-written by Eric Paslay and a song called "God Bless John Wayne." Mullholland's career took a trip through "American Idol" on its way to an individual career, and Cooke has built her career through the Nashville skyline, including Tootsie's Orchid Lounge.
We thought we'd ask each of them a few questions: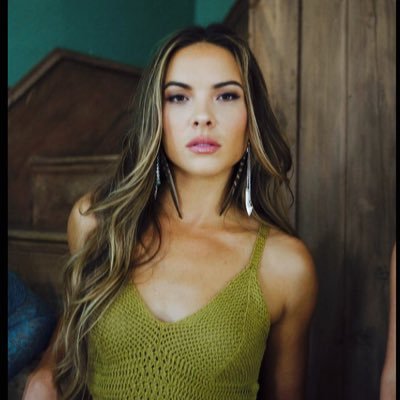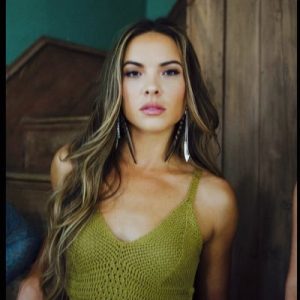 Naomi Cooke
Feel like talking about your manager, Fletcher Foster, or agent Elisa Vazzana?

We're so grateful and excited about the team who is surrounding us. Our management team with Fletcher Foster has become like family already – he's so knowledgeable and we know he's going to take our career to the next level.  And we also know we couldn't do it without our agent Elisa Vazaana. She just knows how to get the job done.
Three-part harmonies for whole songs are a pain in the rear end – there was a story that The Thorns just plain didn't want to do it but Matthew Sweet insisted. Can you harmonize anything without much effort or does it take a lot of work?
Harmonizing has always been natural for us three and becomes increasingly easier as we grow together. Sometimes certain parts are harder than others but for the most part it's pretty easy for us. Some people tell us we even talk in harmony. 
You grew up 1 of 11 siblings — can you give us a glimpse into what that was like and how it may have prepared for a career in music?
Growing up with 11 siblings is chaos, every single day is different, lots of different personality dynamics, you learn patience, teamwork, and living in tight quarters with others, which are all things that currently apply to my life right now as a touring artist.
You all met in a songwriting room? Is that common or can only few, like you and The Civil Wars, claim that?
Being that Nashville is largely a songwriters town, a lot of those connections are made in writes and in the songwriting room.
When it comes to harmonies, there are plenty of references to the Dixie Chicks but why do I keep hearing Wilson Phillips and the Andrew Sisters (like, in "Sleigh Ride")?
Naomi: I get the Dixie Chicks reference, we all 3 grew up listening to them and they influence us as artists and songwriters, along with many other songwriters and vocal groups.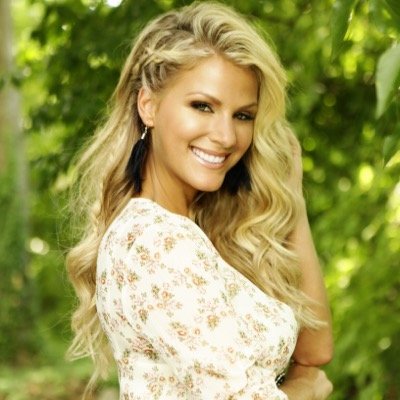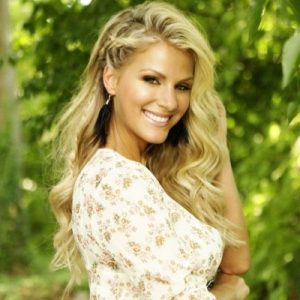 Jennifer Wayne
Your setlist includes a "cover" of "She Don't Love You," plus Sara Evans and the great, recorded cover by Dwight Yoakam. Any other cover songs you'd like to wiggle into the set, meaning songs by other artists or songs you've written, and that would include "God Bless John Wayne."
We play songs that we love, we've been talking about incorporating a Shania Twain cover, we all grew up being such big fans of her.
Speaking of that, is the final line of "Wild West" a deliberate shout-out to John Wayne or did it just happen that way?
Yeah I guess it was a little bit of a shoutout, but really it just made sense to end the song that way. I feel like there is such a romance in the western cowboy, I really wanted to capture that in this song.
Where does everything stand currently with the TAMU golden retrievers controversy? I.e., would you like to mention anything regarding animal rights or the John Wayne Cancer Foundation?
Not sure about the status of TAMU but I am all for animal rights. I am a huge dog lover, currently there are four dogs in my house (haha). I'm also a huge supporter of the John Wayne Cancer Foundation. It's close to my heart and they do such a good job with taking care of people and their research is world renowned.  
Hannah Mulholland
Same question asked of Jennifer: Your 2018 setlist includes a "cover" of "She Don't Love You," plus Sara Evans and the great, recorded cover by Dwight Yoakam. Any other cover songs you'd like to wiggle into the set, meaning songs by other artists like "The House That Built Me" or songs of your own like "2,500 Miles?"
We are always trying to spice up the set with new fun covers. Nothing is off limits- we've considered everything from Tom Petty to Sheryl Crow.
Any favorite vegan restaurant? Or recipe that we can share?
My all time favorite vegan restaurant is called Real Food Daily in Los Angeles. I can also be found at Wild Cow in Nashville once a week. I have a vegan blog where I share all my favorite recipes and creations called The Poor Herbivore.
Anything you can reveal yet about the Carrie Underwood tour? Will you once again be part of the main set? Any cool moments for your own set?
I'm sure there will be some fun surprises! We haven't started rehearsals yet, so we don't know exactly what we will be doing yet – but hopefully we will all have a fun moment together!