CHINA (CelebrityAccess) Yang Weidong, the president of Youku, the streaming service of China's Alibaba, has stepped down and is reportedly cooperating with Chinese officials as part of a potential corruption case.
Chinese officials have been focusing on corruption in the entertainment industry. Alibaba has been investing in its entertainment business amid strong competition.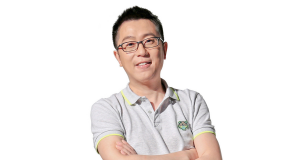 "[Yang] is understood to be assisting Mainland authorities with an investigation into an alleged case of seeking economic benefits," a spokeswoman for Alibaba's Digital Media and Entertainment business told Reuters.
Weidong was already an employee of Youku before it was acquired by Alibaba in 2015. He has been replaced by FAn Luyuan, CEO of Alibaba Pictures, which bought a minority stake in Amblin Partners earlier this year to get a foothold in Hollywood.
Industry veterans suggest that corruption has become part of the video business amid increased competition.
"This can include bribes for actors as well as yin-yang contracts between studios and the actors," a Shenzhen-based venture capitalist who invests in digital media told TechCrunch, asking not to be named due to the sensitivity of the topic.