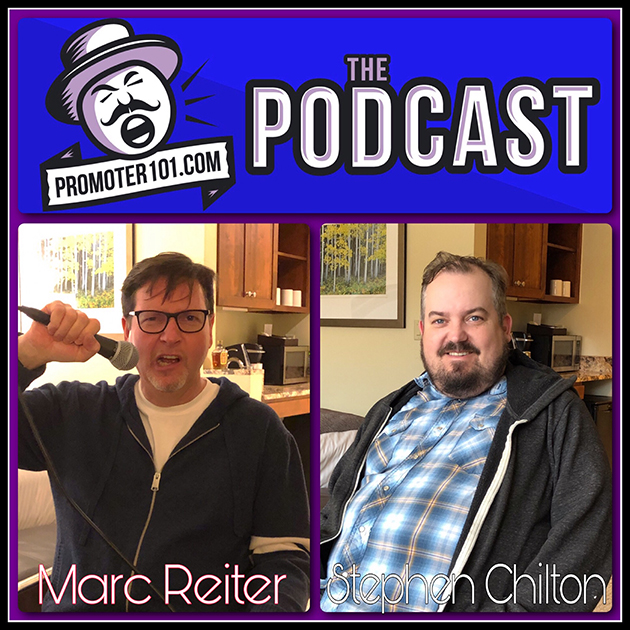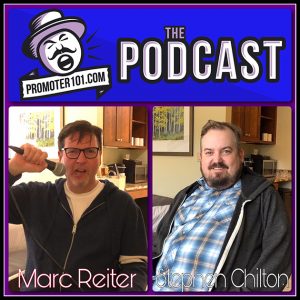 Season Greetings From The Promoter 101 The Podcast our gift to you, Metallica HQ's Marc Reiter is here this week sitting down to talk about working with the hottest band in the World Metallica
Psyko Steve's Stephen Chilton chats about competing as an independent concert promoter in the overcrowded marketplace of Phoenix.
A War Story with AXS Ticketings' Greg Schmale that will be a treat to all our professional wrestling fans.
And News of the Week with WORKS Entertainments' W. Luke Pierce.
Email Dan + Luke: steiny@promoter101.net
Direct Link: https://is.gd/H8snZ2
Spotify: https://is.gd/T5SPEC
Tweet the Guys: https://twitter.com/Promoters101
Tweet Dan: https://twitter.com/TheJew
Tweet Luke: https://twitter.com/wlukepierce
Follow us on iHeartRadio: https://www.iheart.com/podcast/promoter101-29260148/
Follow us on Instagram: https://www.instagram.com/steinypromoter101/
Facebook: https://www.facebook.com/promoter101
Soundcloud: https://soundcloud.com/promoter101
Website: http://www.promoter101.net/
itunes: https://itunes.apple.com/us/podcast/promoter101/id1163910658?mt=2
Google Music: https://is.gd/onEmSt
Stitcher: http://www.stitcher.com/podcast/promoter101?refid=stpr
Tumbler: http://promoter101.tumblr.com/
Spreaker: https://www.spreaker.com/user/promoter101
YouTube: https://www.youtube.com/promoter101