(CelebrityAccess) Tom Wopat and John Schneider each have had decades of success in music, film and theatre but this summer they're going back to their '80s heyday, when they were known as Bo and Luke Duke, speeding through the countryside in the General Lee, chased by Sheriff Rosco P. Coltrane.
The two actors are teaming up for live performances at the Good Ole Boys Tour. It kicks off with the MuscleKingz Car Show & Concert in Bakersfield, Calif., April 13, which will include an original 1969 Dodge Charger "General Lee." The tour, which promises lots and lots of cars including the Dodge Charger, hits at least three markets so far, with as many as 10 more shows ready to be booked.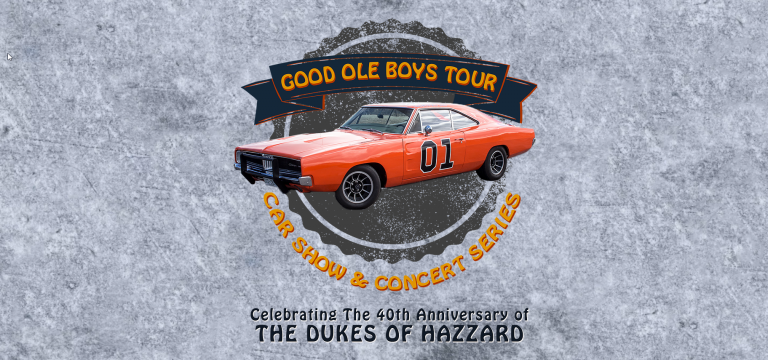 Details were scarce so CelebrityAccess dug deep, asking exactly who will be doing what, and how the General Lee is involved, at least at the tour launch. We had absolutely no time to talk about Ms. Daisy Duke. Sorry fellas.
Wopat's career includes two Tony nominations with Broadway roles in "Annie Get Your Gun" and "Catered Affair" plus "Chicago" and "Forty-Second St." plus a longtime recording career. Schneider's background includes a heavy dose of television like "Smallville" and "Nip/Tuck" plus a recent spot on "Dancing With The Stars" plus his own musical career. He is also preparing to produce a live show called "Yee-Haa" in the vein of "Hee Haw." Both have had their ups and downs but were clearly having a great time talking about the upcoming performances.
What should a patron expect to see on this tour?
Tom: I think this is a situation where John Oakes, the guy who is putting this all together, saw an opportunity with the 40th anniversary to put us together, musically, with some car shows. It's been done before, on a limited basis, but this is the first time it will be done with this much breadth. We've got three booked, all in California, but look to have at least 10 booked shortly. It will be all across the country. And there will be a car show during the day, and music, with special guests, and I'll do a set at the end then John will do his set afterward.
Will there be meet-and-greets?
Tom: I think that will be included somewhere along the line so I'm sure there will be meet and greets, VIP things, the whole nine yards.
John: That will probably be before the concerts because it is going to get pretty late in the night. These summertime festivals have the tendency to go into the wee hours so I'm hoping –
Tom: I'm in bed by 9 o'clock!
John: I like 6 o'clock for dinner, then a do a couple of songs, have a drink and go to bed! But I'm hoping we will have the whole meet-and-greet situation going, perhaps a VIP section. A lot of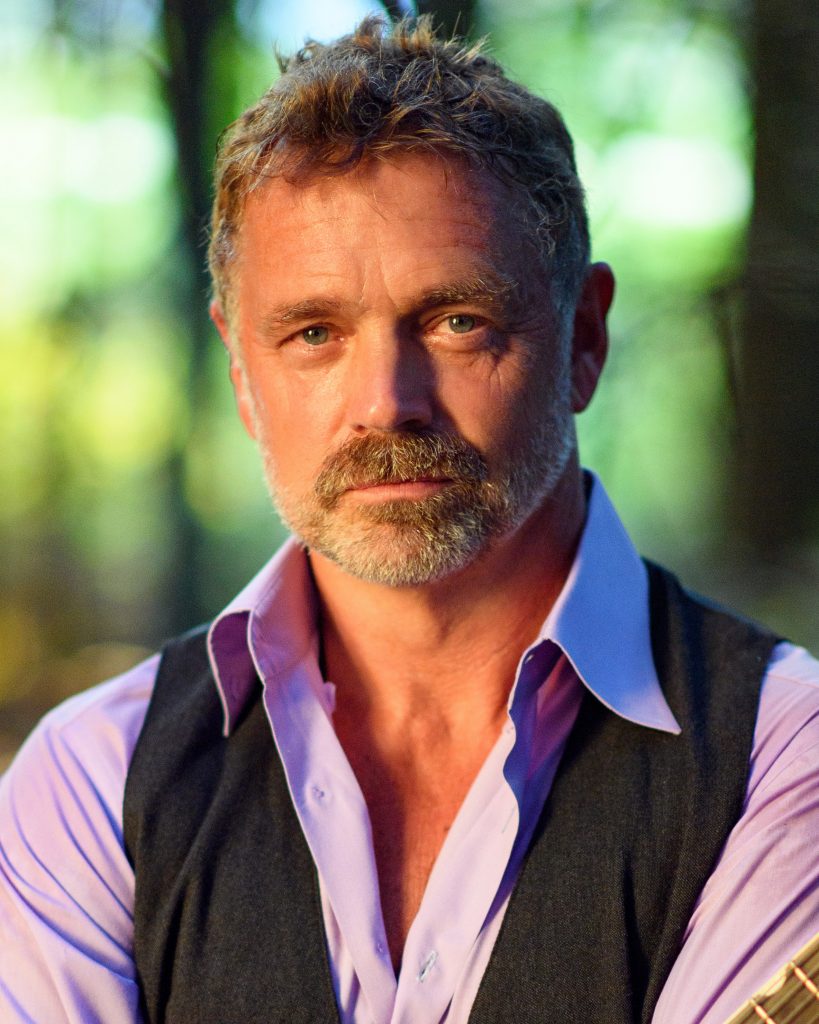 times either one of us ever gets to eat dinner at one of these things is if we do a meet-and-greet or dinner with the VIP folks. I love to play music, Tom loves to play music and we both love cars, so it's a great combination.
And I'm excited because I haven't played anywhere in the Central Valley in, my gosh, 25 or 30 years, so I was very excited when I heard that your neck of the woods would be on the agenda, especially that it would be first show. Last time was when I played at Crystal Palace with Buck Owens.
It's changed so much here in the Central Valley in 30 years. You've got your malls, your Yard House, it's pretty much just like any other big city now.
Tom: I used to really love that area back in the day. I used to run around with (stunt performer) Clifford Happy who would double me on horseback when we would do a horseback show. We'd go to rodeos all the time up and down central and northern California and it was a blast. I love those towns!
You said you were here recently?
Tom: I flew into San Francisco last week and one of our directors of photography for Dukes of Hazard was in Paradise when the fire hit, so I visited him in Chico, and a brother in Redding, and a brother in Oregon and a sister in Washington.
The website features the General Lee as the centerpiece. Are you going to do anything with it?
Tom: Oh, the car will definitely be there. The car will be one of the centerpieces of the day. There are so many [copies]. I remember John had an event about 15 years ago at the Atlanta Speedway and there were probably 150-200 General Lees there. It was amazing. Just a big blur of orange.
John: Somebody just sent me a photo this morning of a smart car that has one-half painted on the door and it was called the General Wee. I think it's a state of mind.
Tom (to John): Have you seen the Chinese one, the General Li?
John: Oh my gosh, have not! I'll bet you, at any one of these shows, there's got to be five or six General Lees that just show up. They come out of the woodwork. The one thing they have in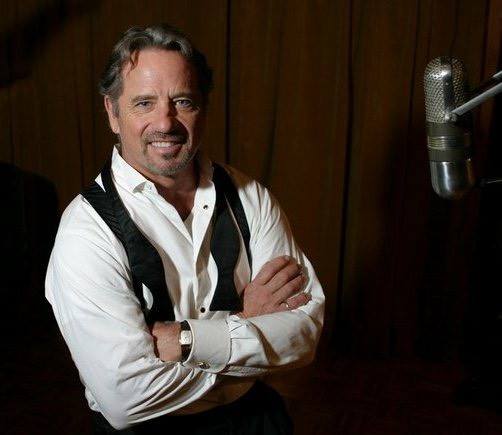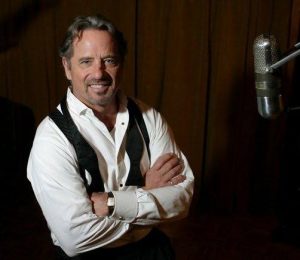 common is they are in much finer condition than the ones we drove!
Tom: (laughs) We got them to be just good enough to get to the jump ramp.
So help me out. How many official General Lees are there? Is this the one that Bubba Watson owns? Are there three? Four?
John: Bubba owns what was considered General Oh-One, the very first one. When we started filming in Georgia I think we had three, and they were randomly numbered so there's not telling if that was the first one we actually drove but during our seven years my estimation is we had 329. We wrecked every one of them, every time you jumped one of those cars because these guys were going 75-80 mph, 20 feet in the air, landing on hard-packed dirt. Those cars did not drive away. There were a lot. None of them, unless they were meticulously restored, survived the show.
Tom: And you can't find a '69 Charger now that's not painted orange. People made their own. You can get a kit for it. Isn't that right, John?
John: You can get the decals, all the body panels for the '69 Charger from year one. Whenever they poll the world and ask what is the most recognizable car in the world, the General Lee always wins. Because of that, I think the '69 Charger, especially a Hemi car, is probably considered by many real car folks to be the most sought-after muscle car of all time. And I like to think we had something to do with it.
Anything else?
John: I'll have the the whole tour schedule soon. We only have three dates booked so far but I have an app and I'd be remiss to not point it out. It's a free phone app called John Schneider (Apple / Google Play). The whole concert tour will be there, all of the personal appearances, all of the music and movies that I'm involved in will be on the app but, most important, every time we get a new date for Country Stars & Cars I'll put it up there so people know exactly where we are.
Tom: We'll also be promoting the new music both of us have out. John did a big thing called Odyssey where he recorded 52 songs last year and brought them out one a week, and I have a new record called Wopat that is more of a singer/songwriter record than the standards records I've been making for the last 15 years, and that should be out in April or May. So we'll both have CDs to sell and there is a great CD we made a few years ago where we sing together. It's called Home For Christmas and quite a bit of bullshit/smart-talk between the two of us. It's a lot of fun.
The Good Ole Boys Tour is exclusively produced by John Oakes. Limited dates available, interested in booking this package contact TKO Agency, Andrew Goodfriend – 914-346-8938