LOS ANGELES (CelebrityAccess) Nicki Minaj has canceled a summer gig at the BET Experience apparently because of a tweet this weekend throwing shade to the rapper after a Cardi B win at the Grammys.
The rapper announced today that her and her label, Young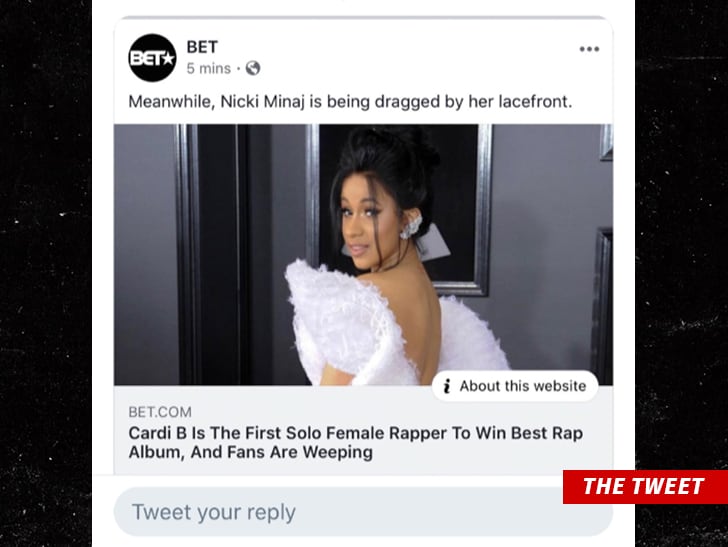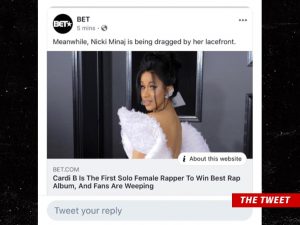 Money, would not be participating in the concert series, which she and Cardi B are both booked to co-headline days in advance of the BET Awards in June. Sources told TMZ that Minaj that the gig cancellation was in direct response to a joke posted by BET, or a BET intern, throwing shade at the rapper because of last night's win for best rap album by Cardi B that read "Meanwhile, Nicki Minaj is being dragged by her lacefont."
Pulling out of the event means that Lil Wayne would like pullout too, according to TMZ.
The two rappers have had a bad year, although they say it was overplayed by the press.