LOS ANGELES (CelebrityAccess) As Eric Church wraps up the spring leg of his Double Down tour, he's already looking at having one of the biggest excursions of the year.
"He'll finish in the Top 5," Church's promoter, Louis Messina of Messina Touring Group, told CelebrityAccess.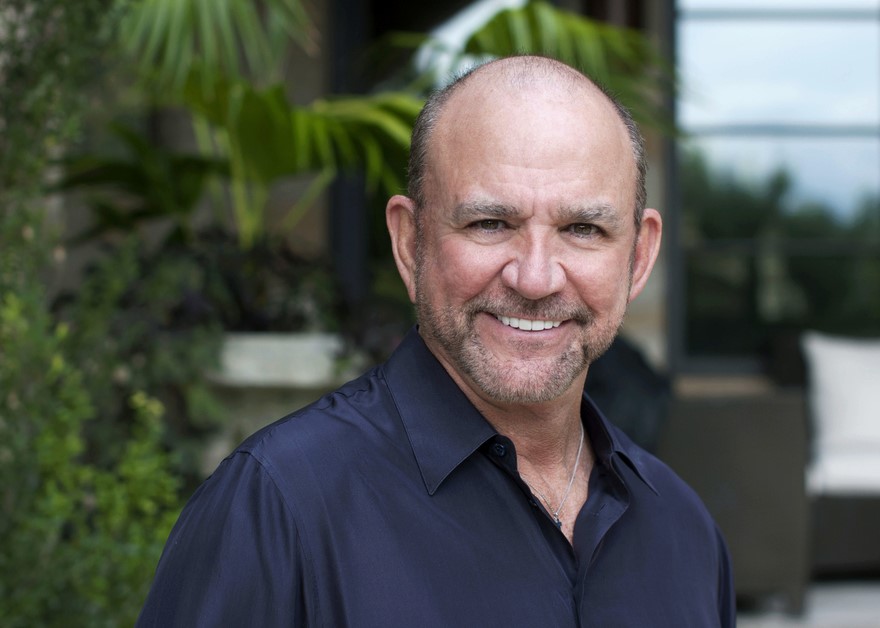 But why is that? Is it because of the ambitious touring strategy? Because of higher capacities/smaller staging for the arena shows? New music from Desperate Man grabbing the attention of more fans? Old fashioned career development?
"It's because he's fucking awesome," Messina said.
CelebrityAccess got to spend a few minutes with Messina prior to Church's second, sold-out show at the Staples Center in Los Angeles May 18. Church's tour is called Double Down because of its fairly simple yet in some ways revolutionary concept: two-night performances in each market. Not only is it a testament to Church's strength as a touring act and shows a confidence that he can attract major numbers in all the markets on the tour, but it's also likely a concept beloved by a road crew that does not need to break down a stage after every performance.
Plus, fans can check out both nights and do a compare/contrast. As one major executive of LA Live told CelebrityAccess, "I think tonight's show is going to be even better than last night's."
The Double Down Tour not only features two shows in each market but two sets per concert. There are more than 30 songs per night, with no two set lists the same. Meanwhile, SiriusXM broadcast some of the shows, including Minneapolis, Detroit and Cincinnati. Church sometimes joined SiriusXM's Buzz Brainard for Brainard's weekly Music Row Happy Hour before going onstage. The tour, which launched in January, just kept adding dates as it moved along. The tour's first leg is expected to wrap at the Gorge Amphitheatre in Washington June 28-29 but has dates through November.
Messina elaborated on his statement. Church has always been known for his marathon, three-hour performances stuffed with energy and musical elements ranging from bluegrass to heavy metal – all while fans toss mini bottles of whiskey on stage for the performer. That has not only increased his loyal fan base but brought in new admirers.
"I usually go and watch the show because it's so awesome," Messina said – a statement that should be put into the context of all the various duties of a promoter during an actual performance.
Church has been an unabashed fan of Bruce Springsteen and his performances can be compared with those of The Boss without lightning striking. During his club days, in rooms reaching above 110 degrees, Church was known to take IVs after the shows, much like how Springsteen, outside the Stone Pony, would be tossed onto the hood of a car while someone poured ice water over him.
"Springsteen told me he loves Eric," Messina said. He had just seen Springsteen's Broadway show and had a chance to visit.
Even though Church has sold out multiple nights at arenas and is playing his first stadium show May 25 at Nashville's Nissan Stadium, there is still a sense that he hasn't reached the pinnacle of his career – not by a long shot. There have been various country music awards and nominations but Church hasn't been recognized with any of those "entertainer of the year" trophies yet. Meanwhile, even with anthems like "Drink In My Hand," "Pledge Allegiance To The Hag," "Talladega" and, of course, "Springsteen," there is still the opportunity to see his career reach stratospheric heights.
Also, there is another reason why Church is having the best year of his career.
"He has a great promoter," Messina said. "Hey, gotta give myself a plug, you know?"
Messina Touring Group continues to handle some of the biggest shows on the planet. This year it's Church, Shawn Mendes and – although it cannot formally be called a tour – the performances of George Strait. Messina said that Strait is more popular now than he has ever been and, when he ventures outside of Las Vegas' T-Mobile Arena, he gobbles up buildings like the Gillette Stadium in Foxborough, Mass., the Sprint Center in Kansas City and two nights at Fort Worth's Dickies Arena.
Meanwhile, MTG is maintaining its long relationships with acts like Ed Sheeran, Taylor Swift, Blake Shelton, Kelly Clarkson, The Lumineers and Kenny Chesney – who is gearing up, in the distance, for a four-act tour that will include some of the biggest names in country music. As for Swift, Messina said 13 is her lucky number, which happens to be the same amount of years they've been working together – since she's been 17 years old.
Messina said he is trying to back off from being on the battlegrounds for 200 concerts a year, shooting for 100 instead. His son is already handling the Mendes performances.