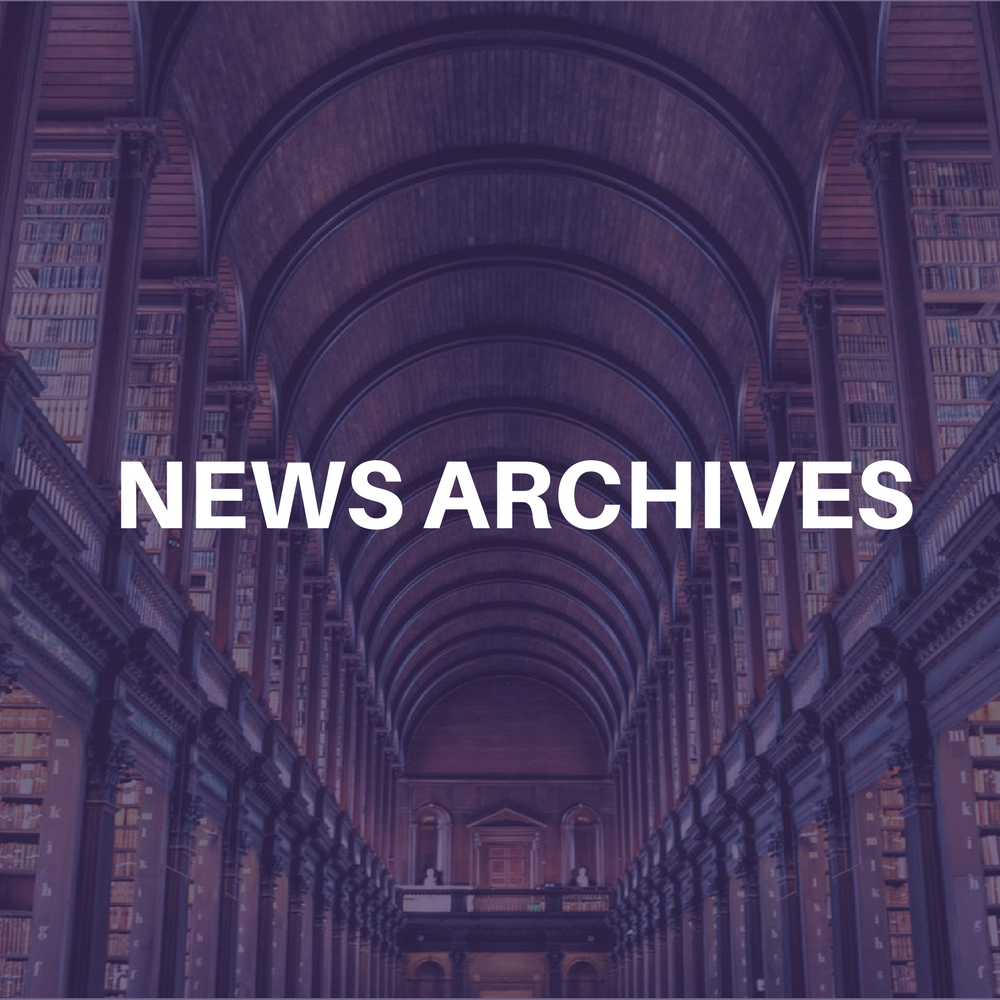 (CelebrityAccess MediaWire) — Veteran facility manager Mike McGee has joined Clear Channel Entertainment in Houston as executive vice president of corporate operations. He was most recently vice president of busienss development at Aramark Sports & Entertainment Services, also in Houston. McGee reports to Clear Channel Entertainment CEO Brian Becker.
McGee, who founded Leisure Management International in 1984, sold the arena management firm to SMG in 2000. McGee has also been GM at the Monroe (LA) Civic Center, Lakeland (FL)Civic Center and Houston's Compaq Center. –Bob Grossweiner and Jane Cohen
Event Pro Books First Concert At KI Center
(CelebrityAccess MediaWire) — Event Pro, LLC, which produces and promotes special events at the KI Center, has booked its first major event for the downtown Green Bay, WI venue. John Michael Montgomery, Tracy Lawrence and a special guest to be named later will perform on October 1.
"We're excited about having a major country concert like this here at the KI Center" stated Blaze Brigman, general manager of the Regency Suites and KI Center. "We partnered with Event Pro, LLC back in December to do these kinds of events to generate more activity in the downtown area. Having big name entertainers like John Michael Montgomery and Tracy Lawrence certainly adds a new element to the Regency/KI Center." –Bob Grossweiner and Jane Cohen
Adams New GM Of Coliseo De Puerto Rico Arena
(CelebrityAccess MediaWire) — Dale Adams is the new general manager of Coliseo de Puerto Rico Arena in Hato Rey, PR. Adams, a 20-plus year industry veteran, was most recently director of North American Tours for Feld Entertainment, where he oversaw Feld Tours in the United States and Canada. He was general manager of Disney On Ice tours, which toured all of South America, including Puerto Rico.
"I am extremely pleased to have a professional of Dale's stature joining the SMG team," said Thom Connors, SMG senior vice president. "He'll be a great addition to our already strong arena management team."
Jose Davila, Coliseo de Puerto director of marketing for SMG, was promoted to assistant general manager. Before joining SMG, Davila was special projects coordinator for Banco Popular. –Bob Grossweiner and Jane Cohen
Liston New GM Of Knoxville Convention Center
(CelebrityAccess MediaWire) — Craig Liston has been named general manager of the Knoxville Convention Center. Most recently he was chief financial officer of Exerton, LLC, a St. Louis startup company. Previously, he was GM of the Grand Center convention center and Van Andel Arena in Grand Rapids, MI.
"I look forward to working with the staff in helping the mayor and the people of Knoxville capitalize on this outstanding convention center facility," said Liston. "I plan to use all my experience to make this an important asset for the city and region." — Jane Cohen and Bob Grossweiner
Music Returns To Rocky Gap At New Amphitheater
FLINTSTONE, Md. (AP) – Live music returns this weekend to Rocky Gap State Park, launching a full season of entertainment at an amphitheater that has stood unused since its construction in 2002.
The Billy Price Band, a Pittsburgh-based rhythm-and-blues combo, tops Saturday's lineup of six acts on the outdoor stage just east of Cumberland. Other shows, ranging from barbershop quartets to country stalwarts Ralph Stanley and Merle Haggard, are scheduled each weekend through Sept. 5.
They will play to as many as 4,500 spectators sprawled across a hillside facing the stage and Lake Habeeb.
Former state Delegate Casper R. Taylor Jr., who secured $1.5 million in state funds for the stage as house speaker, said it eventually could become home to a revived Rocky Gap Music Festival, a three-day country music extravaganza that was held annually in the western Maryland park from 1989 through 1996. Blues and jazz weekends also are possible, said Taylor, longtime head of the Rocky Gap Foundation, which mounted the country music fests.
"I think it's a wonderful next step in the progression of accomplishing the destination-tourism vision that has been created for the two mountain Maryland counties," he said.
The Rocky Gap Lodge & Golf Resort, inside the 743-acre park, is offering concert package rates in hopes of boosting business. "It's absolutely a positive development for us," said David D. Sanderson, sales and marketing director.
Crews were erecting a temporary roof over the stage Friday afternoon while others waited to set up speakers and lights. Aaron Bernard, stage manager for promoter Celestial Management, said the country shows and a comedy-and-karaoke night featuring "American Idol" reject William Hung have drawn the most inquiries.
"Hopefully the schedule is built so there's something for everybody," he said. "I don't know too much about barbershop but there's a whole day of it."
The amphitheater was finished in the fall of 2002. It sat unused in 2003 for lack of a promoter. Last fall, three local women formed Celestial Management Inc. to bring shows to the stage.
Taylor, now a lobbyist with Alexander & Cleaver, said he dreams of seeing a permanent roof and permanent seating for the venue.
MSG Promotes Gershowitz And Hassett
(CelebrityAccess MediaWire) — Madison Square Garden's management team has been reorganized resulting in new responsibilities for Alan Gershowitz and Timothy Hassett. Gershowitz, formerly, executive vice president, Facilities and Administration, has been named executive vice president, Radio City Entertainment. Hassett, formerly, senior vice president and general manager, Madison Square Garden, has been named executive vice president, Facilities.
"Today's reorganization is a result of the thorough review process we have undertaken at Madison Square Garden over the past year, to ensure that all of its areas are operating efficiently and effectively," said James L. Dolan, president and chief executive officer, Cablevision Systems Corporation and chairman, Madison Square Garden. "We are confident that these new roles for Alan and Tim will help position the Garden and Radio City to achieve maximum operational results."
Gershowitz will oversee all aspects of Bookings and Productions at Radio City Music Hall, Madison Square Garden and The Theater at Madison Square Garden, including the Radio City Christmas Spectacular; Christmas Across America, scheduled for six cities in 2004, as well as all concerts, family and award shows. As part of the reorganization, Joel Peresman, executive vice president of the Bookings division of Radio City Entertainment, will now report to Gershowitz, who will also continue to oversee MSG's Human Resources department.
An 11-year Cablevision veteran, Gershowitz has held a variety of executive positions within the company. As Madison Square Garden's executive vice president, Facilities and Administration, he was responsible for the Facilities, Human Resources and Legal departments. Prior to his arrival at Madison Square Garden, he was senior vice president, Employee Relations for Cablevision, as well as vice president, Business Affairs at Rainbow Media, where he also held the position of senior counsel. While at Rainbow, part of his responsibilities included negotiating entertainment transactions for the company's various programming networks. Prior to joining Cablevision, he spent five years as a corporate attorney at Skadden, Arps, Slate, Meagher and Flom, after receiving his law degree summa cum laude from Brooklyn Law School.
Hassett will be responsible for the management of all aspects of the Madison Square Garden and Radio City Music Hall facilities, including Building Operations, Food and Merchandise, Event Operations, and Box Office Operations. John Urban, senior vice president and general manager, Radio City Music Hall, will report to Hassett.
Hassett joined Madison Square Garden in January, 2004, when he was named senior vice president and general manager, Madison Square Garden. Prior to his arrival at the Garden, he served as senior vice president and general manager of Giants Stadium and Continental Airlines Arena, where he was responsible for all aspects of venue and event operations and was landlord liaison to the Giants, Jets, MetroStars, Devils, Nets, Meadowlands Marketplace, event promoters, and all vendors. He also represented these facilities in contract negotiations, labor relations issues and other matters. Prior to his stint at Giants Stadium, he was a director of Stadium Operations for the New York Yankees. –Bob Grossweiner and Jane Cohen
San Diego Makes Offer To End Chargers Feud
SAN DIEGO – Mayor Dick Murphy offered a proposal Wednesday to settle a nasty legal fight between the city and the Chargers.
A team spokesman said he was encouraged even though the lengthy plan didn't guarantee a new stadium.
The proposal would basically redo the city's controversial 1995 lease with the team. By removing some of the terms that have angered taxpayers, it could help the team get a measure for a new stadium on the ballot in 2006.
Murphy proposed an immediate end to a ticket guarantee and asked the Chargers to drop a lawsuit against the city seeking to validate their right to exercise an "out" clause in the current lease. The Chargers must agree to play in San Diego at least through 2008 and forfeit their rights to renegotiate the lease.
The Chargers also could not negotiate with other cities before January 2007. If the team leaves San Diego after 2008, it would have to pay a termination fee of more than $57 million to help retire bonds that helped pay for a previous stadium expansion.
"This is the last, best hope to reach agreement to what we think is fair to both sides, and we certainly hope and expect that the Chargers will agree to this," city councilman Michael Zucchet said. Zucchet recently was added to the city's negotiating team.
Mark Fabiani, the Chargers' lead negotiator, said the team was "very encouraged" by Murphy's plan.
The proposal still must be approved by the City Council and formally presented to the Chargers.
"I don't want to jump the gun and accept something that hasn't been offered," Fabiani said. "Presuming it comes to us in a form that resembles this, I think you can say we're very positive about it."
The City Council has scheduled a public hearing for Monday.
The ticket guarantee has caused friction ever since it was included in a new stadium lease in 1995. Since 1997, when Qualcomm Stadium was expanded, the city has guaranteed the Chargers revenue equivalent to the sale of 60,000 general admission seats. That clause has cost the city $36.4 million for unsold tickets.
"If this settlement is approved, we will turn the page on one of the darkest chapters in San Diego sports history, namely, the hated ticket guarantee," Murphy said.
Said Zucchet: "The city of San Diego will never again purchase tickets for football games."