LIVERPOOL, ENGLAND (CelebrityAccess) Merseyside Fire and Rescue released photos from the devastating fire that burned 1,400 cars in a carpark near Liverpool Echo Arena in England on New Year's Eve.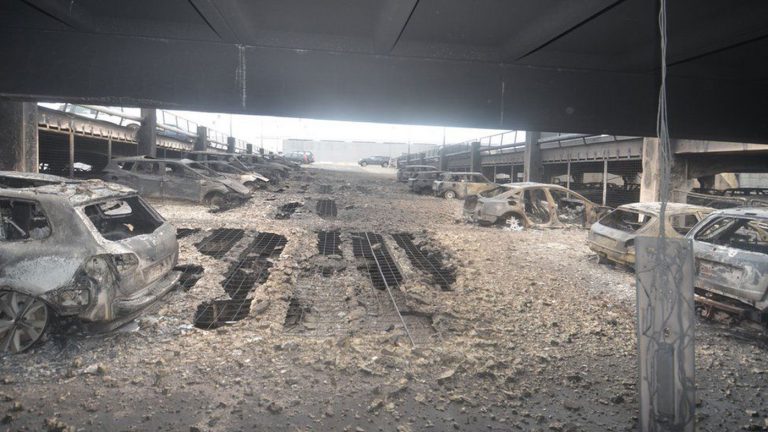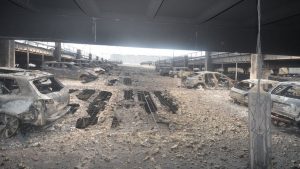 The blaze forced the sudden cancellation of the arena's evening event, the Liverpool International Horse Show. Although the fire caused no injuries, it destroyed vehicles of out-of-town visitors, some of whom needed to take shelter in the city's Lifestyles Gym, which became a temporary shelter. The horses from the show had to be evacuated, too.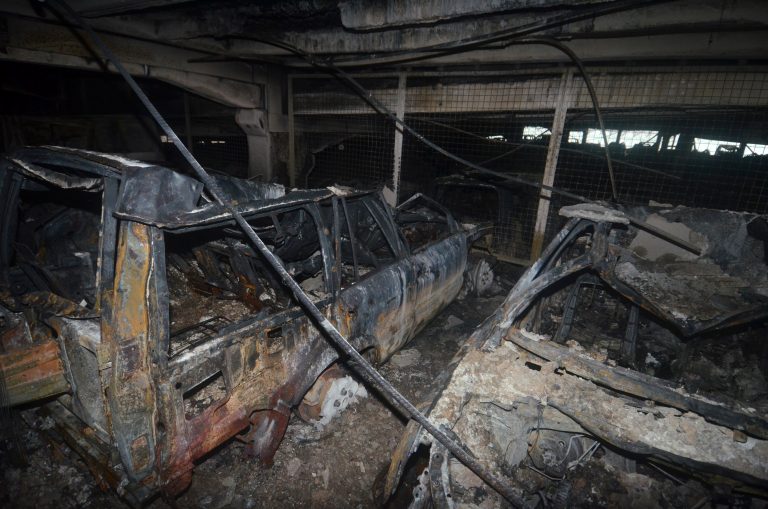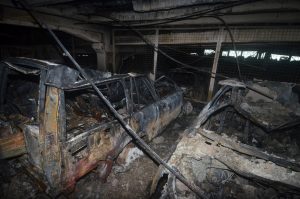 "We are sorry to customers who were due to attend the evening performance of the Liverpool International Horse Show, which was cancelled as a result of the fire, as well as those people whose vehicles were in the car park and who have been affected by this situation," a venue representative said. "We ask for everyone's patience and understanding while investigations continue.
"We are extremely thankful to the emergency services for their efforts. We would also like to thank the people who kindly provided transport for customers to enable them to travel home, as well as Liverpool City Council for establishing a relief centre for those needing shelter."
Merseyside Fire & Rescue covers the five council districts that make up Merseyside, situated in the northwest region of the U.K.