LOS ANGELES (CelebrityAccess) Will Ward, founding partner of Roar, Will Ward, has exited the company and launched a new management, production, and investment company named Fourward.
The announcement comes just weeks after a group of ROAR's key partners, including Bernie Cahill and Greg Suess, as well as the company's entire music division, moved on to form Activist Artists Management.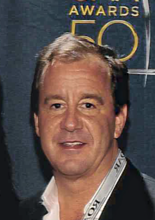 Including Ward, 14 former Roar employees will be joining the firm with plans to expand in the next few weeks, according to a statement. The same four lines of business – TV/film management, music management, production, and corporate – will lay the foundations for the new firm.
In addition to running the TV/film talent department while at Roar, Ward managed multi-Grammy-winning artist Zac Brown Band for the past decade. On the film production side, Ward produced the Ron Howard directed film "In the Heart of the Sea" for Warner Bros.
The announcement does not mention that Zac Brown Band is making the move but does say that clients going with him are Chris Hemsworth, Liam Hemsworth, Cobie Smulders, Aisha Tyler, Sharlto Copley, Luke Bracey, Luke Hemsworth, Alice Braga, and Austin Stowell, among others.
On the music side, Fourward will bring over several artists including Sony and Ten Music recording artist Elliphant, who has worked with many top producers including Diplo, Skrillex, and Major Lazer. Singer/songwriter Hannah Hoberman, who saw her song "Darker" appear on the official Wonder soundtrack last year when she was 12 years old, will also become a client of Fourward.
Jon Levin will head the film and television production and literary department. Levin was a longtime agent at CAA, where he represented clients for comics and graphic novels to books. In his tenure at CAA, Levin packaged TV and movie deals like "Hook," "Shrek," "Midnight Run," "Ice Age," "Where the Wild Things Are," "Glengarry Glen Ross," "Little Miss Sunshine," STARZ's "American Gods" and HBO's "The Leftovers," He was also executive producer on the 2018 Oscar-nominated animated film "The Breadwinner." Levin is currently closing their first-look television deal with Fremantle Media.
Former Managing Director at Roar Asia-Pacific, Trent Blacket, will expand his role at Fourward as Head of the Corporate Department. Blacket will oversee offices in Melbourne, San Francisco, and Shanghai.
Peter Sung, who also served as a Managing Director in Roar's Corporate Department, is joining as Head of Ventures. Sung will be leading the firm's work with VICE Media and Bloomberg and be running the New York, Hong Kong, and Seoul offices.
Ward Blacket Investments LLC (a Fourward entity) has been established as the group's special purpose vehicle to deploy capital alongside the firm's partners at Amalfi Capital.
Clients and investments include Virgin Hotels Nashville, Spaceship, Ivy Pay, Voyajoy, PINN Technologies, Nine Entertainment Company, Village Roadshow, Lowy Family Group, Donna Karan's Urban Zen, Michael Hutchence Trust and VidCon Australia.
Blacket recently structured a strategic partnership with iHeartMedia and VoiceByte, incorporating their technology into iHeartMedia's top-rated radio, digital, live events and TV programs. He also brought Usher to the talent-finding app MEGASTAR on behalf of MSM.
"I am incredibly excited about Fourward and the future," Ward said. "We have a dynamic team of diversely skilled and immensely experienced individuals who will help our clients expand their careers and businesses in ways that breaks molds and barriers like never before. I remain proud of what we accomplished at Roar. "
Prior to starting Roar, Ward was in the music department at CAA before becoming a talent agent at Endeavor.
Fourward will be headquartered in Los Angeles at 10250 Constellation Boulevard.