LINKÖPING, Sweden (CelebrityAccess) Swedish alt-metal band Ghost has announced its first-ever headlining arena dates alongside its upcoming tour in support of its fourth sacred psalm – er, album – Prequelle.
The announcement broke today with a press conference by the band's Papa Nihil and Sister Imperator at Irving Plaza in New York. Ghost kicks off its tour at Riverside, Calif.'s RMA May 5 and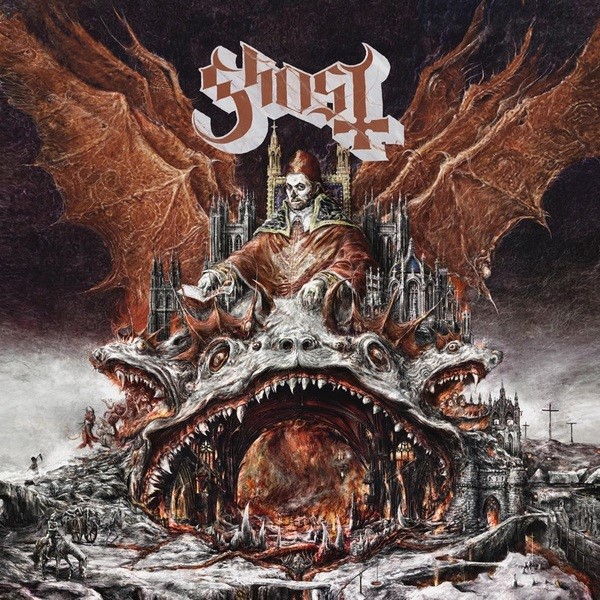 travels through facilities like the Fillmore in Detroit and Ranter Theatre in Washington, D.C., before wrapping at The Palace Theater in St. Paul, Minn., June 1.
Ghost visits The Forum in Inglewood, Calif., Nov. 16 and Barclays Center in Brooklyn Dec. 15 – officially its first-ever arena headlining dates.
The vocals for the new album will not be handled by Papa Nihil but, rather, Cardinal Copia, according to a statement. The album – er, psalm – drops June 1. The first single, "Rats," arrived earlier this month.
Ghost US Tour Dates
May 05, 2018 – Riverside, CA – RMA
May 06, 2018 – Tucson, AZ – Tucson Music Hall
May 08, 2018 – Houston, TX – Revention
May 10, 2018 – Chattanooga, TN – Tivoli
May 11, 2018 – Cincinnati, OH – The Taft Theatre
May 12, 2018 – Detroit, MI – The Fillmore
May 13, 2018 – Columbus, OH – Express Live
May 15, 2018 – Port Chester, NY – The Capitol Theatre
May 16, 2018 – Syracuse, NY – Crouse Hinds Theater
May 18, 2018 – Pittsburgh, PA – Benedum Center
May 19, 2018 – Philadelphia, PA – WMMR BBQ
May 20, 2018 – Washington, DC – Warner Theatre
May 22, 2018 – Asheville, NC – Thomas Wolfe Auditorium
May 23, 2018 – Nashville, TN – Tennessee PAC
May 25, 2018 – St. Louis, MO – Peabody Opera House
May 26, 2018 – Pryor, OK – Rocklahoma
May 27, 2018 – Memphis, TN – Cannon Center
May 29, 2018 – Ft. Wayne, IN – The Clyde Theater
May 31, 2018 – Milwaukee, WI – Riverside Theater
June 01, 2018 – St. Paul, MN – The Palace Theater
November 16, 2018 – Inglewood, CA – The Forum
December 15, 2018 – Brooklyn, NY – Barclays Center