BROOKLYN (CelebrityAccess) Brooklyn Sports & Entertainment has rebranded itself BSE Global to reflect its expansion overseas and has opened a new global headquarters in Industry City of Brooklyn.
BSE's portfolio has grown well beyond Brooklyn, including several venues other than Barclays Center, as well as teams, partnerships and emerging businesses. (BSE oversees programming, marketing, sales, and operations for Barclays Center; NYCB LIVE, home of the Nassau Veterans Memorial Coliseum; LIU Brooklyn Paramount Theatre; and Webster Hall. BSE manages and controls the Brooklyn Nets and its NBA G League team, the Long Island Nets, as well as the business operations of the NHL's New York Islanders.)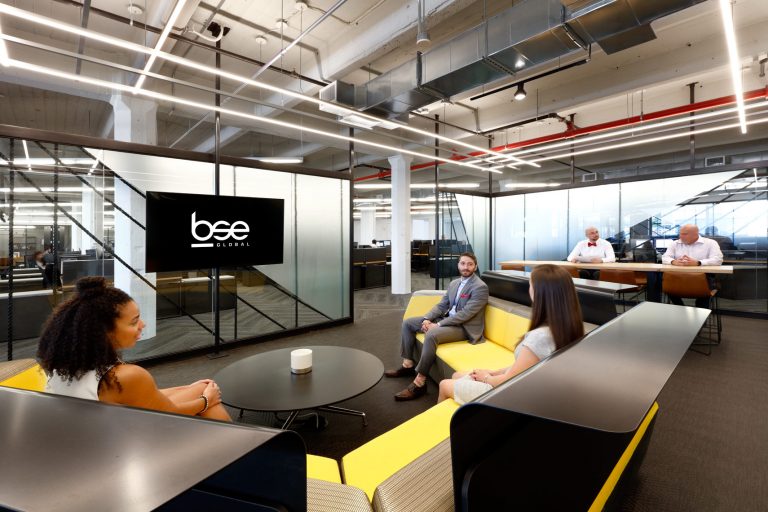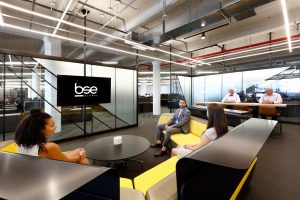 The new offices are one floor beneath the Brooklyn Nets' HSS Training Center. The move unites the organization's business and basketball teams under one roof.
The office, one subway stop away from Barclays Center, occupies 70,000 square feet on the seventh floor of the historic waterfront warehouse, built a century ago. The space underwent a full renovation and features an open floor plan with custom furniture.
"We are beginning a new chapter of our incredible journey as BSE Global," said Brett Yormark, CEO of BSE Global. "The refreshed identity encompasses both the international nature of our business and our future aspirations, while the new office space in Industry City is an investment in our workforce and company culture. It's an exciting time for the organization."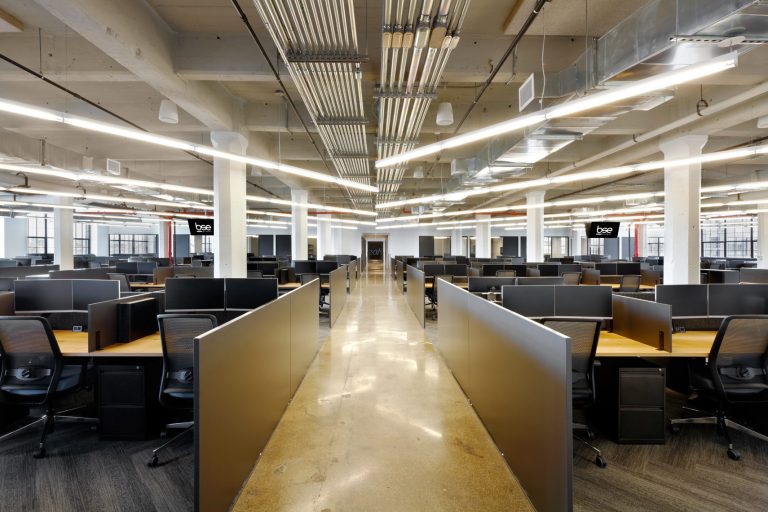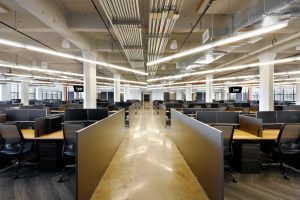 BSE now has ownership ties to Russia and China and the recent formation of its Advisory Board's London Chapter, and its naming rights partner from London.
The advisory board was founded about a month ago, composed of Louis Bloom, head of A&R at Island Records UK, Tom Corbett, Barclays head of sponsorships and media, Red Light Management's James Sandom, First Access Entertainment's Sarah Stennett and Sport Conference Business Leaders' James Worrall. It is expected to promote BSE's properties like Barclays Center oversees and also to acquire or open a 1,500- to 3,000-capacity venue, according to Billboard.
"Through a combination of doing some event branding, having our Brooklyn Nets team play [at The O2], having commercial partners located in the UK including Barclays, and working with different promoters and artists, the UK has become a very important market to us," Yomark told Music Week.