SAN FRANCISCO (CelebrityAccess) Last night, Nov. 20, marked the 45th anniversary of one of rock 'n' roll's strangest legends: the time when The Who played with an unexpected guest drummer at the Cow Palace in San Francisco.
Legendary drummer Keith Moon, with his equally legendary excesses, had taken a handful of horse tranquilizers and brandy ("accounts may vary") prior to the 1973 performance on the "Quadrophenia" tour.  Moon began "dragging" during "Won't Get Fooled Again" then passed out behind the drum kit.
"We're just gonna revive our drummer by punching him in the stomach," Pete Townshend told the audience. "He's out cold. I think he's gone and eaten something he shouldn't have eaten. It's your foreign food. The horrible truth is that without him, we aren't a group."
1 Hr., 39 mins:

Either Moon got a cold shower, or an injection of cortisone, or both, before returning to the stage 30 minutes later for "Magic Bus," but he was soon dragged off the stage again by roadies. The band played "See Me, Feel Me" without percussion before Townshend asked the crowd if anybody could play the drums.
Enter Scot Halpin, 19 years old, from Muscatine, Iowa, who was pulled onstage by Bill Graham.
"I had gotten there about 13 hours before the concert and waited in line, got a scalp ticket, and I wanted to get right up in front," he told NPR. "And I was up in front for about three of their songs, and then it got too scary, too tight. So I went to the side of the stage to watch the rest of the show. And he did pass out once before. What happened was my friend got real excited when he saw it was going to happen again. And he started telling the security guy, you know, This guy can help out. And all of a sudden, out of nowhere comes Bill Graham.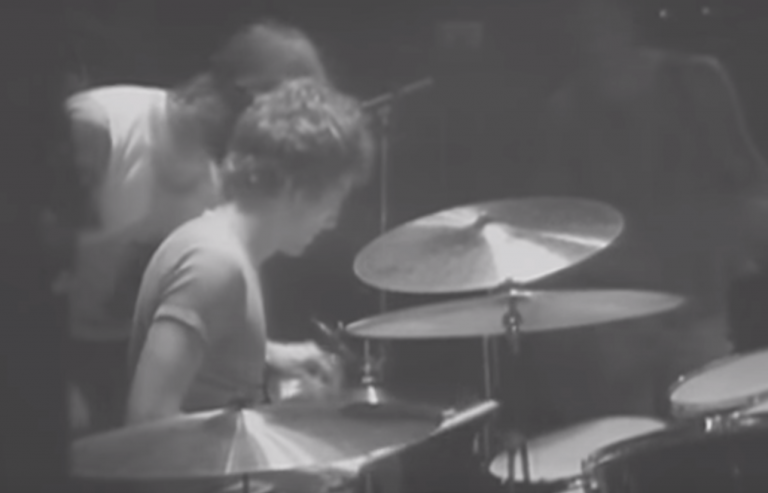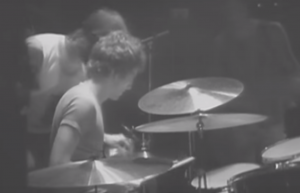 "My friend, Mike Denise(ph), basically was pushing me forward to do this, and really interfacing with Bill Graham once he got there, nose to nose. And so he looks to me square in the eye and says, Can you do it? And I said yes, straight out."
Halpin died in 2008 when he was 54, making a career out of illustrating children's books and composing his own music, according to the Des Moines Register, which is compiling stories such as Halpin in a series highlighting Iowa's obscure and overlooked musical moments such as when Ozzy Osbourne bit the head off of a bat in Des Moines.
"To tell you the truth I was scared to death," Halpin told Drum Magazine. "Everything was crazy. The size of the drums was ridiculous. … I started out hitting with the sticks normally but I had to turn them over to the fat end because I wasn't making any sound."
Halpin played three songs with the band – Howlin' Wolf's "Smokestack Lighting" and "Spoonful" and the Who's "Naked Eye" – before taking a bow with them.