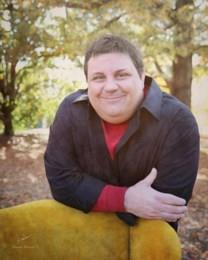 FORT SMITH, Ark. (CelebrityAccess) — William "Bill" August Neumeier Jr., a club and restaurant owner who helped to launch several music festivals in Fort Smith, died on Nov. 19th at the age of 54.
The Fort Smith Police Department reported that Neumeier died of an apparent suicide, Forth Smith-based KFSM News reported.
Neumeier was the owner and operator of Papa's Pub and Pizzeria, as well as Neumeier's Rib Room & Beer Garden, a frequent location for concerts in Fort Smith. According to the venue's website, the Beer Hall has hosted performances by Ted Nugent, Bret Michaels, Grace Potter, Big Head Todd and the Monsters, The Winery Dogs, Black Star Riders and Candlebox among others.
Neumeier also helped to found Fort Smith's Riverfront Blues Festival and the Peacemaker Festival, which supported local charities such as the Children's Emergency Shelter, Developmental Wings, First Tee Of Fort Smith, and Girls Inc.
As well, Neumeier and played a key role in the revitalization of Forth Smith's downtown neighborhood.
"He had the faith to invest in our community when others said the risk was too great, and he saw the vision. He was a pioneer, a visionary leader, and he saw the opportunity to bring music and life and energy and fun into downtown Fort Smith," friend and member of downtown Fort Smith Business Association Mosie Boyd told KFSM
Bill is survived by his parents William "Bill" and Jo Ann "Jody" Neumeier of Fort Smith; his sister, Lisa Neumeier Bobel Hearn and her husband Tim of Fort Smith; his brothers, Joseph Herman Neumeier and his wife Linda of Fort Smith and Chris Cochran and his wife Amy of Haslett, Texas. Bill is also survived by his niece, Callie Neumeier Ingram; and three nephews, Benjamin Neumeier, Andrew Bobel and Hunter Bobel.
Memorials may be sent to St. Boniface Catholic School c/o Rooted in Faith, 201 19th St., Fort Smith, AR 72901.