NASHVILLE (CelebrityAccess) — The Country Music Association has announced a handful of new hires, including two new staffers in the organization's Strategic Partnerships department.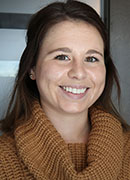 Emily Arvanitis joins CMA as Live Events Coordinator, Michelle Kirk joins as Director, Integrated Marketing, and Megan Sykes joins as Director, Sales Development & Strategy.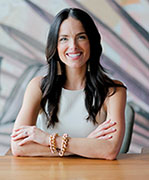 Arvanitis rejoins CMA after interning with the organization's Live Events team from 2016 to 2017. During her internship, she handled ticket, credential and talent support during several CMA live events, including "The 50th Annual CMA Awards," "CMA Country Christmas," and CMA Fest.
After her initial tenure at CMA, Arvanitis became an executive assistant at Sandbox Entertainment. In her new gig at the CMA, she will report to Chris Crawford, CMA Senior Director, Live Events and provide support for all elements of production, logistics, and administrative functions, while assisting with coordination of CMA's live events, the company said.
Michelle Kirk is also a returning CMA alumnus, previously worked with CMA's Strategic Partnerships team from 2012 to 2015. In the interim, she held a position at WME, where she was a Brand Partnerships Agent.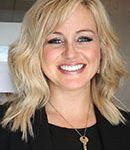 In her newly-minted role at CMA, Kirk will be responsible for developing strategies for and managing relationships with key marketing and digital partners as well as other strategic partners including the ABC Television Network relationship. Kirk will also develop and implement year-round integrated marketing campaigns with marketing and digital partners that support CMA Fest, CMA Awards, "CMA Country Christmas," CMA Songwriters Series, the CMA Foundation, as well as additional special events and initiatives.
Megan Sykes comes to CMA from Creative Artists Agency where she toiled as a music brand partnerships agent. Her new role at CMA will see her tasked with generating new corporate sponsorships in addition to expanding relationships with existing sponsors.
She will be responsible for the creation and implementation of business development planning, including implementing advanced account management tactics to increase the scope of value of corporate partnerships for CMA and the industry at large, the CMA said