BOULDER, CO (CelebrityAccess) — Booking agency and management company Madison House announced the hire of three new agents — Jon Bell, Sahil Mehta and Allen Roper.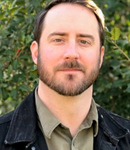 Bell joins the Madison House team after a stint at New Frontier Touring where he served as an agent for almost a decade. Bell will be based out of Madison House's new Nashville office, where he will work alongside Jordan Burger, Mary Allen, and college agent Harry Woosley, as well as new assistants Jenn Wiemann and Henry Booth.
Bell's client roster joining him in the jump to Madison House include Sister Sparrow, The Main Squeeze, Cowboy Mouth, Ryan Montbleau, Giant Panda Guerilla Dub Squad, Driftwood, and Cris Jacobs, among others.
"Really excited about this new opportunity with Madison House–I'm thrilled about this new endeavor for my artists and myself," says Bell. "I have always admired what Madison House has accomplished and continues to do in this competitive world of agencies, big and small, and I feel great about the prospects."
"Being a part of the first permanent office in Nashville is just an extra bonus and we can't wait to show off the new digs. We want to build community for our artists when traveling to and through Nashville, to feel welcomed while in town, as they are the most important part of what we do," he added.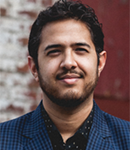 Agent Sahil Mehta joins Madison House from the Rogue Agency and he will be based in Oakland, Calfornia, expanding the agency's footprint on the West Coast.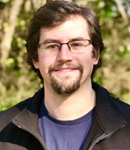 Mehta's roster includes Yheti, Digital Ethos, Tsuruda and CHEE, among others.
"I'm incredibly excited to take this step with the team at Madison House and to further develop my roster and skills as an agent under the seasoned tutelage of Nadia Prescher and Jesse Aratow," Mehta. "Their reputation in my lane of music is longstanding and the way they carry themselves aligns perfectly with my personal ethos regarding working in the music industry," Mehta said in a press statement.
Rounding out the new agent hires is Allen Roper, who will be folding his company The Art Agency into Madison House. The deal includes his full roster, which includes the up-and-coming bands: Funk You and LITZ as well as Roxy Roca and Voodoo. Roper will be based in Boulder and plans to relocate to the area later this year.
"I have admired from afar what Nadia Prescher and Jesse Aratow have created," says Roper, "and I have been impressed with the company's growth over the years. I look forward to becoming part of the team and I am excited for the new opportunities and experiences Madison House will provide," Roper said in the presser.