ATLANTA (CelebrityAccess) Atlanta is preparing for a major benefit concert headlined by Bruno Mars to take place at the Mercedes-Benz Stadium, home of the recent Super Bowl, March 21.
The inaugural Beloved Benefit, announced in October, will have 100 percent of its proceeds go to area nonprofits to revitalize the historic Westside of Atlanta, according to a statement.
The event will be hosted by Steve Harveny and will include multi-BRIT award-winning British performer Emeli Sandé supporting her song "Hope," about Dr. Martin Luther King Jr. Tickets will include culinary delights, speakers and surprise performances, according to the announcement.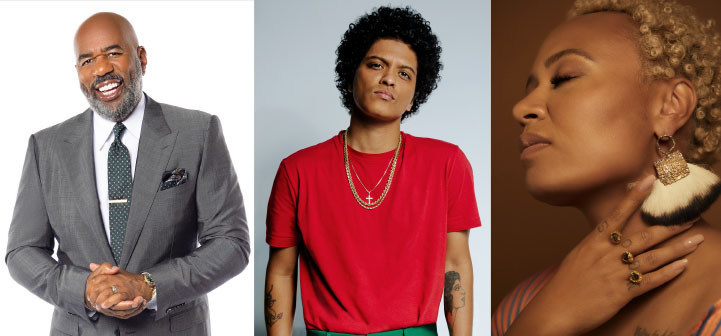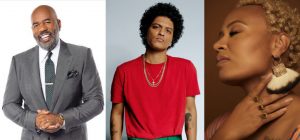 "The Westside of Atlanta nurtured some of the most inspirational civil rights activists and pivotal moments in U.S. history," Harvey said. "I'm excited to join the growing chorus of supporters lending their time, talents and treasures for one common purpose: to create a brighter tomorrow for this community."
Following the event, the Beloved Benefit team will distribute proceeds to the following inaugural beneficiaries: The At-Promise Youth and Community Center, City of Refuge, Grove Park Foundation, The Westside Future Fund and Westside Works. Ten additional nonprofit organizations will also be recognized with Beacon Awards, which honor organizations' resiliency and continued work to advance the Westside and current Westside residents.