SACRAMENTO (CelebrityAccess) Aran Rush, VP of arena operations at the brand new Golden 1 Center in Sacramento, did what would could be considered a big deal – the "undercover boss" story.
Rush was asked to pretend he was an undercover employee (no, it really didn't work out that way) but was happy to report his findings.
So you went undercover?
We're trying to improve our guest experience at the arena. We feel like we already have a good one but we're always trying to push the envelope. To do that we want our employees to have a good guest experience. Our director of guest experience designed this program for me to live a day in the shift of some of our staff members, to schedule me like they're scheduled, to have me come in the way they come in, to go through the briefing the way they get briefed, to better understand how communication is, and to better understand every body's frame of mind before they greet our guests.
It's really not undercover because everybody knows who you are.
For sure. As soon as I got on the bus and was wearing the uniform, everybody said, "You're not fooling us."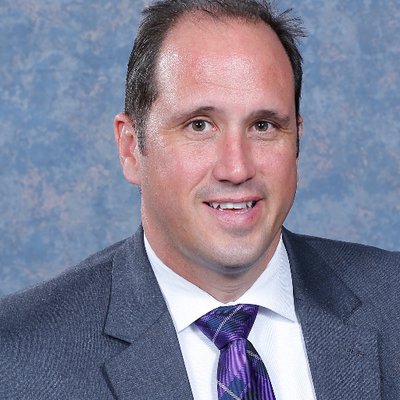 So what did you learn?
I think the employees appreciated the fact that I was out there with them. The big takeaways were the camaraderie among the team members and how they hold each other accountable. The big thing was the uniform standard. How everybody is looking at each other's uniform to make sure they're doing it right. I saw that, where I wouldn't normally see that.
I also saw there is also a need to improve communication. Regardless of how good you think the communication is, there's always a need to push that forward.
I also learned that the bus, with the parking, was not great. Our employees are bussed in and I thought that was a horrible experience. But it was actually a good experience and the employees made it a good experience.
Wait, you thought it wasn't a good experience?
I thought at first it wasn't a good experience. But actually, I saw with the bus and the camaraderie was a huge plus.
Was this inspired by any place else or was it internal?
Generated internally.
But the building is associated with groups, like the OVG group. You going to spread it around?
I'm sure we're going to. We're going through a transformation right now of our guest experience, trying to reinvent it. At the end of that, we will have a lot of great takeaways.
So what would you say you can do differently? What can you bring from a seven to a nine?
Our staff briefings. Creating a consistent format. And utilizing our technology to to that. One of the ideas we can now have is that when somebody checks in with their ID badge we then have an automatic staff briefing sheet sent to their email or phone.
Anything other than camaraderie?
The focus. I think the focus on the guest experience was huge. Everybody just desires to give a great guest experience and trying to find moments to elevate the experience.
Are you going to do it again?
I think so but in a different department. Next time in operations, engineering or security.
Are you the only guinea pig?
No! there's been talk now about other people to go through to better understand.
Anything else?
You learn how hard everybody works and how dedicated people are. Sometimes, the higher you get in an organization, you forget how much people are sacrificing, on a daily basis, how to pull off something so massive. It kind of brings it back into perspective.;