CLEVELAND (CelebrityAccess) –James Henke, a music journalist with Rolling Stone, who also served as the chief curator of the Rock and Roll Hall of Fame and Museum, died on Monday. He was 65.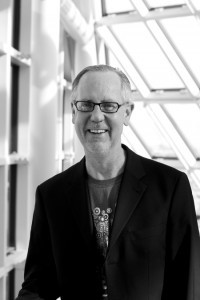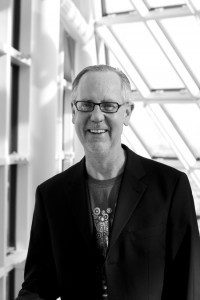 Henke's death was first disclosed on social media but later confirmed by Rolling Stone, which said he died in his sleep from complications of dementia.
"We are so grateful for the life we spent with our father," his sons Arthur Henke and Chris Henke said in a statement to Rolling Stone. "His legacy of generosity and passion for music lives on in the lives of everyone he touched through his writing."
Henke wrote from Rolling Stone from 1977 to 1993, eventually serving as the publication's Los Angeles bureau chief, as well as music editor and managing editor.
While at Rolling Stone, he wrote notable profiles for artists such as Bruce Springsteen, Eric Clapton, and Neil Young. He was also an early champion of the Irish rock band U2, presciently penning "U2: Here Comes the Next Big Thing" https://www.rollingstone.com/music/music-news/u2-here-comes-the-next-big-thing-98021/ prior to the release of their 1981 debut album Boy.
In 1988, Henke took a hiatus from Rolling Stone to join the Amnesty International Human Rights Now! tour alongside Bruce Springsteen & The E Street Band, Peter Gabriel, Tracy Chapman and Youssou N'Dour. He later recorded his recollections of the tour in his book Human Rights Now! published that same year.
In the early 1990s, he exited Rolling Stone for a stint as Vice President of Product Development at Elektra Records, but in 1994, he accepted a position as Chief Curator at the Rock and Roll Hall of Fame.
Over the next 18 years, he helped to transform the museum's collection and curated major exhibits such as "In the Name of Love: Two Decades of U2" and "Rock Style," an examination of music and fashion that was created through a joint venture with New York's Metropolitan Museum of Art.
Henke stepped down from his role at the Rock Hall in 2012 to focus on private collecting.
In addition to his writing for Rolling Stone, Henke published a number of books on music, including Rolling Stone's Illustrated History of Rock and Roll and The Rolling Stone Album Guide, as well as the Jim Morrison Scrapbook,
Lennon Legend: An Illustrated Life of John Lennon, and Marley Legend: An Illustrated Life of Bob Marley.
His accolades include the ASCAP-Deems Taylor Award for excellence in music journalism, which he won in 1992. He was also honored with a Distinguished Alumni award from his alma mater Ohio Wesleyan University.
According to the Cleveland Plain Dealer, funeral arrangements have not yet been finalized.