(Hypebot) — Spotify ended 2022 with 489 million monthly users, including 205 million paid subscribers. But operating costs jumped 44%, and Q4 losses widened to €270M/$282M, up from €39M/$42M in the previous year.
That makes Spotify the first music streaming service to have 200 million paid subscribers. Total net additions of 33 million users represented Spotify's largest-ever Q4 growth.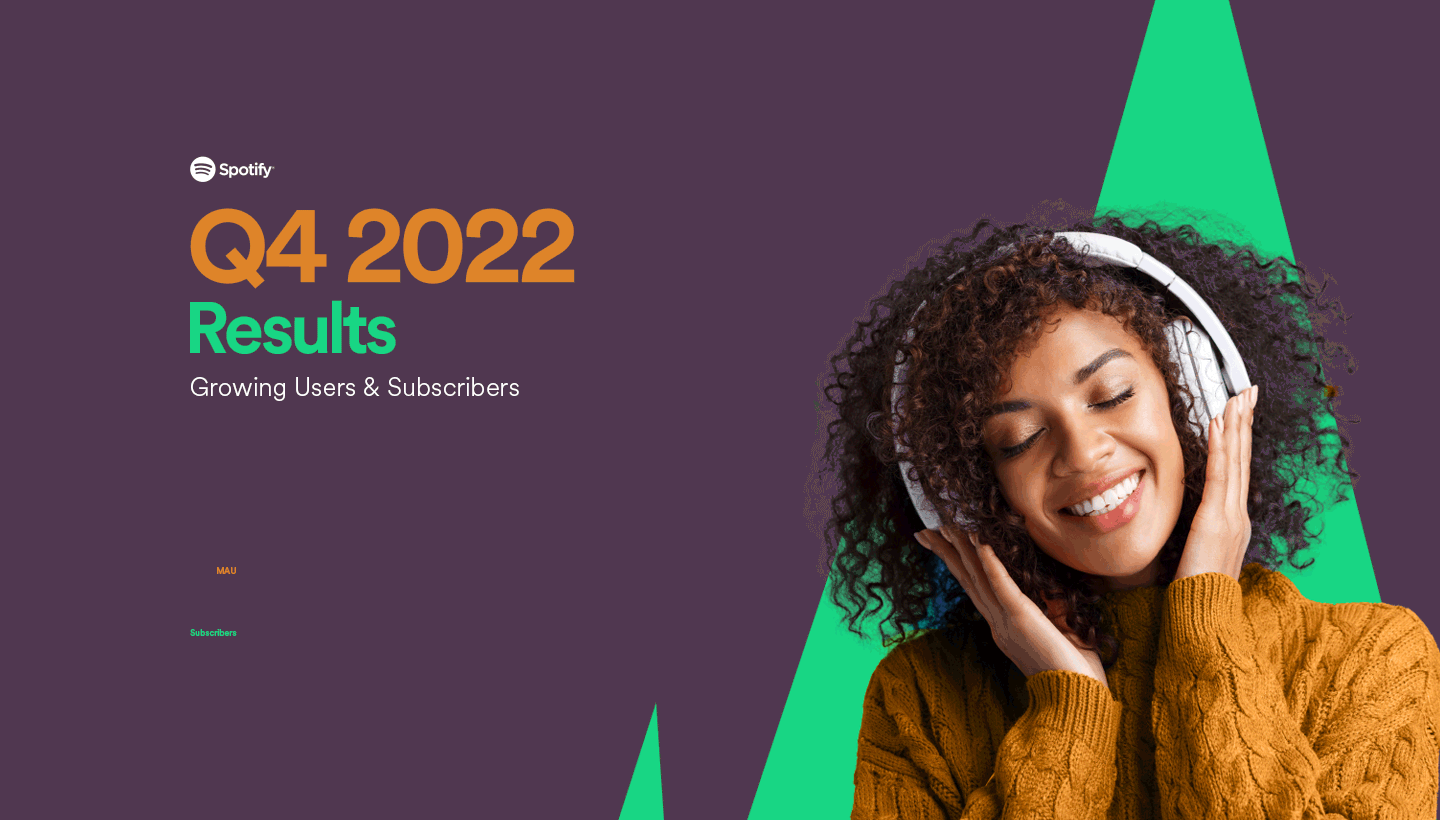 Last week's layoffs of 6% of staff, a hiring freeze, and promises from CEO Daniel Ek of greater operational efficiencies had helped Spotify stock rise as much as 6% in premarket trading Tuesday. But those early gains reversed quickly after the Q4 report became public. Spotify stock had lost as much as 70% of its value in 2022.
During Tuesday's earning call, EK admitted that he had "overinvested" in Spotify's growth. But while saying that big investments in podcasting would slow, he remained committed to the streamer's nascent audiobook and concert ticketing businesses as future revenue sources.
Despite the bad financial news, Spotify's solid user growth ran contradictory to the industry narrative that music streaming growth is slowing.
Spotify Premium Subscribers grew 14% Y/Y to 205 million in 2022. That's 3 million above the company's projection guidance. Spotify says that growth was driven by promotional intake and household plans. Monthly average users grew 20% Y/Y to 489 million, 10 million above guidance.
Bruce Houghton is the Founder and Editor of Hypebot and MusicThinkTank, a Senior Advisor at Bandsintown, President of the Skyline Artists Agency, and a professor for the Berklee College Of Music.