LOS ANGELES (CelebrityAccess) – Prescription Songs/Amigo Records General Manager (GM) Ashlee Gibbs has been promoted, adding Director of Operations to her title. Gibbs will now oversee the administration of the company's offices in Nashville and Los Angeles. The announcement was made by company founder, Lukasz "Dr. Luke" Gottwald.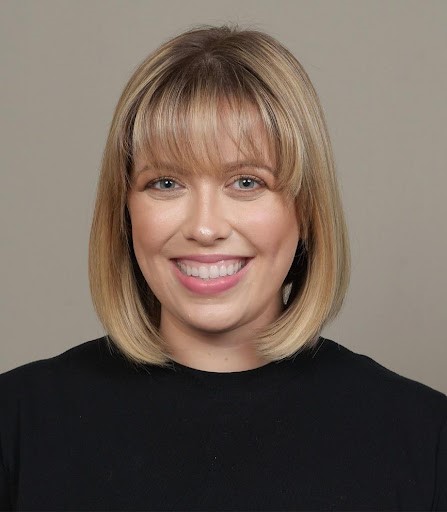 Gibbs joined the music publishing company and record label in 2017 where her husband, Clint, one of Prescription's original employees who started in 2010 as Chief Engineer and Technical Advisor, worked.
Gibbs is part of a big female hierarchy that includes LA-based Head of A&R, West Coast Rhea Pastricha, and Head of A&R Nashville, Katie Mitzell Fagan, along with Senior Vice President (SVP) Creative Synch, Sara Walker, VP Creative Synch, Megan Wood-Petersen and newly hired SVP of Business Affairs Diana Sanders.
Says Fagan, "Ashlee is the glue that holds us all together. The systems she has established to keep our company working smarter, not harder, at all times, have expedited our growth as a whole. This title is well deserved and it's hard to recall how we ever functioned before her."
Born in Pennsauken, NJ, Gibbs spent her teenage years in Vegas, before moving to south Florida, where she worked and took classes at several community colleges, and began a 10-year career as Senior Operations Specialist for financial service companies in both Vegas and Los Angeles (where she relocated in 2013). She was then approached by Dr. Luke to manage the LA office and head up its Human Resources (HR) department.
"I thought it was a good time to take a chance and try something different, a new direction," she says. "So, I quit my job and joined Prescription. It was quite a transition from being prim and proper in slacks and a button-down shirt, having to clock in and out every day, to wearing my Descendents T-shirt to work. Being from a corporate background, I brought that sense of organization and protocols. I put together an employee handbook and tried to create an environment, although more relaxed, where the staff could lean on me."
From the time Ashlee joined in 2017, the company has more than doubled in size from 12 to 28 employees, a growth she has had her share in accomplishing, leading to a promotion to GM.
Although Ashlee's job is more administrative than creative, the longtime music fan – who grew up listening to her father's classic-rock records, enjoys being privy to artist development.
"Hearing a demo through the walls and seeing it recorded by an artist and become a hit is still a thrill," she says. "It's something I never thought I'd be a part of, so I'm grateful for this opportunity."