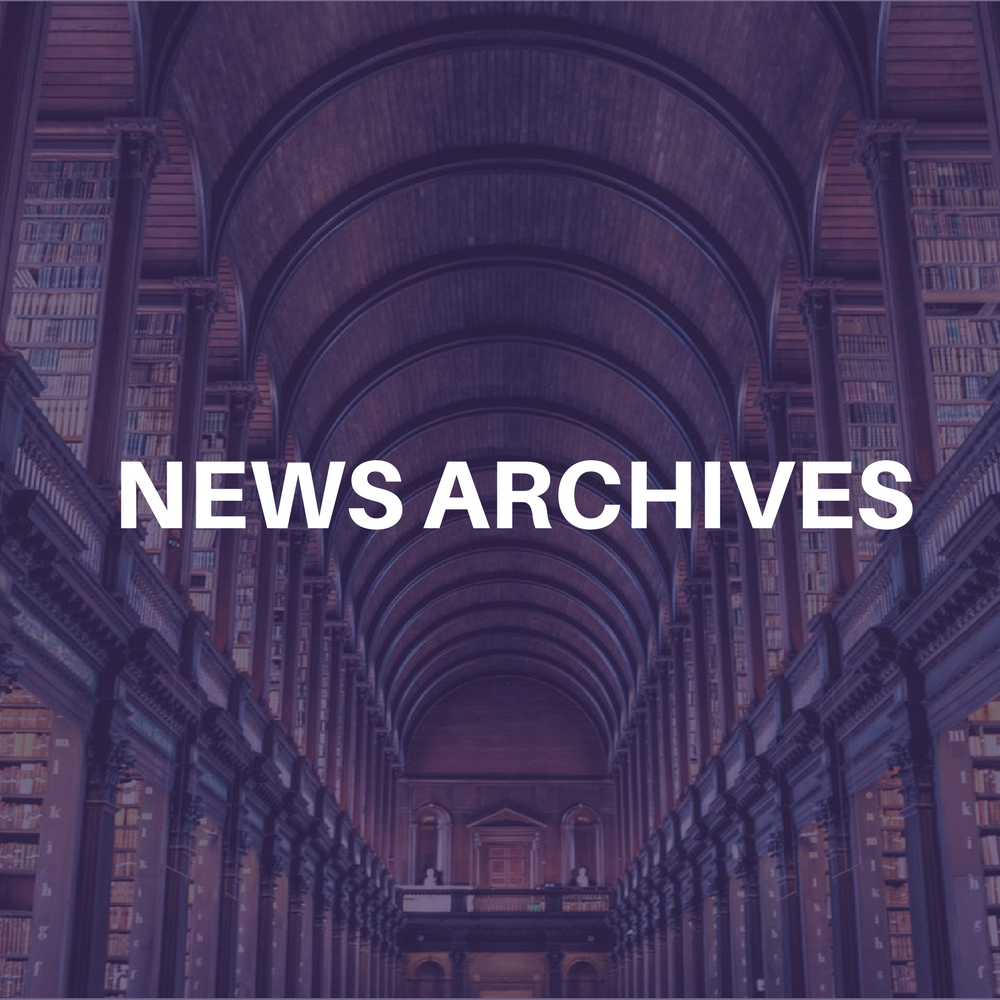 Effective April 21, Keith Girard, an award-winning journalist, will assume the role of Billboard's new editor in chief. He is presently the editor of InvestmentNews, a business weekly. Other outlets Girard has worked at include CNN, The Washington Post, CBSMarketwatch.com and The Daily Record, Maryland's largest business and legal newspaper.
Girard will report to Billboard publisher John Kilcullen.
USA Interactive Sues Vivendi in Tax Spat
LOS ANGELES (AP) — Barry Diller's USA Interactive sued Vivendi Universal on Tuesday over a tax dispute, saying the French entertainment company reneged on its partnership agreement with USA to save much-needed cash.
USA and Vivendi formed a joint venture, Vivendi Universal Entertainment, last year combining Universal's film, television and theme park properties with USA's cable channels and television production company. Diller recently stepped down as VUE chairman.
As part of the deal, USA has claimed Vivendi must make annual payments to reimburse USA for taxes that will become due on income it receives from the preferred shares it owns in VUE. The unusual arrangement was negotiated in 2001 with Jean-Marie Messier when he was Vivendi Universal chief executive, USA claims.
USA also holds a 5.4 percent common stock interest in VUE.
Vivendi Universal disputed that claim in December and the two sides have been negotiating since then. Those talks presumably have ended with USA's lawsuit, filed in state court in Delaware, where VUE is incorporated.
USA is asking the judge to order the payments.
Vivendi Universal declined to comment on the lawsuit, spokeswoman Anita Larsen said.
The deal, according to the lawsuit, was struck to maintain the "full value" of USA's preferred investment. This means that not only is USA entitled to payments from the partnership, but also additional payments to cover the taxes that will eventually come due on that income.
The lawsuit claims that during negotiations in 2001, Vivendi resisted USA's condition, but that Messier eventually agreed because he "was extremely anxious to complete the USA/VUE transaction as part of his long-term vision for Vivendi."
USA also claims that Vivendi never disputed the payments until after Messier and his top executives were ousted and the French company, saddled with debt, began to look for ways to conserve cash.
Vivendi is considering bids for all or part of VUE. Most recently, reports have surfaced that Apple Computer and Microsoft are interested in buying the Universal Music Group. Vivendi is also talking to oilman Marvin Davis about his $20 billion bid for all of VUE. Other companies, such as Viacom, are interested in specific cable channels.
"Vivendi's refusal to honor the clear commitment it made under the Messier regime is a classic case of buyer's remorse — an unjustified refusal to live up to obligations clearly and knowingly made," the lawsuit states.
Along with the lawsuit, USA also filed a lengthy document with the Securities and Exchange Commission to answer a series of questions about its rights to block or participate in the sale of assets controlled by VUE.
The document asserts USA's right to block the sale of individual properties unless the buyer agrees to guarantee the value of USA's preferred investment — up to $2 billion.
The document also says that VUE must reimburse USA for any taxes that would become due if the partnership sells the cable channels, such as the Sci-Fi Network, that USA contributed to VUE.
The only sale that USA cannot block is a total sale of Vivendi's interest in VUE, the document states. In that case, USA said that although it would have the right to sell its full interest in the partnership, it would not exercise that right.
FCC Head Won't Delay Media Ownership Vote
WASHINGTON (AP) – Federal Communications Commission Chairman Michael Powell told lawmakers Wednesday there is no reason to delay the agency's upcoming vote on changes to rules governing ownership of newspapers and television and radio stations.
Many lawmakers have bombarded the FCC with letters in recent weeks asking Powell to disclose the FCC's plans for overhauling media ownership restrictions before approving any changes. Others have urged Powell to complete the review on June 2 as planned.
"Further and more specific notice is unwarranted in light of the full record before us, and weighed against the pitfalls of further delay," Powell wrote in a letter to lawmakers.
The FCC is studying whether decades-old ownership restrictions belong in a market altered by satellite broadcasts, cable television and the Internet.
A 1996 law requires the FCC to review ownership rules in light of industry changes every two years.
Powell said the FCC must finish the current review on schedule to have time to begin the next one.
The ownership rules include a ban on mergers between major television networks and a restriction preventing a company from owning a newspaper and a radio or television station in the same city. The rules also prohibit a company from owning TV stations that reach more than 35 percent of U.S. households.
Powell repeatedly has said the rules should be changed. Two other Republicans on the five-member commission also are widely expected to seek looser regulations, an outcome sought by many large media companies who say the rules hurt business.
Critics warn that mergers resulting from looser rules could leave a few huge companies in control of what people watch, hear and read.
——
On the Net:
FCC: http://www.fcc.gov
Actors Unions to Vote on Merger
LOS ANGELES (AP) — A plan to unite the nation's two major actors unions under one umbrella organization will be sent for a vote to the nearly 150,000 performers who would be affected, union executives said Monday.
The merger proposal is an effort to increase the clout of both the Screen Actors Guild and the American Federation of Television and Radio Artists by teaming them under the banner of the Alliance of International Media Artists.
The national boards of both guilds voted overwhelming in support of the plan over the weekend. SAG's board was 87 percent in favor and AFTRA was 89 percent in favor.
That sends the decision to the memberships, which must give at least 60 percent approval for passage. Ballots will be sent in early June and results are due later that month, although no dates have been specified.
SAG President Melissa Gilbert said she expects the plan will be approved once the two guilds publicize the benefits.
"What we really need to do is simply to educate. We need to make people aware of what this plan is," Gilbert said.
AFTRA President John Connolly said the merger would give the guilds strength to combat runaway production — asserting that films set in places like New York City and Pasadena, Calif., should be shot in those cities instead of in cheaper locales such as Toronto and Vancouver.
The two unions have long shared many members, even while pursuing sometimes conflicting agendas. AFTRA has 80,000 members and SAG has 100,000 members, while about 44,000 people are dual members.
AFTRA generally represents recording artists, TV and radio broadcasters, and performers in daytime TV, game or reality shows. SAG generally represents actors in film, commercials and prime-time TV shows.
The merged organization would represent three separate affiliates, which would oversee the interests of actors, broadcasters and recording artists.
A merger has been discussed and rejected in the past. In recent years, the mergers of companies like America Online and Time Warner and the creation of Vivendi Universal have concentrated industry power in fewer hands and Hollywood labor supporters say they must do the same thing to stay competitive.
"Where we used to have 28 employers, now we have six," Gilbert said.
Actors Protest Proposed Union Merger
LOS ANGELES (AP) – About 50 actors gathered outside the Screen Actors Guild headquarters to oppose SAG's proposed merger with the leading television and radio actors' union, saying screen actors would not be properly represented after the consolidation.
The actors also complained at Wednesday's protest that they had been shut out of discussions that led up to Monday's merger vote by the boards of SAG and the American Federation of Television and Radio Artists.
At least 60 percent of the members of each organization must vote in favor of the merger for it to go through. Ballots will be mailed in early June, with results expected later that month.
Elliott Gould, Valerie Harper, Tyne Daly, Kent McCord, Esai Morales and Rob Schneider were among those who opposed allowing the fate of screen actors to be charted by the new umbrella union, which would represent the interests of broadcasters and movie and television actors.
"We can't take back the Screen Actors Guild if this thing doesn't work out in three or five years," said McCord, a SAG board member who voted against the merger. "This is a 'til death do us part marriage."
The star of the old "Adam 12" TV series said the merger would also cost $20 million to administer over five years and add an unneeded level of bureaucracy.
Prior attempts to merge have failed in large part because SAG members, mainly film and prime-time TV actors, have been unwilling to share power with the daytime TV actors, broadcasters and recording artists represented by AFTRA. The new consolidation plan proposes a unified umbrella group and three autonomous affiliates, representing actors, broadcasters and recording artists.
The protesters said the structure does not provide enough protection for screen actors.
"We believe as screen actors we have a unique talent and we want our union to represent the needs of screen actors," Schneider said.
Supporters dismissed much of the opposition as "fear mongering," adding that they believe an education effort to begin this week will allay many concerns.
"Actors are grouping together to form a power base against management," said Armin Shimerman, who voted against the last merger attempt but supports the present effort. "If this does not pass, we will have a battle between the two unions for jurisdiction."
——
On the Net:
Screen Actors Guild: http://sag.org
American Federation of Television and Radio Artists: http://www.aftra.org
Actors opposed to the merger: http://savesag.com
Madonna Retools 'American Life' Video
NEW YORK (AP) — Madonna's "American Life" video has been reincarnated as a tamer, nonviolent version of its former self.
The performer scrapped the original version because she thought its violent, antiwar themes were inappropriate during the U.S.-led conflict in Iraq.
The first video from her new "American Life" album — which comes out Tuesday — featured explosions, a runway show of couture army fatigues and Madonna dancing in a military uniform. At the end, she threw what looked like a hand grenade into the lap of a President Bush look-alike.
The new version, which premiered Wednesday night on the cable network VH1, still features Madonna dressed in a military uniform, but she's simply singing in front of a backdrop of ever-changing flags of different countries.
When Madonna decided not to release the original version earlier this month, she said: "Due to the volatile state of the world and out of sensitivity and respect to the armed forces, who I support and pray for, I do not want to risk offending anyone who might misinterpret the meaning of this video."
But in a VH1 special that aired before the video's debut, the 44-year-old singer said she was frustrated that some celebrities who express antiwar sentiments are suffering a backlash.
The Dixie Chicks, for example, saw sales of their best-selling disc "Home" drop after lead singer Natalie Maines told a London audience she was "ashamed" of President Bush, a remark for which she later apologized.
"You know, it's ironic we're fighting for democracy in Iraq because we ultimately aren't celebrating democracy here," Madonna said. "Because anybody who has anything to say against the war or against the president or whatever is punished, and that's not democracy — it's people being intolerant."
This is not the first time Madonna's videos have caused a stir.
In 1989, religious images in "Like a Prayer" led Pepsi to drop her as a spokeswoman. In 1990, MTV refused to air "Justify My Love" because of its sexual content. Two years later, it relegated "Erotica" to early morning hours, and in 2001, VH1 and MTV wouldn't air "What it Feels Like For a Girl" because of its violent content.
Tickets.com Sold More Than One Million Tickets For MLB Games
Tickets.com sold over one million tickets online by the first pitch of the 2003 Major League Baseball season. "This significant number of tickets sold demonstrates without question that baseball fans have adopted the Internet as the preferred method for obtaining their tickets quickly and efficiently," said Carl Thomas, executive vice president Sales and Marketing. "Through our advanced ProVenueOnline capabilities we are tracking about 20 percent ahead of sales from last year."
Tickets.com's advanced functions such as AccessControl, Tickets@home, and Replay Ticket Exchange provides baseball fans with a fully integrated ticket purchasing experience. Among the Major League Baseball clubs utilizing some of these technological advancements, as well as Ticket.com's Contact Management, online group sales, online coupons, online season renewals, and new season seat sales, are the Arizona Diamondbacks, Chicago Cubs, Cincinnati Reds, Cleveland Indians, Houston Astros, Milwaukee Brewers, Oakland Athletics, Texas Rangers, San Francisco Giants, and Pittsburgh Pirates.