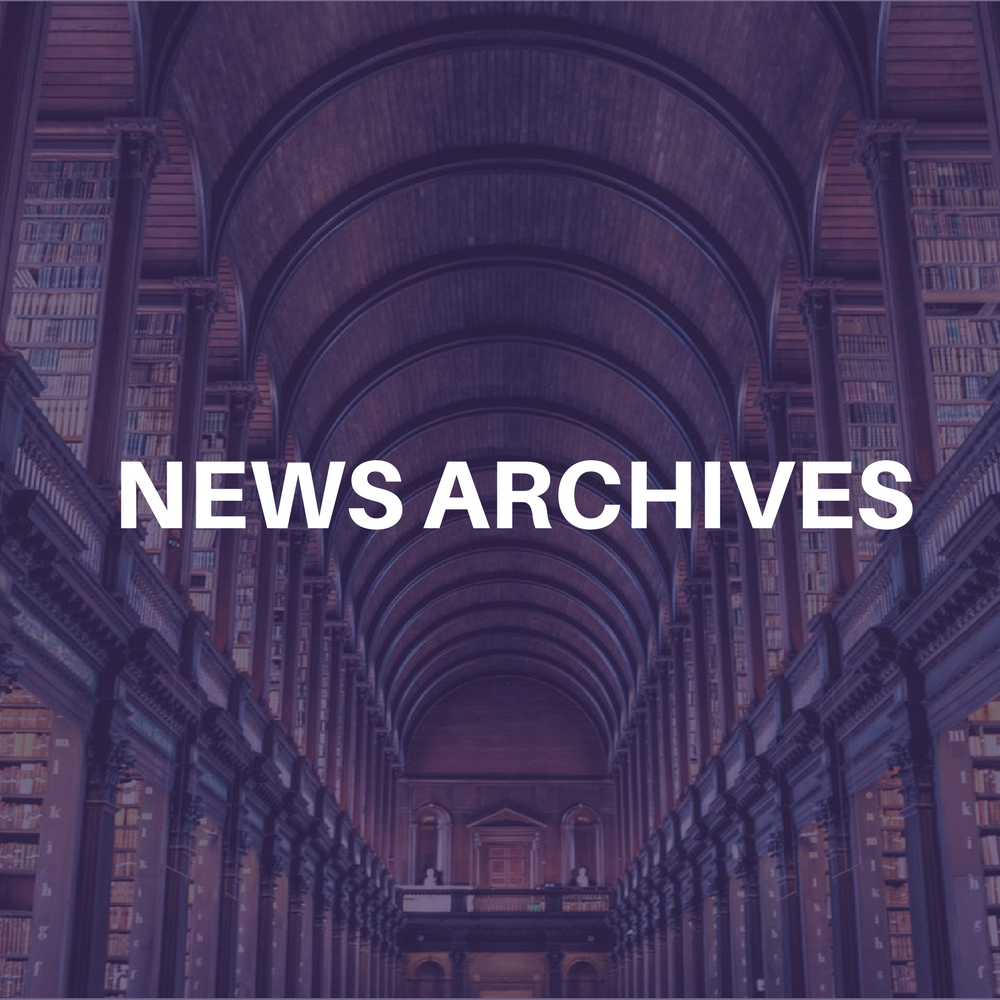 Can't somebody sue somebody? Maybe audience members? Like those "American Idol" fans wanting their money back from Clay Aiken for being gay?
"Good Times Roll" is one of the best album-openers of all time. Better than the tracks opening most Stones albums, and they perfected the paradigm. First it sounded a bit off, but then on subsequent listenings you got into the synthetic drums, the little flourishes, you wanted to hear it AGAIN AND AGAIN! Still brings a smile to my face every time I hear it.
And the Cars' debut is their best work. Oh, they did that album with Mutt Lange, "Heartbeat City", but although it had hits and sold a zillion copies, it was more about him than them. It's the debut that counts.

Bob Lefsetz, Santa Monica-based industry legend, is the author of the e-mail newsletter, "The Lefsetz Letter". Famous for being beholden to no one, and speaking the truth, Lefsetz addresses the issues that are at the core of the music business: downloading, copy protection, pricing and the music itself.

His intense brilliance captivates readers from Steven Tyler to Rick Nielsen to Bryan Adams to Quincy Jones to music business honchos like Michael Rapino, Randy Phillips, Don Ienner, Cliff Burnstein, Irving Azoff and Tom Freston.

Never boring, always entertaining, Mr. Lefsetz's insights are fueled by his stint as an entertainment business attorney, majordomo of Sanctuary Music's American division and consultancies to major labels.

Bob has been a weekly contributor to CelebrityAccess and Encore since 2001, and we plan many more years of partnership with him. While we here at CelebrityAccess and Encore do not necessarily agree with all of Bob's opinions, we are proud to help share them with you.
The cover was awful. In a day when established acts sported serious photos and designs on their albums and the English new wave was full of attitude. Then again, the Cars were AMERICAN! And not exactly punk like the Ramones. They were just a bit different. Taking traditional forms and pushing them.
In an era when corporate rock was crumbling but still ruled the Cars came in to eclipse the old bands on car radios, at frat parties, instantly the Boston act became part of the fabric of society. Oh, the hit was "Just What I Needed". But even track 8, deep in the album, "Bye Bye Love" was infectious. And "Moving In Stereo" was just experimental enough, just out there enough, for us to believe the band wasn't playing it safe, but testing the limits, winking at us with their pop material.
"Candy-O" was a mediocre remake, with the lovable "Dangerous Type", and then one had to give up. "Panorama" sucked and "Shake It Up" had the hit but not much else. "Heartbeat City" allowed them to play in the new MTV era, but then it was done. The Cars were no longer new, but established. And not being able to test the limits and go forward, they ran out of gas.
One would have expected Ric Ocasek to break through with a solo career. But all Ric was too much of a grating thing. He needed Ben Orr to balance him, or at least inspire him to write better material. As for the rest of the players…well, it was a band, but they didn't appear to be primary elements, they were part of the mix, and without their leader, they were done. Another band bites the dust. Leaving our memories intact.
But then we get this abomination of a reformation.
Ric, like Robbie Robertson before him, is not participating in the dash for cash. One hopes, like Roger Waters, he'll ultimately reconsider, but for now, the KEY element of the Cars reunion is absent. But it's WORSE! The other integral element, Ben Orr's voice…well, that ain't NEVER coming back, because Ben is DEAD! But instead of getting some faceless name to play their parts, they got Todd Rundgren. Who is more talented and whose career has had more impact than seemingly every band from Boston ever other than Aerosmith. It's like watching Willie Mays play AAA ball. Or Pete Rose sign autographs in Vegas. Yes, Todd needs the money. Can't we take up a collection? Can't we sue someone for ripping him off? Where did all the money from producing "We're An American Band" GO?
And Todd is a fearless mimic. He proved his chops on his own album "Faithful". But that was an artistic experiment. This is a mercenary effort. In the public eye. As good an imitator as he is, watching Todd sing Ric Ocasek's part on last night's Leno could only make one wince. As for the rest of the band, WHO CARES!
It was like Lou Reed fronting INXS. It made one wish every rocker died at age forty, certainly FIFTY, before they lost all their charisma, before they were revealed to be human, before bad business decisions forced them to do stuff they'd NEVER have done in their twenties.
This is a screwed up business. Couldn't SOMEONE say no? The agent? The talent buyer? Does everybody's legacy have to be dragged through the mud, does the audience no longer count, is everything just grist for the mill, part of the flat affect of America?
---
Andrew Loog Oldham weighs in on "The Cars"
"Ric, like Robbie Robertson before him, is not participating in the dash for cash" ….
hmmm …. of course, not , bob. ric wrote the songs , and probably published them and robbie ended up with the whole band … they do not have to rattle them bones and take ' em on the road to put food on the table.
the cars remain a great american moment.
i had the pleasure of tokin' with elliot easton and ben orr in front of john denver at the grammys, which may be why al kooper and i did not get this year's grammy for our bob dylan sleevenotes , < sorry, al, write ' em with neil portnow next time.> , in any event ben orr may not be here in body , but " drive" will always be. it's one of those records that you always know where you were, and more to the point, with whom when you first heard it. the cars held firm pop musical ground and repelled all those swashbuckling english faggots, and i only mean musically…
those out there who came to life when the cars did are doing well enough to pay the fare and see the show. it's a fare exchange. it's gotta be better than duran duran and it'll sure make up slurping through for dagwood and blondie. support the new cars if the old ones supported you as you made your place in the world.
maybe they could get benny mardones to come on for one song ( if that's possible, benny … ) and let him do " drive" . i got a lump in my throat just thinking about it.
best, andrew loog oldham, bogota, colombia.
——————————————————————————–

From: Sam Pocker
Re: The New Cars
umm bob you're leaving out THE DETAILS
i sold tickets for 10 years let me tell you some things
1 – the cars are from BOSTON apparently don law doesn't know this since he booked them a venue 1/2 the size of the new york gig
2 – the face value on rows 1-5 is roughly 400 dollars – then 6-10 is roughly 300 dollars – who the fuck does anyone think is going to buy these? the front row sat on ticketmaster all day for boston its probably still there – the front row NEVER CAME OUT in new york, so the second row is still sitting there – maybe they're holding it for rick o. to sit in?
3 – they sell a "meet and greet" ticket where you "meet" todd and the 2 original members, but you DONT meet debbie harry the only person on the bill any weirdo would actually pay to meet
i could go on and on about this i mean the ticket is MORE THEN DOUBLE what they wanted for stevie nicks and don henley last summer and that didn't do so well
someone at "live nation" is on crack, well most of them seem to be on crack but what can i tell you? i can tell you the audience is not on that much crack since the more trouble they have selling tickets the higher the prices seem to get – remember last year they had an initiative to LOWER ticket prices? got a lot of press – well as usual they have short-term memory!
——————————————————————————–

From: Martin Thau
Re: The New Cars
Just listened to NOT TONIGHT. No way, Jose! It's an
outdated imitation of the original Cars and exactly
the direction these new Cars should have steered clear
of. The Clear Channel people might like it but those
with the slightest bit of taste will not.
Predictable formula, false passion, unoriginal.
——————————————————————————–

From: Ken Staszak
Re: The New Cars
Last summer I took my 17 year old son to see The Doors of the 21st Century here in Chicago. Ian Astbury (from the Cult) sang, and gave a fantastic performance without trying to mimic Morrison, and Robbie Krieger's guitar playing blew us away. I would absolutely go see them again. It was $55 per ticket, general admission, but like the mastercard commercial, to share the experience with my son was priceless. Hopefully this concert becomes a great memory for him, just like we recall the fun concerts of our youth.
We also saw Grand Funk Railroad (no Mark Farner) at a free community festival, and it was great show!
To me, it's about the hearing the music, being at the event. These so-called dinosaurs won't be around some day to perform their music, so encourage them to go out and do it. BB King, Buddy Guy, Sinatra, Dangerfield, Clint Eastwood, do we discard them because of their age? As long as their talent shines through, they should go out perform.
——————————————————————————–

From: Nick Miller
Re: The New Cars
There is this thing, it's called chemistry. It happens when the right mix of musicians gets together, creates as a collective and makes MAGIC. Really good bands have it. The Cars actually did have it. Ever wonder why none of them could be successful as solo artists…and the ones that can write songs have ALL tried. Ric, Ben, Elliot. All three of them. That is because together THEY WERE A BAND…THEY HAD CHEMISTRY. People think that Led Zeppelin would be just fine if Robert and Jonesy got together with Jeff Beck and Simon Phillips. It doesn't work that way. Great musicians together do not always a great band make….ever heard of Asia?
This, yes, abomination, is a complete joke…and I am a HUGE Todd and Cars fan. Gee, you think there's a reason that they don't show anyone's face in the video?
——————————————————————————–

From: Geno
Re: The New Cars
When I read the story of the "new Cars", my initial reaction was like yours. Why? Especially after the disaster of putting Paul Rodgers together with Queen and having that great blues voice interpret the operatic styling of Freddie Mercury.
Ric Ocasek should be given all the platitudes he deserves for choosing the players for The Cars. He developed the band's aesthetic. Certainly the sight of that tall, lean, unsmiling, sun-glassed countenance distanced them from their contemporaries like Van Halen.
But as the years and musical work progressed, it was apparent that he was not the musical reason for the band's success. The real musicians were the triumvirate of Orr/Easton/Hawkes. I may also forward that Ben's untimely demise was convenient to the lack of interest in continuing the band for Ric. Rather than the real reason that he has nothing to say.
I will say that if I were married to Paulina Porizkova, I would be reticent to tour also. His videos always showed an apt choice of women.
One of the reasons I like your mail site is the dialog it stirs between the readers. Most are far more knowledgeable than I. It is rare that I am not introduced or remember a song or group. But it's the different facets of an opinion that I value the most. Mr. Steve Wilson demonstrated it this weekend.
He has a valid point in his analogy to jazz. A jazz aficionado looks forward to the collaboration. The joining of two disparate players to give a new interpretation of one or each other's composition. Geez, even Count Basie and Duke Ellington combined their orchestras to collaborate!
Why is rock music so stringent? If artists combine to work together, rock will call it a "super group", like Blind Faith or the mentioned CS&N. (By the way, I'm sure ego had more to do with the naming than the prevention of the forming of the "New C, S&N".) I'm sure The Traveling Wilburys were put together for more of a giggle than any real need for success.
So, if Todd and Elliot want to go on the road to make some money and play some tunes, why not? Maybe Todd's reply to another Rock Scribe's inane question like "Why are you doing this, Todd?" ad nausea was met with a bit of tongue in cheek " I need the money". I wouldn't doubt it.
I think that Todd Rundgren is our generation's Mozart. His ability to hear music in his head and play it so we mere mortals can comprehend is undisputed. His original work seems to be two, three or four years ahead of the public's taste. That's called a pioneer.
Like Mozart, is ability to replicate the styling of his fellow artists is uncanny. Listen to Faithful.
He must be a pretty decent guy in his personal life. I'm sure Liv Tyler is as grounded as she is because Todd was there when Steve wasn't. As a dad, he has my respect.
So let's lighten up. If Weird Al wants to tour with the Reformed Mothers of Invention, I'll bet that Frank would be the first to say why not? It's not who reforms with whom and what they call themselves. Can they carry a tune and do I like it is the only criteria that matters. And after listening to "Not Tonight", it sounds like this gang does meet that. More than I thought they would.
——————————————————————————–

From: John Brodey
Re: The New Cars
Re: all the people who said, hey, it's just rock and rock, let's have some fun, don't take the whole things so seriously…I only have two things to say.
1. Don't charge SERIOUS fucking money for tickets then.
2. Don't try to pull some kind of fast one by calling it the New Cars, make up a new name. It was good enough for Velvet Revolver.
——————————————————————————–

From: J.W. Hillery
Re: The New Cars
Todd Rundgren doesn't have anything to be ashamed about. "Not Tonight" is a GREAT song. Todd sounds terrific, as does the band. Now I'm going to pay to see him and the Cars here in Dallas. Thanks to the e-mailer who provided the link to the video of Not Tonight. I couldn't find the song on Napster or iTunes, so I just recorded the audio from the streaming video into Sound Forge on my computer and burned it to a disc. (Note to record companies: wake up, smell the fucking techology, start your own iTunes, share the wealth with the artists and everybody lives happily ever after).
——————————————————————————–

From: George Ghiz
Re: The New Cars
The dialogue on the new cars inspired me to add heartbeat city & some TR CD's to my iTunes. I'm actually in favor of these kind of talents coming together to create music & commerce. maybe it's one of few ops for these guys to just go play. better than sitting at home wishing they could, no? as a comparison and maybe this is not a good one, I've seen a&r execs [very good a&r execs] trying to land a local promo gig somewhere rather than stopping.
——————————————————————————–
From: Steve Ferguson
Re: The New Cars
What's next then? Will this be a new trend?
Can you imagine Todd Rundgren fronting these groups:
The Police?
The Clash?
The Jam?
Talking Heads?
The Smiths?
Wham?
Van Halen?
(okay, maybe there is a strong possibility for the last two)
Remember, if you put two things together that have never been put together before, some schmuck will buy it.
——————————————————————————–

From: Danny Zelisko
Re: The New Cars
Please advise Sam Pocker the new cars is NOT a live nation tour. It is being sold to anyone insane enough to buy into it, for what they are charging.
If they had come out easy, playing small places with a reasonable ticket, they may have generated some success.
I passed on it, in my own market. I liked the idea, did not understand Blondie opening, however, and why they call it new cars. Does that mean it should have been the new who, the new stones, the new journey, the new ac/dc…everytime a member changed?
They are breaking a new band with ticket prices as if all the originals are there, like they did with motley. Except motley was the original lineup.
Seemed like a great idea at the time, I guess.
——————————————————————————–
Jordan Berliant:
http://www.flashenhanced.com/carsblondie/video/not–tonight.mov
——————————————————————————–

Denny Somach:
I agree with you….it should be a crime, but i did hear the first single "Not Tonight" and it does sound great…….but it is not the Cars! …and forget about Where all the money from producing "We're An American Band", how about his points on the first Meatloaf album?
——————————————————————————–

Russell Hibbard:
Fuck.
That news made me listen to "Something/Anything" to clear my mind of Ugly Thoughts.
I loved Todd Rundgren's homage to Brian Wilson, his depth as a songcrafter, his respect for other artists from Cole Porter to Harry Nilson. Sure he fucked up, with that ridiculous Egyptian trip in the late 70's (it was so bad I can't even recall what he was trying to achieve).
But I applauded and admired his guts for an early foray into web-based music… he wanted it to be truly interactive, to connect with US. Unfortunately, like some other things he's tried he was 10 years too early.
Somebody, please arrange for Todd to have dinner with Al Kooper for some wisdom and reality check.
Bob, if you start a collection for a legal fund to get some of his missing royalties back so he won't do this stupid thing, count me in.
——————————————————————————–

Owen Plotkin:
Thank Todd, I mean God, I missed Leno.
Remembering when Todd was God. But when his, A CAPPELLA failed to sell, I knew it was no longer in the cards for him to win big again. That was a brilliant album. Not only was the concept of all voices brilliantly done, the songs were great. Listen to that one Bob. I'd love to get your take on that collection of songs someday. Johnny Jingo. Blue Orpheus (amazing homage to Curtis Mayfield) so many great songs. Honest Work. Damn.
——————————————————————————–

Jeff Castel De Oro:
I think you're making way too much of this! The core of the Cars instrumental sound was Elliot Easton and Greg Hawkes. Add to this three other phenomenal musicans and you've got a really fun show. I'm sure you already know their histories but check out their bios at http://www.thenewcars.com for proof. No offense to Mr. Robinson but Prarie Prince is a superior drummer. Todd Rundgren far more engaging a stage presence than Ric Ocasek. Abomination!? It's just some fun! Rock music is supposed to be fun. If it's a cash-grab so be it, at least my money is supporting musicians who have genuine talent. I already bought my tickets and I'm certain it will be better than the show I saw with the original band 22 years ago. The new act is bunch of talented guys presenting good music well. This is a celebration of the legacy of The Cars.
——————————————————————————–

Deniston3:
They got it backwards. It should be the new Utopia with help from the remains of The Cars. Hell, Todd and Kasim made up 50% of the most successful version of Utopia and I'm guessing Prairie Prince has done more work with Todd than Willie Wilcox by now so why not 'The New Utopia'?
It's sad to say this but, left to his own devices, Rundgren is apt to deliver absolutely dreadful, mistake laden and unprofessional performances. If he's surrounded by a good band Todd can still be a riveting performer as witnessed by the recent 'Liars' tour.
And as far as Todd having his money ripped off; sure, it's likely but based on some of Todd's investments and money strategies (he sold his stake in Bat Out of Hell to build a studio?!?!) he doesn't need any help pissing his money away.
So, if this New Cars is just a paycheck for Rundgren, I say more power to him and I hope the checks are fat enough to allow him to scurry back to Hawaii and produce the great music he is still capable of creating.
Hell, give the guy a big fat government arts grant check to live on, he's earned it.
——————————————————————————–

Christopher Johnsen:
We are musicians Bob – this is what we do. There is no age, or time limit, or grace about it. We grow up playing and we die playing. We play our own music and other people's music. We sing and dance to make people smile and maybe more.
I can remember Roy Thomas Baker walking down Newbury Street in Boston with Ric Ocasek and thinking WOW, there's a rock star – meaning the producer. I can remember when EU Wurlitzer's in Boston got the first EMU sampler and Ric walked across the street from his studio / clubhouse (Syncrosound) and bought it for $10,000. without even playing it.
Yeah – those were great days in Boston in the 70's and 80's, and was great place to be. The 1st Aerosmith record, the J Geils band, James Taylor, Boston, Pat Metheny Group – even Maurice Star and New Edition! Ok – Til Tuesday had a moment as did a couple of others. The whole damn indie/college rock scene came out of Boston – back when WBCN used to give ANYBODY a bit of airtime!
Todd and the Cars – yeah – it's kind of sad in a way, but not for the reasons you speak of. It is sad because it reminds of of who we were and how things used to be. Of the starry eyed idealism that we shared and the innocent way we shared the experience with each other – as a community of music lovers.
Things have changed FOREVER. TV and corporate America have wrecked everything and will continue to do so. As Gordon Gekko said:
"The point is ladies and gentlemen that greed, for lack of a better word, is good. Greed is right. Greed works. Greed clarifies, cuts through and captures the essence of the evolutionary spirit. Greed, in all of it's forms – greed for life, for money, knowledge – has marked the upward surge of mankind and greed – you mark my words – will not only save Teldar Paper but that other malfunctioning corporation called the USA. Thank you. "
That is the world we happen to live in at the moment and it only seems to be getting worse.
Let the Cars have their moment – let them all have their moments – and their money. They gave us a great record and some great memories and the Cars aren't sacred – neither is honestly wanting to support your family and pay your bills. And maybe along the way, they may just put a smile on someone's face and remind them of who they used to be. And hey, that ain't so bad now is it?
——————————————————————————–

Richard Wolod:
Even though our company has a somewhat vested interest (we are their promotion staff) in the new Cars project, and that might make you feel this is a somewhat tainted reply to your news letter, I felt I had to comment.
Jesus, it's just rock and roll. If it's a fucked up business, it's a good thing for you so that you have something to write and bitch about. I'm sure everyone enjoyed your retrospective of old Car's material…but really, who cares. The band's new song, "Not Tonight" is a cool track, with no pretense of being the future of music. Maybe some listeners will be interested to hear them, especially with Todd as the lead singer.
——————————————————————————–

Lon Levin:
If your best album is your first one, then you are good but not great. The album can be great, but not the band.
——————————————————————————–

Richard Pachter:
In Billboard, Ginger Baker was asked about a Blind Faith reunion. He said that Ric Grech was dead, which settled it for me!
——————————————————————————–

Bob Welch:
The "Cars" ?? Oooohhhhh…now I'm really gonna' show my ass! Say what you will about dinosaur rock….a lot of 'em could sing…and in tune..I'm no "music school" purist; I LOVED Neil Young for instance. But for me, the Cars typified everything that I hated about the so-called "punk" influence.
The WORST thing ? Those YELPING vocals. The Cars were one of the worst yelpers, but then you also had the Talking Heads, who were primo quirky yelpers….although critics loved the shit out of them.
Plus…I remember doing a "Rockline" show from LA and the Cars and me were both on; me first, then them. I remember trying to be friendly and cordial…and Rick Ocasek acted like the worlds all-time hoity-toity prick/asshole.
I guess their single ("Just what I Needed?) was bigger than mine was at the time and Ocasek was just oozing superiority. And he didn't sing goddamn it…he yelped.
Never forget it…I hate pricks, musicians or not, who act like that.
The only thing worth a shit about The Cars and their annoying "quirky-jerky" yelping "music" was Elliot Easton…who wasn't a bad guitar player…but they made him play such tinker-toy juvenile lines..
Glad I got that one off my chest…..
——————————————————————————–

David Poe:
What was even weirder was seeing Todd appear a few summers back at state fair-type gigs with Christopher Cross and Alan Parsons doing "A Tribute To Abbey Road" — a show that featured each of the above singing some of their hits, then collaborating on Beatles covers.
That Todd was a contemporary and acolyte of The Fab Four and Alan Parsons helped engineer some of their records didn't lessen the oddity of three veteran rockers (if songs like "Sailing" or "Eye In The Sky" qualify as rock) pulling out the oldest trick in the book for any bar
band: a Beatles cover.
But they were great! Hearing three confident lead vocalists bash out the harmonies on tunes like "Day Tripper" and "Paperback Writer" was scintillating — and they covered the whole second side of Abbey Road to perfection. What established artists, besides maybe Phish on a New Year's gig, perfects an homage on that scale?
Todd also did a dual-headline tour with Joe Jackson (ostensibly a cool coupling but check Pollstar).
Here's the thing: for most of his career, Todd has been a pioneer.
– His 1970s solo albums were prodcued, recorded and performed almost wholly by Todd himself, something only McCartney and Stevie Wonder pulled off with the same aplomb.
– In the 1980s, records like "A Capella" and "Healing" were far ahead of their time technologically (AND had great songs.)
– Todd was experimenting with sequencers, sampling, video and multimedia way before his contemporaries, when those technologies were the stuff of austere Krautrock.
– He had a career and radio hits with his band Utopia AFTER he had already made a name as a solo artist (not to mention fronting The Nazz before big AOR hits like "Can We Still Be Friends?")
– And he produced landmark albums for several acts, including The New York Dolls first, XTC ("Skylarking" — arguably, that band's most realized work) and, yes, Grand Funk Railroad.
Point is that, as an innovator, Todd Rundgren is right up there with any other solo pop guy. Since then, he's tried a multi-media performance tour, a reimagination of some of his songs with loungey arrangements and just endless touring in general. And now he's the front man for a Cars reunion tour.
Sure, The Cars were fine and a had a string of radio hits that allowed some tones associated mostly with new wave to enter the mainstream and opened the door for keyboard-and-guitar bands like Duran Duran. Elliot Easton even did a clever job of lifting the guitar figure from The White Album's "I Will" and re-purposing it for "Best Friend's Girlfriend."
And The Cars debut record did make a splash (although in my estimation it's nowhere near as exciting as The Violent Femmes debut, released a few years later, or the debut of Cars drummer David Robinson's previous group The Modern Lovers, the inestimably seminal Boston group fronted by Jonathan Richman).
Does Todd need the money? I don't know. But what I saw on Leno last night was a group of musicians making a living by playing music, and happily ignoring the ageist cultural prohibitives that the late, great singer/songwriter Chris Whitley called "the tyranny of youth."
It's not like Todd's doing a cocktail gig in Vegas, he's going out there and playing rock! Ocasek had a likable voice and an ear for a hook, but Todd is one of rock's great white vocalists — STILL!
For Todd's sake, I wish all of his past and future projects earned enough of a living that he could sit in Hawaii and release digital-only solo records every two weeks or never play again if he didn't care to. But then he might have turned out like Sting (or worse, Rod). No one attacked Chuck Berry, one of the inventors of rock, for picking up his guitar from baggage claim, plugging it into a Peavey and banging out his hits with some pick-up band in Nowwheresville — hell, no one even KNEW about it until we saw "Hail, Hail Rock & Roll!"
So I don't fault Todd for getting himself another gig. He looks like he's having fun, which is more than I can say for Interpol. Hearing Todd Rundgren sing is one of the only reasons I can imagine paying money to see The New Cars. Is Todd making some money from this gig? I fuckin hope so.
——————————————————————————–

Hotmale3606:
Bob, I agree. I feel the same way about the Queen/Paul Rogers tour, and the 21st Century Doors. Yuck. No Freddie, and no Jimmy makes NO sense.
——————————————————————————–

Ben Liemer:
Didn't Todd make millions from Meat Loaf? Can't he just tour as part of Ringo's All Star supergroup? At least the emphasis there is on a bunch of lads getting together and having fun and singing some of their own hits!
If Todd Rundgren really needed $$$ this bad, why doesn't he just record another blue eyed Philly soul/pop record. He did it before and better than Hall & Oates.
——————————————————————————–

John Brodey:
I can't believe it, I already went through this with a friend including the INXS analogy only I had Freddie Mercury fronting them. Makes less sense than Paul Rogers and Queen. I'd say it's on a par with Dewy Martin and Bruce Palmer's 80's revival, Buffalo Springfield Revisited. I respect Ric for not doing it. In reality, if he did say yes, who's gonna sing those great Ben Orr leads on the songs that really were the best of the lot? I guess this rules out a NAZZ reunion.
——————————————————————————–

Bill Kates:
That cracked me up, "like Lou Reed fronting INXS"… one could make a party/ road trip game of bad idea fronts to classic bands. My first entry would be "Weird" Al Yankovic fronting the Mothers of Invention (in lieu of the late Mr. Zappa)….
——————————————————————————–

Toby Goldstein:
Hey Bob–a friend of mine passed along your column about this excuse for a band called the "new cars" since she knows the REAL cars are very near and dear to my heart. Although I vehemently disagree with your take on Panorama, which is my favorite album of theirs as well as Ric's, I couldn't agree with you more about this pathetic remake. I felt compelled to watch them on Leno, hoping they wouldn't totally suck but knowing they would. It was even worse. Not only was Todd Rundgren (whom you would give more talent than I–I loved him in The Nazz but not really after that) horrendous as some pseudo-Ocasek, he had no clue as to the restraint and innate style that characterized the Cars way back when. Especially after seeing Ric perform "Good Times Roll" at his recent CBGB's solo show, viewing this was downright painful. I had nightmares after turning off the TV–no kidding. I feel very very sad that Elliot Easton and Greg Hawkes felt that performing in this atrocity would be good for their reputation, or maybe their pocketbooks. I can't imagine it doing much for either.
What IS IT about the compulsive need of so many of these late 70s-80s bands to re-form years after the fact and go out on the road, especially without their key members? With rare exceptions, like the Pretenders and B-52s, the attempt to recapture the fleeting years of their legitimate success and critical acclaim, is downright unnecessary–especially when there has been no continuity of hits. Boy George or Blondie on the road after long–VERY LONG–lapses is not the Ramones, God bless their memory, or for that matter, a band like the Cure, who belong in the public eye because they constantly create fresh material.
Well I'll quit blathering now, but just wanted to let you know that I was glad at least one other observer who knows enough about the Cars to properly analyze them felt the same roll of nausea that I did. I really, really hope these guys (including the former members, whom I always liked as musicians and as people) will go away and leave my memories in peace.
Cheers,
Toby Goldstein (author, Frozen Fire, the authorized biography of the Cars)
——————————————————————————–

Bill Nollman:
As a long-time Todd fan, much as I love the guy, he has chosen his own path in the music business and thumbed his nose at the commercial aspect of it whenever possible. It's a shame a guy as brilliant as him is in money trouble but he has brought much of it on himself.
The appearance on Midnight Special or was it Don Kirshner in plumed regalia playing prog when he had the chance to break through with his pop chops was a legendary misstep (assuming you wanted to sell records). I sat in a room trying to explain to the gathered how good he was and how this was just a facet of his music. No one bought it. Thank god we were ripped.
As I understand it, he sold his rights to Meatloaf's Bat Out Of Hell to finance his Hawaiian studio. He over-invested in software, technology and equipment.
The last time I saw him, a solo tour at Toad's in New Haven, he was poorly prepared and screwed up (eventually stopping) Too Far Gone on piano. According to his website, that was not a isolated occurrence. It's OK to hold the biz in contempt but not the loyal fans.
And when you've made a career of being an iconoclastic genius with no regard for the "money making machinery", you, like Joni, forfeit your right to bemoan being on the outside looking in.
——————————————————————————–

Toby Mamis:
That Ticketmaster page for the New Cars/Blondie package IS weird. Nothing at all from Blondie in the premium ticketing package. Very strange. As for the "New Cars," we have the Doors of the 21st Century to thank for the idea I think…
——————————————————————————–

Marty Schwartz:
I worked The Cars from the beginning. Then, they were worth about 35 cents Live, that was with Hit Records. How much did you say those tics were going for?
——————————————————————————–

Sean McPharlin:
This is all so hilarious, isn't it?
The only name any casual fan associates with The Cars is Ric Ocasek. Will they really see this band without him? And would any real fan do anything but laugh at this nonsense?
In the late '80s I was in high school and dug the Cars. But I heard as 'common knowledge' that they sucked live. I think it was the tour for the follow-up to Heartbeat City where they actually canceled the show at
Shoreline– in the music-hating bay area!– due to lack of ticket sales.
Their first album is still great, you're right. Just totally unpretentious, awesome pop, helped immeasurably for anyone my age by the association of Moving In Stereo with the slow-motion scene in Fast Times at Ridgemont High where the gorgeous Phoebe Cates removes her bikini top.
Heartbeat City is 100 percent unlistenable these days.
But try out 'Since You're Gone' from the Shake It Up album. It's pretty much their best cut after the first album.
——————————————————————————–

Shaun Mason:
I went to college from 1979 to 1985, the basic duration of the Cars' importance, if they ever had any, and I can't even remember wanting to see them live back then. They were a video band who just kind of stood there, and there was always way too much synthesizer for my taste (I'm one of the people who wouldn't miss it if it had never been invented). We were hoping Runt would tour a Utopia reunion this year, but according to his web site that ain't happening because he thought the Cars thing would pay more, or they promised him way more money and he didn't have to organize it himself. The last thing Elliot Easton did was Creedence Clearwater Revisited, which distinguished itself by being the first tribute band to actually have members of the original band in it. Now the New Cars are the second one. All they need is Timothy B. Schmidt and Ringo and they can be The All Star Band.
——————————————————————————–

Bob Allen:
Quite simply, the Amercian public gets what it deserves. It was ever thus.
——————————————————————————–

Mike Campbell:
I hitch-hiked from Ottawa (where I was managing a record store) to the El Mocambo in Toronto when the Cars played their first gig there to promote that first album. We'd been selling a ton of the record and I was – obviously – pretty stoked to go to the show (Ottawa to Toronto is 5 or 6 hours, by thumb).
Oddly enough, the show left me strangely unmoved. They played everything note for note, and it sounded exactly like the album, but for some reason it just wasn't…rock'n'roll…
I pulled that same trip lots of times (for Blondie, Joe Jackson, Cheap Trick, Rory Gallagher, Graham Parker, Genya Raven, The Ramones, etc.) at the same venue but was never as disappointed as I was for that show. I did get a nice plastic car keychain though…
I can't imagine even paying for a reunion show of the kind being described here, much less forking out $400 for a good seat. The world has, indeed, gone cuckoo bananas…
——————————————————————————–

Bill Cason:
The majority of the seats in ny – jones beach are $65, $45 and $20. Is that so much for 2 acts that were once huge?
Granted the first few rows are ridiculously priced, but if they were $65, some scalper would get a few hundred for them anyway. I think this sales model is better than last years henley/nicks package by a long mile.
——————————————————————————–

Lawrence de Martin:
Congratulations on a world class rant – although I'm so sick of sports analogies I could puke. I know that no one has heard of me so you won't publish my comments, but my observations anyway:
First, what idiots were surprised Clay was gay? He's not even a ballsy gay like Freddie Mercury or Moby, he's a femme. I'd throw that suit out and publish pictures of the perpetrators as proof of market Darwinism.
Second, Robbie Robertson was more than a guitar player or even band leader – he always contributed like a producer. This applies to Todd Rundgren as well. Ric Ocasek wasn't even a glimmer twin. Like that other Boston band J. Geils, every voice and instrument was a necessary part of the Cars' success.
Which brings me to my big thesis. Ben Orr's PLAYING was the base of the Car's sound. It is damn hard to play that simply, a thought that was echoed by Victor Wooten (Flecktones) and Kim Stone (Rippingtons) while trying to play Country. One of my favorite bassists is Tina Weymouth (Talking Heads), who mastered the understatement like Mr. Orr; or listen to Carol Kaye (Beach Boys studio player). Her parts seem dumb and obvious to many bassists, but they made dozens of hits that cause smiles to break out in any generation.
——————————————————————————–

John Hartmann:
This is really insane. Rome is burning and these assholes can't even find the strings. Rick was The Cars, including paint, wheels, engine, exhaust and mirrors. Doing one show without him is the height of vanity. One of the things that is killing rock & roll is the idea that sidemen to great writers can play for shit. Okay, give me Keith, but Clapton, Ginger and Bruce these guys ain't.
——————————————————————————–

Michael Patterson:
With all due respect….fuck Andrew Loog Oldham.
I happen to be in London working on the new Duran Duran album and it is one of the best records I have worked on. I think it is better than anything U2 has put out in the last few years.
Kids who listen to KROQ and thirtysomething MILFs are going to like this record.
I know I am biased right now but for him to compare a The (new) Cars who are just doing it for the money, without a record out and without the main creative person on tour, with a band that amazes me every day in the studio with their songs, playing and attitude pisses me off.
Duran sold out the Staples Center last year let's see how The (new) Cars do in Los Angeles. I saw the Cars when I was 14 in Memphis and it was the worst live show I've ever been to.
——————————————————————————–

Rob Meurer:
I am SO glad that Oldham brought up "Drive." This is as fine a record as was ever made, by anyone, in the rock era. The song, the vocal, the performance, the production–exquisite. And God knows it hit home.
——————————————————————————–

Dana Reed Thurston:
ALO seems to be one of the ones who do not get it. The Cars are over…have been for years. What, people who grew up with them owe the shell of The Cars $300 for a show. Is this what we have come to, testimonials for aging shitbags who did nothing that any grad from Berklee could not do? Jesus Christo, a 'fare' exchange? This is as bad as being subjected to a ridiculous Mick Jagger and company, with flappy old man arms as a friend of mine put it, strutting around like a freakin' buffoon. Fuck 'em. I'd rather just pay my $35 and see Todd at the Paradise in Boston. My God, how stupid are the music industry denizens?
——————————————————————————–

Steve Wilson:
Mr. Oldham speaks, obliquely – as is his wont, to a live and let play position that I feel the need to second. Only in rock is there some sense of the sacrosanct about certain ensembles. Nobody had a cow if 'Trane played the same tune with Roy Haynes on drums instead of Elvin Jones. Rather, they enjoyed the difference in interpretation. If Todd Rundgren wants to sing some Cars songs it matters not to me. I appreciate the idea that a certain core/quorum may be critical to appreciation of the act. It appears that Greg Hawkes and Eliot Easton were on board – so there ya go. Nobody loves the New York Dolls more than me, and I was happy to hear Steve Conte have a go at J.T.'s parts if it brought David Jo and Syl(and the late Killer Kane) back together again. For sure, all this mix and match can result in some pretty comic stuff – Paul Rodgers "as" Freddie Mercury – but ifn' I don't want hear that, I needn't listen.
——————————————————————————–

M. Kaye:
We are again reminded how and why Misters Crosby, Stills and Nash named their band.
——————————————————————————–

Bob Allen:
"moment" is the operative word in mr. loog oldham's post. and he's absolutely 100% delusional in stating that 'drive' is one of those tunes that 'you always know where you were…' when you first it.
——————————————————————————–

tsdylan22:
The whole Cars tour idea is really fkd up.
How can they tour and pretend to be the Cars (whether it's called New Cars or not)? Change the name to something else – like New Wave All Stars.
No Ric Ocasek? They gotta be fkn kidding! That's like Blondie touring without Deborah Harry.
Should anyone be touring as the Cars or the New Cars without Ocasek there? Should they be headlining a double bill with an intact Blondie and Deborah Harry who are touring for their very last time ever? I really don't think so (with all due respect to the New Cars).
The only solution that I can see is for Deboarh Harry to pick up the phone and call Ocasek and convince him to get on this tour. She's probably the only one who could do it.
Only then will this double bill be something truly special. Otherwise I have no fkn intention of being there.
——————————————————————————–
Leslie Bell:
Ok, I'll admit it. I got the "ticket presale" email and bought tickets to see The New Cars / Blondie at the Hard Rock Live here in Orlando. And paid almost $175.00 for two including all of the Ticketmaster "convenience" charges, etc. I'm in the balcony, second row, and the floor is General Admission. What I found amusing was the offer of "Ultra Sweet Spot Meet & Greet" ticket for $345.00 each. WHAT???? Wonder how many of those they'll sell. My guess is not many. Included with my e-ticket email was the following:
"Each ticket purchaser receives a free membership to the New Cars Fan Club. Please visit www.thenewcars.com to sign up and access your free Fan Club membership.
Within five (5) business days you will receive a separate email with instructions on how to redeem your 10 exclusive digital tracks of the New Cars/Blondie from Emusic".
What's that worth? Beats me, but I've got to wonder how many people around my age, (who will be the only people attending these shows), actually join Fan Clubs. Again, my guess is not many. My main reason for spending the money is that my husband is a Todd Rundgren fan, and I spent many a weekend during my senior year in high school driving to Minneapolis with my best friend and listening to The Cars. So it's sentimental for me. I could care less about Blondie – never thought Debbie Harry could sing. Should be an interesting show!