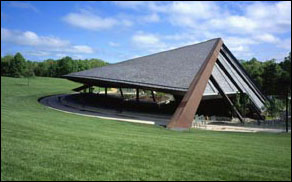 CLEVELAND (CelebrityAccess) — Both Live Nation Cleveland and the Blossom Music Center apologized to fans after sound was interrupted during a concert at the venue on Saturday.
According to Cleveland-based ABC affiliate WEWS-TV, a power outage during roots rock during a concert by Train at the Blossom Music Center left concertgoers on the venue's lawn with limited sound.
Following the outage, fans took to social media to complain, and call for refunds.
Performances by OAR and Natasha Bedingfield were not impacted by the outage and fans in the venue's pavilion were also unaffected by the power issues.
After the concert, reps for the Blossom and Live Nation released identical statements via their social media:
We apologize to all of the fans affected tonight by the sound issues at the Train concert at Blossom Music Center, due to a power outage, the sound on the lawn during the show was not functioning properly. We are investigating the situation and will be contacting the lawn patrons with additional information within the next few days. We appreciate your patience and will be in touch as soon as possible.