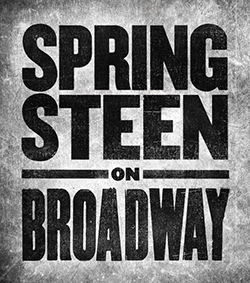 NEW YORK (CelebrityAccess) — The boss is headed to Broadway. In October, Bruce Springsteen will head to Broadway in October for an eight-week run at the 1,000-capacity Walter Kerr Theater.
The show, "Springsteen on Broadway," will be a solo performance by Springsteen and run 5 nights a week for the duration of the run, with dates set to kick off on Oct. 12th and run through Nov. 26th.
"I chose Broadway for this project because it has the beautiful old theaters which seemed like the right setting for what I have in mind," Springsteen said in a statement. "In fact, with one or two exceptions, the 960 seats of the Walter Kerr Theater is probably the smallest venue I've played in the last 40 years."
"My show is just me, the guitar, the piano and the words and music. Some of the show is spoken, some of it is sung. It loosely follows the arc of my life and my work. All of it together is in pursuit of my constant goal to provide an entertaining evening and to communicate something of value," added Springsteen.
Tickets for the show will be available through Ticketmaster's 'Verified Fan' system, which is intended to weed out automated ticketing bots and scalpers. The service has drawn some gripes from users, but Ticketmaster maintains that it cuts back on secondary market speculation by 90% and this run by Springsteen in the New York market may be the best proof of concept test the system could face.
Ticket registration for "Springsteen on Broadway" begins Wednesday and will close on Aug. 27 and close by August 29th.