HOUSTON, TX (CelebrityAccess) – In Bloom has released a stacked lineup of its 2018 performers. The two day event in Houston will feature headlining acts Beck, Queens of the Stone Age, Incubus, and Martin Garrix.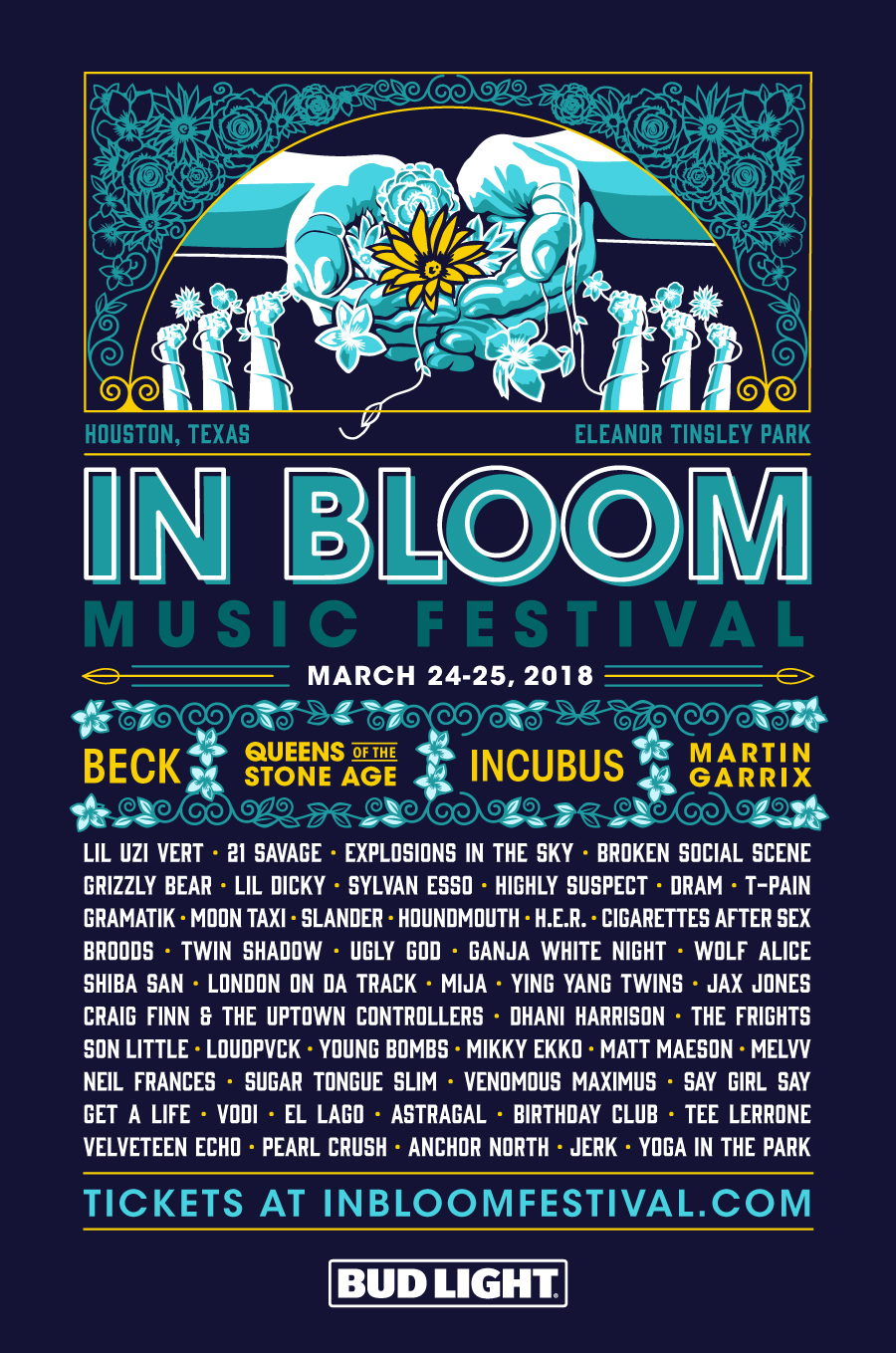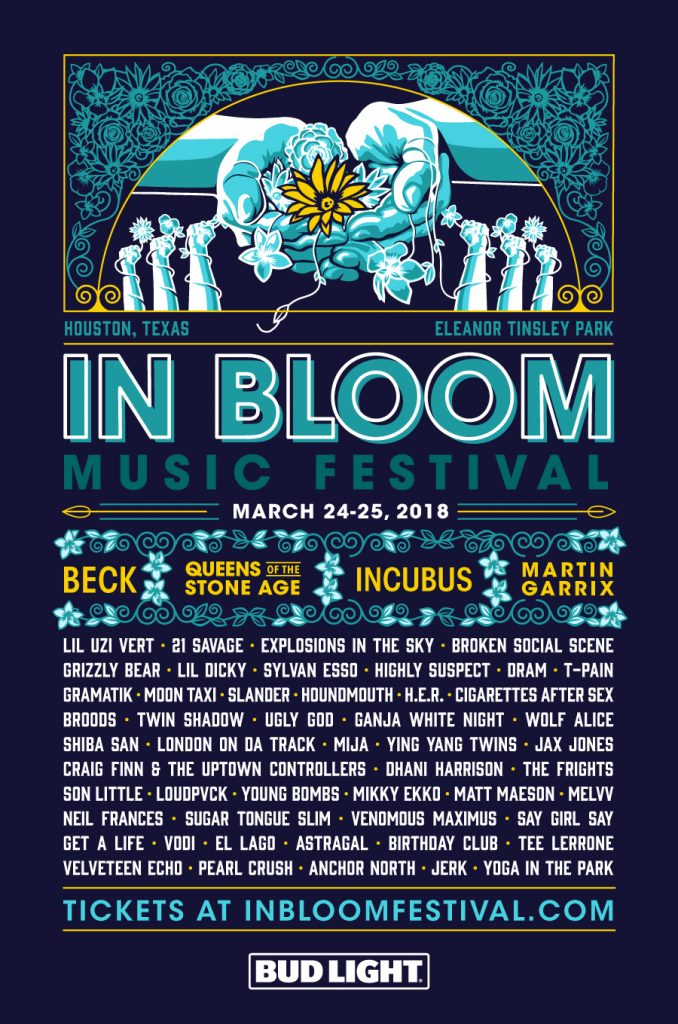 A reincarnation of the Free Press Summer Festival, the In Bloom Music Festival will take place in Tinsley Park in downtown Houston this March. In addition to the above headliners, the festival will feature a diverse selection of over fifty bands and artists on four different stages. Notable acts  include Lil Uzi Vert, Explosions in the Sky, Broken Social Scene, Grizzly Bear, Sylvan Esso, and T-Pain.
Besides performers, the festival also boasts a broad selection of the "best food in the south" as well as a variety of other activities for those looking to take a break from the music.
This year's In Bloom festival will take place on March 24th and 25th, with tickets now on sale for both VIP and standard access.