(CelebrityAccess) — Weeshing, a concert crowdfunding platform that's found ample success in South American has launched in North American markets, with the aim of helping music fans become investors in concerts and tours by their favorite bands.
The company, which launched in 2015, has already raised more than $8 million in funds for concerts and tours from more than 10,000 investors.
Here's how it works. A prospective investor can browse events on Weeshing and select an event that they are interested in making a financial commitment to.
Once the event reaches its minimum funding goal, the event's producer receives the committed funding from Weeshing. Fans who invest are eligible for special perks connected to the show,  tickets to the show, and will receive regular updates on the progress of the event.
The site features comprehensive analytic tools, including trend tracking, artist pairing suggestions to help select the perfect opening act, and even geographic information about potential new markets.
Weeshing also features a simulated investment tool to allow prospective funders to get their feet wet before they jump into the deep end of the pool with a real financial commitment.
While Weeshing is a newcomer to the U.S., the company has found traction in Latin America and is partnered with more than 150 promoters in Chile, Argentina, Peru, Colombia, Brazil, and Mexico. Weeshing has helped to fund concerts in the region, ranging from Morrissey to Opeth.
CelebrityAccess took a moment to talk to Weeshing CEO Scott McIntyre as the company moves into North America: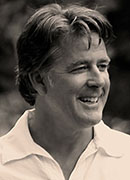 Weeshing's website seems to have two tracks, pitching the crowd-funding program as a potential investment opportunity, but also as a means for fans to subsidize a concert by their favorite artist.
Kind of, and yes. I wouldn't characterize our investors' contributions as a "subsidy", because they expect profits—they're investments, receiving shares in an LLC. Nor would I characterize our investment proposition as a "program"—on the surface we built and operate a bespoke crowdfunding platform, but we are also an agency, a research firm, a promoter, a technology developer, and hopefully soon, an investment bank. But yes, our home page does mention that we are currently in the process of raising "Series A" capital, and links to the Title II platform that details the offering for qualified parties (accredited investors) to consider—fundable.com/weeshing-inc. But that feature on the home page is only a temporary announcement—not "part" of our business model—just a link to a campaign to fund our next model and current tech. I hope that clarification helps.
The opportunity to help develop more equitable finance environments is what inspired me to volunteer the last 5 years of my life helping build a non-profit trade association (CfPA.org/about#board), So, when Weeshing approached me, I was attracted to the opportunity to give some fans (accredited investors) the opportunity to own a stake in the company that will help artists live (better) as artists by helping stage more concerts—live performances are unfortunately the primary revenue source for most. We are able to finance events where most conventional sources do not. We can factor live events risks because we (the founders and senior staff) have all been involved in staging concerts, literally, for decades. So, knowing how the business works, we are able to reduce producer risk, and share the proceeds with investors. So far we are averaging annualized returns of over 15%, and with efficiency and scale, we should be able to do even better. There's plenty of room in the marketplace for more shows if you're not motivated only to fill stadiums! We leave that to Live Nation and AEG. We, like most true fans, prefer more intimate experiences with our favorite bands.
We are still quite new in the US, so much of what I hope to have more time for soon is to better represent our mission in North American context. Right now, much of what you see has more or less been translated to English. So, yes, some of the funds raised will be for marketing. The fundraise is primarily to scale ops in the US (regional representation) and further development of our proprietary app, Analyzer. Analyzer benefits our customers and partners worldwide—Analyzer currently assesses risk and reports trends of over 500,000 acts.
Which of these is the focus and are there any regulatory concerns about describing Weeshing as an investment platform?
Our focus is putting more acts on the right stages. We currently accomplish this by offering LLC shares to accredited investors (most of whom happen to also be music fans). We plan to broaden our service this year by bringing the vast majority of fans into the equation, too. More on that another day (-;=
Yes, there are regulatory concerns in operating any investment portal—and why we hired Manatt, Phelps & Phillips to ensure compliance. We are not a Title III portal which can solicit unaccredited investors. We operate under Regulation D exemption—private placements to accredited investors via 506c offerings.
What recourse do crowd-funders have if they invest in a show that isn't delivered?
Several investor protections, actually. Here are a few of the reasons that most Weeshing investors repeat, making an average of 2.75 investments/yr:
1. Producers do not get access to raised funds until the minimum amount sought (needed to stage the concert) is collected. Similar to Kickstarter, if producer doesn't have enough money to stage it, producer doesn't get any money.
2. If minimum funding requirement is met, the investors' only risk is the max percentage loss they agreed to in the contract. On the contrary, the max percentage gain is most they'll win if the show(s) sells out.
3. Promoters have a number of "warranties" they have to provide. One is cancellation insurance. if a show isn't "delivered" (staged), all funds are returned to investors. Another is that promoters are required to provide is an undated check representing our investors' principal.
Is Weeshing involved in facilitating the actual concerts themselves? Is there any production or marketing support or is that all the responsibility of the promoters behind the show? Is that something that you'd ever consider in the future?
Facilitate, yes—by providing necessary capital to event producers. But we do not produce shows in the US yet. Promoters/Producers are solely responsible for delivering what they promised. We vet our promoters and venues extensively before allowing them to list their shows on our platform.
We certainly consider providing marketing support in many ways. How that will take shape here is yet to be determined. Our research, surveys, and solicitation all generate some awareness of artists. But marketing for hire is not a Weeshing service in the US yet, per se.
Have there been any shows or tours financed through Weeshing in the U.S. yet?
Yes, we just completed funding three US dates for "God Save the Queen", a tribute band that Rolling Stone calls the best of all time.
How do you come up with the idea for a concert crowd-funding platform?
That was before my time, and a story that my partner, Javier [Hasbun, Weeshing's CFO & Co-Founder], would better tell. But it was as organic as it gets. Three college buddies just following their intuition and success. I've cc'd Javier on this thread so he can recall the story for you in his own words.
Javier: "Good summary—2 college friends founded venturecapital.cl a company builder in Chile and from there I helped fund the first crowdfunded event in Chile: Faith no More in 2009. I helped raised $300k USD in a week to make that concert happen for the promotion company that Rod and JP (two of my current partners) ran at that time. I had the best experience of my life having enjoyed a meet & greet, VIP tickets and party with the band. Also generated 100% profit. We wanted to bring that experience to the world! Here's a full article: http://www.latercera.com/noticia/weeshing-la-polemica-subvencion-de-shows-en-chile/
It seems like Weeshing has been quite successful so far in South America. Can you talk about one of your success stories there?
Also, something Javier would best characterize.
Javier: "The best one so far was Morrissey in Chile with 28% in a couple of months. We raised over $300k in a week to make that show happen. Bad bunny could be another one with 50% profit—one we sourced using our proprietary app Analyzer, to find new talent."
Any plans for an expansion into other markets?
Yes, we have ongoing discussions in Canada, Spain, France, England, Denmark, Sweden, alongside continued entrenchment in Latin America, including a warm welcome in Mexico.
What differentiates Weeshing from competitors in the market like Show4me?
We love all the platforms endeavoring to bring artists and fans closer—and there is room for plenty more. Many have come and gone. But it takes considerable effort in designing, much less building and operating, a successful investment platform—very different from just funding an album, or a concert, or a tour, or a festival, all of which represent radically different risks in themselves. But we are unaware of any live event-funding platform for equity investors. Building an investment platform is very different from operating a donation/rewards-crowdfunding site. Add to that our live event production experience, our proprietary Analyzer app, our trusted network across Latin America, our alternative finance expertise, our love of music, and our plans going forward, and I trust you can see why I'm so bullish on Weeshing. This combination of qualities is rare.
Any unexpected challenges in bringing Weeshing to North America?
Sure—the US is 100x the size of the Latin American market, so rising above the noise is an expensive proposition in itself. Finding key personnel, much less inspiring them to join us on a startup budget, is a challenge. And raising capital for a solution that didn't exist before requires both education and patience.