WASHINGTON, D.C. (CelebrityAccess) As the nation readies for tonight's State Of The Union address by President Donald Trump, at least one typesetter is having a bad day.
And, possibly a proofreader, too.  The official tickets set to be distributed to House of Representatives guests were marred by a typo. Such is the life of a ticket printing company; there is plenty that can go wrong.  However, to be fair to ticketing vendors, this was produced by the sergeant-at-arms, according to Politico, and a representative for the House sergeant-of-arms did not return Politico's and The Hill's requests for comment.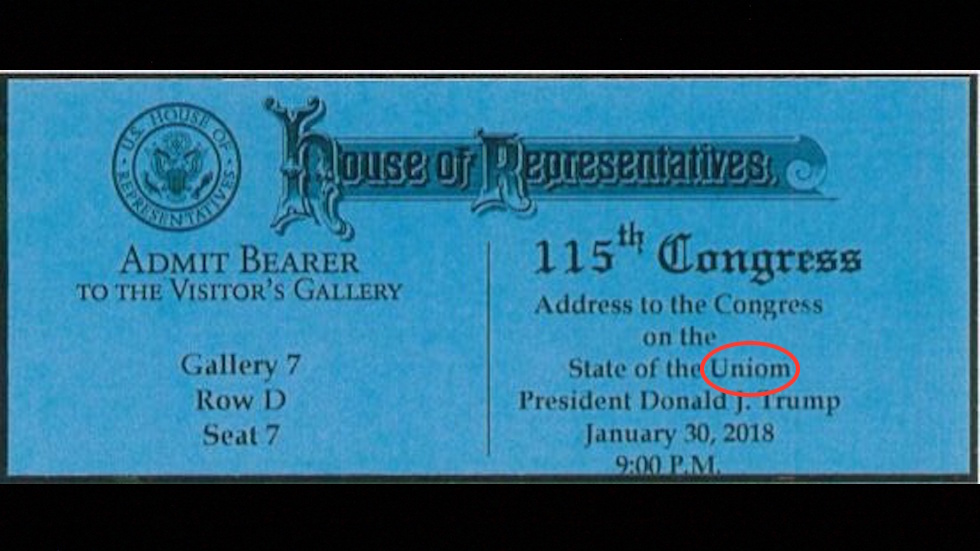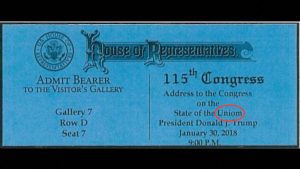 Also to be fair, this isn't the first time a major gaff has been seen on a ticket in recent politics; the ticket for the first presidential debate in September 2016 misspelled Hillary Clinton.