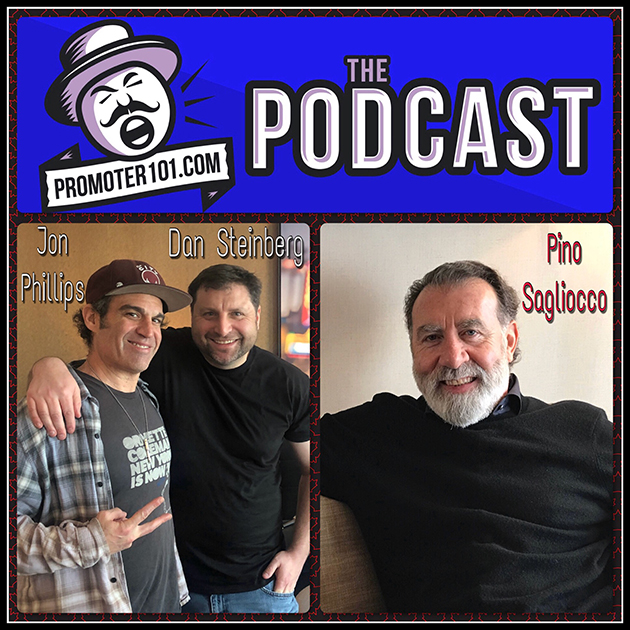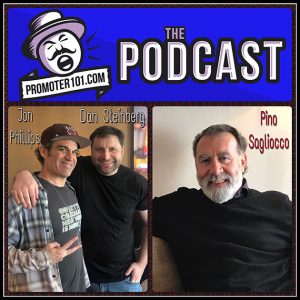 HARK It's an all New Promoter101 The Podcast! This week, we've got Silverback Music's Jon Phillips talking Dumpstaphunk and Slightly Stoopid.
Live Nation Spain's Pino Sagliocco joins us to chat about his iconic career.
The Broadberry's Lucas Fritz stops by to play 3 Questions,
Dan Steinberg and Luke Pierce Break Down the News of the Week with Rolling Stone's Steve Knopper.
Email: steiny@promoter101.net
Tweet the Guys: https://twitter.com/Promoters101
Tweet Dan: https://twitter.com/TheJew
Tweet Luke: https://twitter.com/wlukepierce
Follow us on iHeartRadio: https://www.iheart.com/podcast/promoter101-29260148/
Follow us on Instagram: https://www.instagram.com/steinypromoter101/
Facebook: https://www.facebook.com/promoter101
Soundcloud: https://soundcloud.com/promoter101
Website: http://www.promoter101.net/
itunes: https://itunes.apple.com/us/podcast/promoter101/id1163910658?mt=2
Google Music: https://is.gd/onEmSt
Stitcher: http://www.stitcher.com/podcast/promoter101?refid=stpr
Tumbler: http://promoter101.tumblr.com/
Spreaker: https://www.spreaker.com/user/promoter101
YouTube: https://www.youtube.com/promoter101