Broncos Stadium at Mile High has been approved by the Metropolitan Football Stadium District board as a temporary name for the Denver stadium as it looks for a naming sponsor, according to Pan Stadia magazine.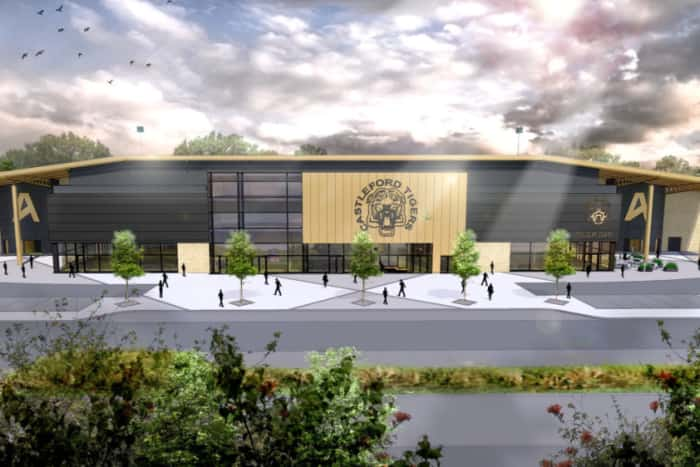 Details have emerged for Castleford Tigers Community Stadium, a project in northern England: it will be composed of about 75 retail, restaurant and leisure unites plus a 10,000-capacity community stadium for Castleford Tigers rugby league club, according to Pan Stadia.
Renovations have begun at the 34-year-old Tacoma Dome in Washington including new telescopic seating in the parking lots, upgraded and additional restrooms, modified loading docks, and renovations to the backstage offices and dressing rooms, according to Pan Stadia. Much of the $30 million renovation will start this summer and be completed by the fall.