NIWOT, Colo. (CelebrityAccess) Post Malone is doing his part to resurrect Crocs from a punchline to a hip fashion accessory with the launch of his own take on a pair of clogs.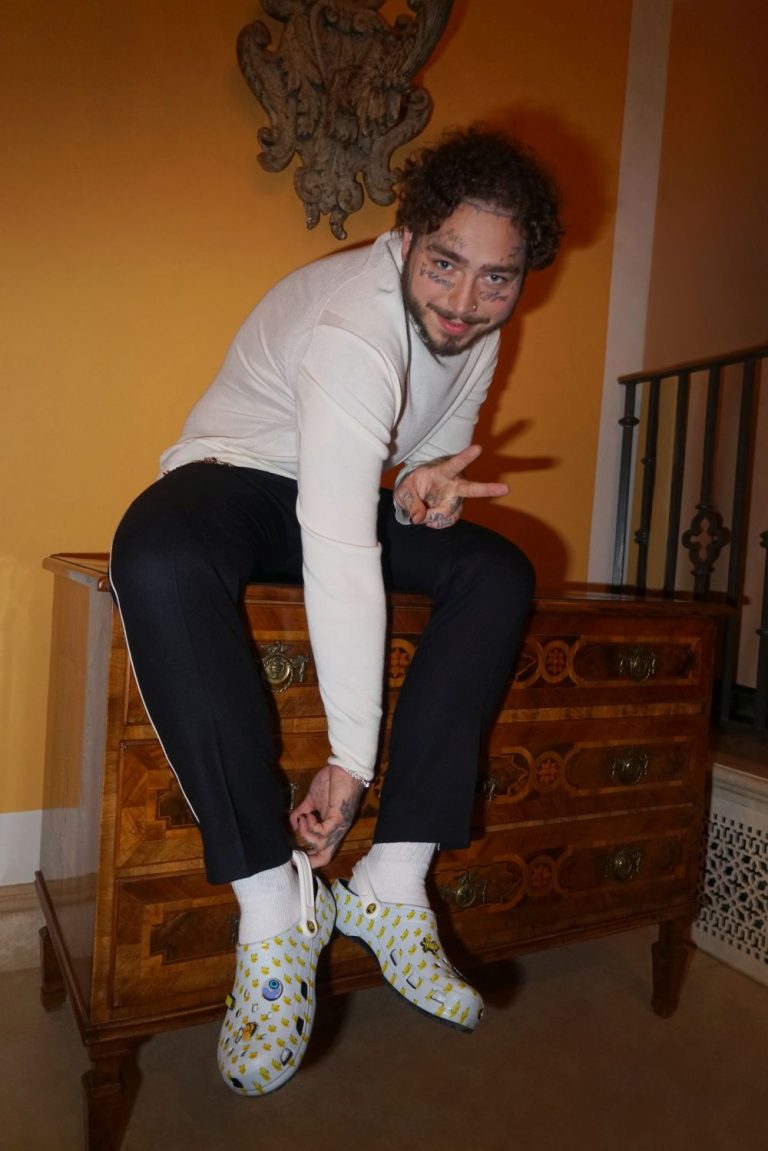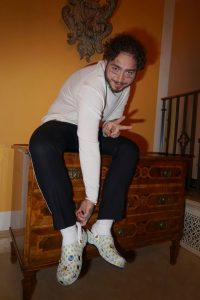 The "Post Malone xCrocs Dimitir clog" features "six custom-designed Jibbitz charms, including re-creations of his infamous 'Stay Away' tattoo and his Posty Co logo," according to a statement.
Crocs was once turned from a camping item and nurse accessory to the hippest shoe on the planet with fans like Steven Tyler and Brad Pitt. That eventually ran its course, with so much ire that it even was the brunt of a Twitter page called @CrocsJokes.
However, Crocs are making a comeback with teens, attributed to the "rise of 'ugly' aesthetics" . The popularity of the brand has skyrocketed and Crocs now rank 13th out of all footwear brands in teen popularity, according to Piper Jaffray's biannaul survey.  A recent Croc designed by fashion icon Balenciaga, listed at $850, sold out almost immediately, and a followup Balenciaga Crocs stiletto went viral.
"Ugly products have become so ironic that they're now trendy, thanks to designer brands launching their own ugly clothing items," Business Insider's Mary Hanbury reported. "It's an excellent marketing ploy — these unappealing products with large price tags create a backlash and subsequent buzz on social media."
And, now, Crocs has one of the hippest new musical stars in North America as a poster boy.
"Amidst his record-setting year, when Post tweeted 'U can tell a lot about a man by the Jibbitz in his Crocs', that really got our attention," said Crocs Chief Marketing Officer Terence Reilly.
"If you like something, go get it," Post Malone said in the press release. "I wear Crocs everywhere from the bar to the stage and I felt it was the perfect collaboration to get together with Crocs and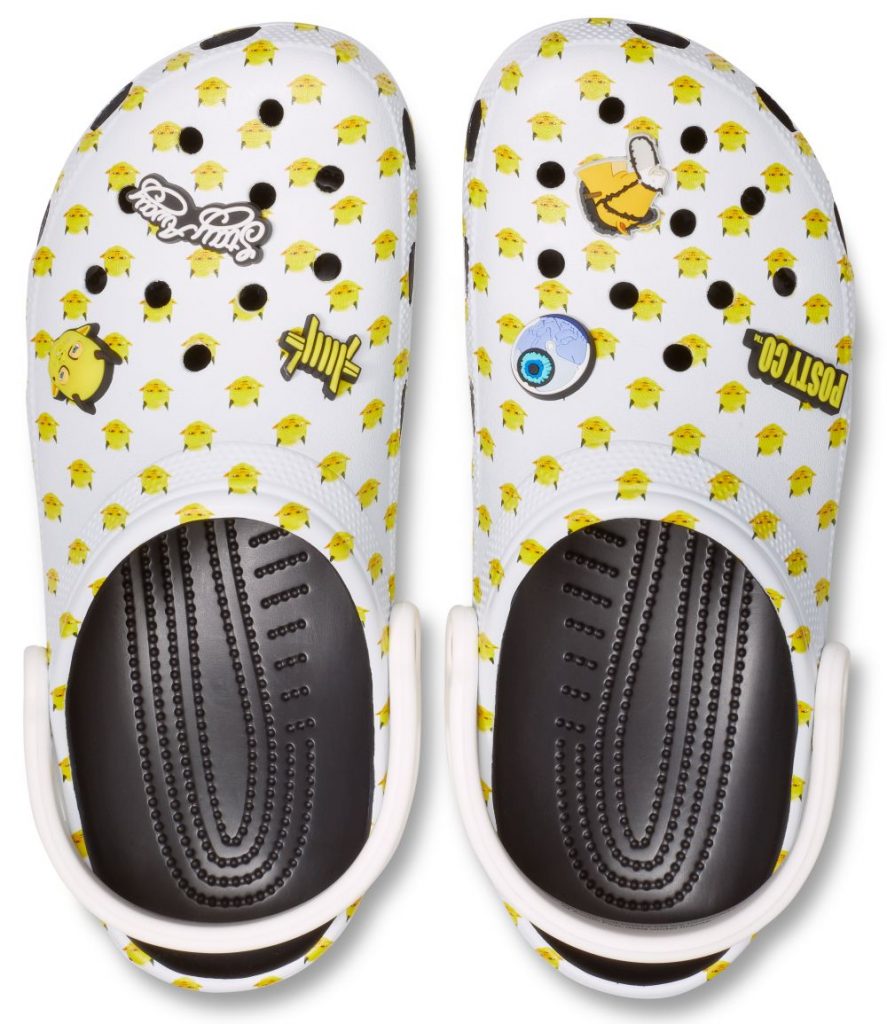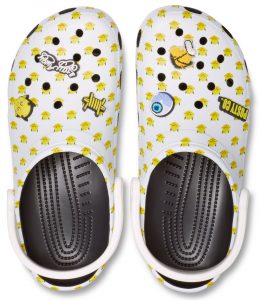 give the fans what they've been asking for.