DRAMATISATIONS, DOCUMENTARIES AND 'SUMPTUOUS' FASHION
(Adam White) Avoiding the "a" (for anniversary) word will be arduous for much of 2019, but probably achievable. Meanwhile, addicts and aficionados can anticipate the following in Motown's 60th…well, you know.
Ain't Too Proud – The Life and Times of the Temptations may prove to be the year's biggest hit. The stage musical has already generated $3 million in advance ticket sales for its Broadway run, which begins at New York's Imperial Theatre on March 21, with previews from February 28.
Based on Temptations, Otis Williams' autobiography, the show set a box-office record when it debuted at California's Berkeley Repertory Theatre in 2017, followed by further successful tryouts last year in Washington, Los Angeles and Toronto. The playbook is the work of gifted, Detroit-born Dominique Morisseau, while the music draws upon the abundance of Temptations hits, and some songs associated with others.
The casting has been praised, particularly of Ephraim Sykes as David Ruffin and Jeremy Pope as Eddie Kendricks. Tony Award-winning Des McAnuff is the director, previously responsible for the likes of Jersey Boys and Summer: The Donna Summer Musical. "My play? I can't even say [the word]," chuckled Otis when I asked him about it last year. "But my play is fantastic." He spoke highly of all involved, including Morisseau, McAnuff and choreographer Sergio Trujillo.
That said, this has all taken a minute: Williams first mentioned the musical in Billboard in 2011. He noted then that it would have to wait until Berry Gordy's Motown The Musical was up and running.
To date, the critics have been positive about Ain't Too Proud, with a few reservations. "Enlarging the musical's scope are issues such as segregation in the South, urban unrest and the assassination of Martin Luther King Jr.," wrote Charles McNulty in the Los Angeles Times. "But the treatment is largely perfunctory, a series of bullet points." Deborah Wilker in The Hollywood Reporter commented that "in not letting several of the Tempts' magnificent hits really breathe, this production doesn't quite do the subject matter justice."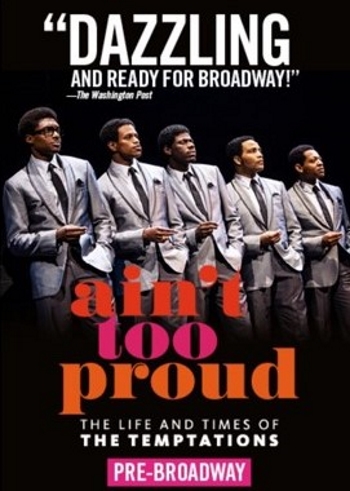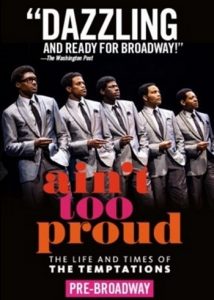 The group's Motown catalogue is bound to be buoyed by the musical's Broadway run, just as it was by the 1998 TV miniseries depicting their life and times (and for which Smokey Robinson wrote two new songs). Will there be a Broadway cast album? That may be redundant, given the easy availability of the original recordings. The Tempts' most popular track on streaming services, incidentally, is…"Ain't Too Proud To Beg."
Other Motown stars are being dramatised this year, notably in the forthcoming BET miniseries, American Soul, about the rise of Soul Train and its creator, Don Cornelius. Former Destiny's Child sirens Michelle Williams and Kelly Rowland play Diana Ross and Gladys Knight, respectively, in this ten-part TV biopic, which begins airing on February 5 in the U.S. and abroad from February 7.
Truth over drama is the obligation of Hitsville: The Making of Motown, a new documentary from Fulwell 73 Productions, a U.K. firm whose partners include "Carpool Karaoke" king James Corden. Due for release this year, the film has the backing of Motown Records' owner, Universal Music, and the participation and sanction of Berry Gordy himself, with rare and never-before-seen footage from Motown's heyday, as well as new interviews with key players. Among the highlights: Berry and Smokey reminiscing inside the Hitsville studio, challenging each other's memories and betting money on the outcome. To this day, their personal chemistry is evident.
Meanwhile, a Grammy celebration of Motown 60 is being scheduled for the spring on America's CBS-TV network. This will be recorded in Los Angeles on February 12, two days after the annual Grammy Awards telecast, as first reported in Billboard. This type of show typically features contemporary artists performing the honourees' music, and if Janelle Monáe, John Legend and Andra Day aren't involved, I'll be amazed.
Also in Los Angeles, the Grammy Museum will be opening a new Motown exhibit from April 13. An earlier showcase there of Miracles memorabilia collected by Claudette Robinson was charming and evocative.
Naturally, Detroit's Motown Museum has big plans to celebrate 2019, including a black-tie dinner-cum-concert during a Motown 60 Weekend in September. The museum has already begun raising the temperature of addicts and aficionados with "Archive Dives," an online video series to reveal paperwork previously not made public.
Diving into her personal archives has been Mary Wilson, whose 240-page coffee-table book Supreme Glamour is due this year from Thames & Hudson. "Marrying sumptuous fashion with insightful biography," declares the publisher, "Supreme Glamour charts the glittering story of Motown's most successful act and original pop fashionistas." Wilson revisits the story of the Supremes with the help of her friend, Mark Bego, who undertook a similar task for Martha Reeves' autobiography, Dancing In The Street.
The narrative of Supreme Glamour is accompanied by rare images and illustrated ephemera, much of it taken from Wilson's private collection. Thirty-five of the Supremes' most eye-catching outfits, reassembled and photographed on the Grammy Museum stage, are featured. So are contemporary photos of the trio wearing the clothes, plus detailed information about their design, fabric and embellishments. The book, which has a preface by Whoopi Goldberg, has been some time in the making. Of course, you can't hurry love.
How much love will underpin Hitmaker is a different matter. Moreover, don't expect to see this documentary during the Motown 60 celebrations: its production has only begun recently. The project is about onetime Motown employee Joe Isgro, who, after leaving the firm, advanced to become one of the most powerful figures in the music industry. This was in his capacity as an independent record promoter, servicing radio stations during the 1980s on behalf of labels large and small.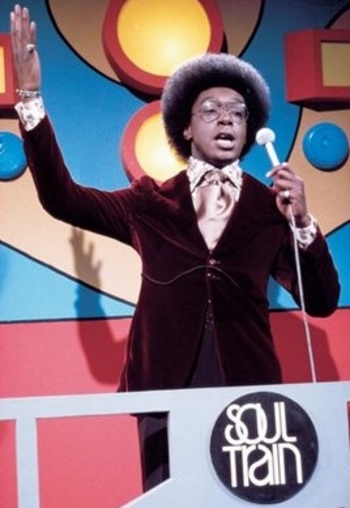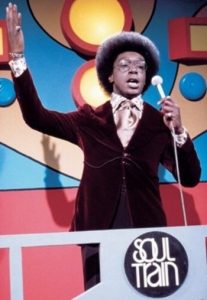 Towards the end of that decade, Isgro was prosecuted for payola and racketeering, but the case was eventually dismissed because of "outrageous government misconduct." He formed the Private I label, signing such artists as Rick James, Bonnie Pointer and LaToya Jackson, and expanded into the film business. Among his movie productions: Hoffa, starring Jack Nicholson and Danny DeVito.
As Motown's national director of pop promotion, Isgro was the subject of a Billboard profile in 1977. If a Top 40 station was playing 35 records, he was quoted as saying, "I'm dealing with only eight records – those that might be by black artists on their playlist." His approach was to employ regional promotion staffers in New York, Philadelphia, Atlanta, Los Angeles and Chicago. "As opposed to armies of promotion men and women, we decided to have a special forces unit, just like I was in Vietnam, whose expertise lies in crossing over black product." Isgro added, "They're the Motown 'Special Forces.' We fix bayonets and go into the trenches."
Years later, when he was under fire for his independent promotion practices – with or without bayonets – I interviewed Joe Isgro for Radio & Records. My abiding memory is that he was cool, calm and collected at the start, but became resentful, loud and angry as we proceeded. By the end, expletives were flying, both about the federal prosecutors pursuing him and the record companies dropping him.
Perhaps it's no surprise that one of the tracks on Rick James' album for Private I was called "Somebody's Watching You." Then again, I'll write anything to avoid the "a" word…
Music Notes: There's no shortage of the temptin' Temptations on digital services, but the two Smokey tracks ("Be Careful What You Wish For," "Really Gonna Miss You") heard on the soundtrack CD of the 1998 TV miniseries about the group don't seem to be in circulation. Neither does Rick James' Urban Rapsody album.
Book Notes: The autobiographies by Mary Wilson (1986) and Otis Williams (1988) shouldn't be hard to find, and the same applies to Nelson George's The Hippest Trip in America (2014) about Soul Train. Joe Isgro makes an appearance or two in Fred Dannen's Hit Men (1991).