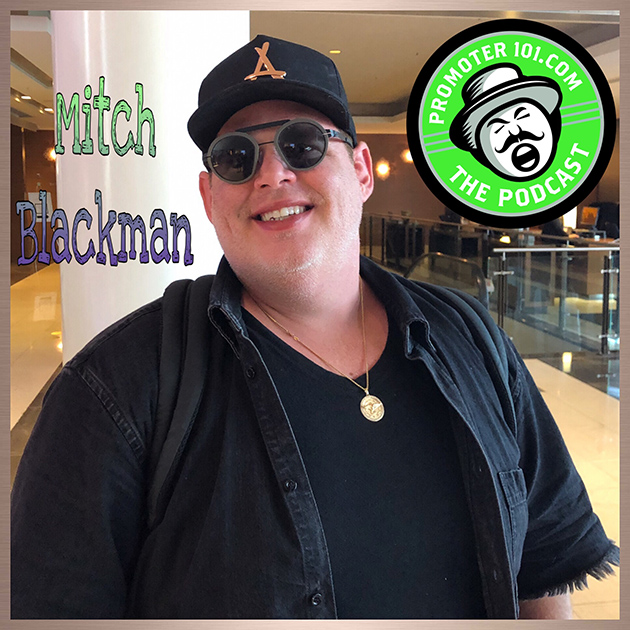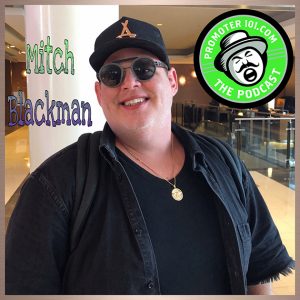 Now on The Promoter 101 Podcast features ICM Partners' Mitch Blackman shares his views on the business and being friends with his clients Kamasi Washington to Blackbear.
Danny Wimmer Presents Executive Vice President & Talent Buyer Gary Spivack Turns The Tables on Steiny.
Hosted By: Emporium Presents' Dan Steinberg + Special Guest Co-Host Access Event Solutions' Seth Sheck.
Direct Link:  https://is.gd/7Mq6k5
To Donate to MusiCares and Get a Promoter 101 T-Shirt or Hoodie: http://www.promoter101.net/merch
Email Dan + Luke: steiny@promoter101.net
Spotify: https://is.gd/T5SPEC
Tweet the Guys: https://twitter.com/Promoters101
Tweet Dan: https://twitter.com/TheJew
Tweet Luke: https://twitter.com/wlukepierce
Follow us on iHeartRadio: https://www.iheart.com/podcast/promoter101-29260148/
Follow us on Instagram: https://www.instagram.com/steinypromoter101/
Facebook: https://www.facebook.com/promoter101
Soundcloud: https://soundcloud.com/promoter101
Website: http://www.promoter101.net/
iTunes: https://itunes.apple.com/us/podcast/promoter101/id1163910658?mt=2
Google Music: https://is.gd/onEmSt
Stitcher: http://www.stitcher.com/podcast/promoter101?refid=stpr
Tumbler: http://promoter101.tumblr.com/
Spreaker: https://www.spreaker.com/user/promoter101
YouTube: https://www.youtube.com/promoter101
LinkedIn: https://www.linkedin.com/company/promoter101