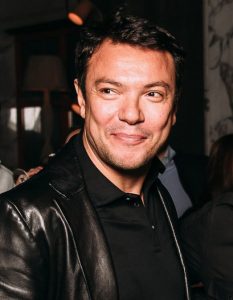 MUNICH, Germany (CelebrityAccess) — German ticketing and live events company CTS Eventim announced it has expanded into the Russian concert market with the acquisition of a controlling interest in Russian tour and concert promoter Talent Concert International (TCI).
Founded in 1995 by Ed Ratnikov, TCI has gone on to become one of the leading tour promoters in Russia, stage tours by international artists such as Blur, Nick Cave, Deep Purple, Kraftwerk, Limp Bizkit, Motörhead, Rihanna, the Scorpions, and Robbie Williams
Following the acquisition, Ratnikov, the company's current president, and finance director Nikolay Sinitsyn will continue to serve in senior roles at TCI, and hold the remaining minority stake in the company.
The financial terms of the acquisition were not disclosed.
"TCI complements our portfolio perfectly. The Russian market is very important to a growing number of internationally popular artists – and few companies bring as many acts from abroad to Russia as TCI. I am sure that our new colleagues will greatly enrich the work of our Eventim Live network of promoters," said CTS Eventim CEO Klaus-Peter Schulenberg.
"CTS Eventim is the best possible partner for continuing TCI's growth story long-term. Becoming part of a global player opens up additional opportunities for us and the entire Russian market. And last but not least, it is a great honor for us to join the EVENTIM LIVE network of promoters. We look forward to expanding our new partner's portfolio with exciting shows, and its geographic reach all the way to the Pacific," added Ratnikov.
The addition of TCI brings Eventim Live's promoter network up to 28 promoters across Europe, who together organize more than 30 festivals and some 5,000 live events each year.