LOS ANGELES (CelebrityAccess) – Primus will perform an intimate benefit concert at The Belasco on April 17 in support of close friend, film director, screenwriter, and animator, Jimmy Haward (Horton Hears a Who, Jonah Hex), who is currently battling cancer.
The show will feature Danny Carey and Justin Chancellor of Tool and other surprise guests, raising funds for Hayward and his family as he continues to undergo treatments for this invasive disease.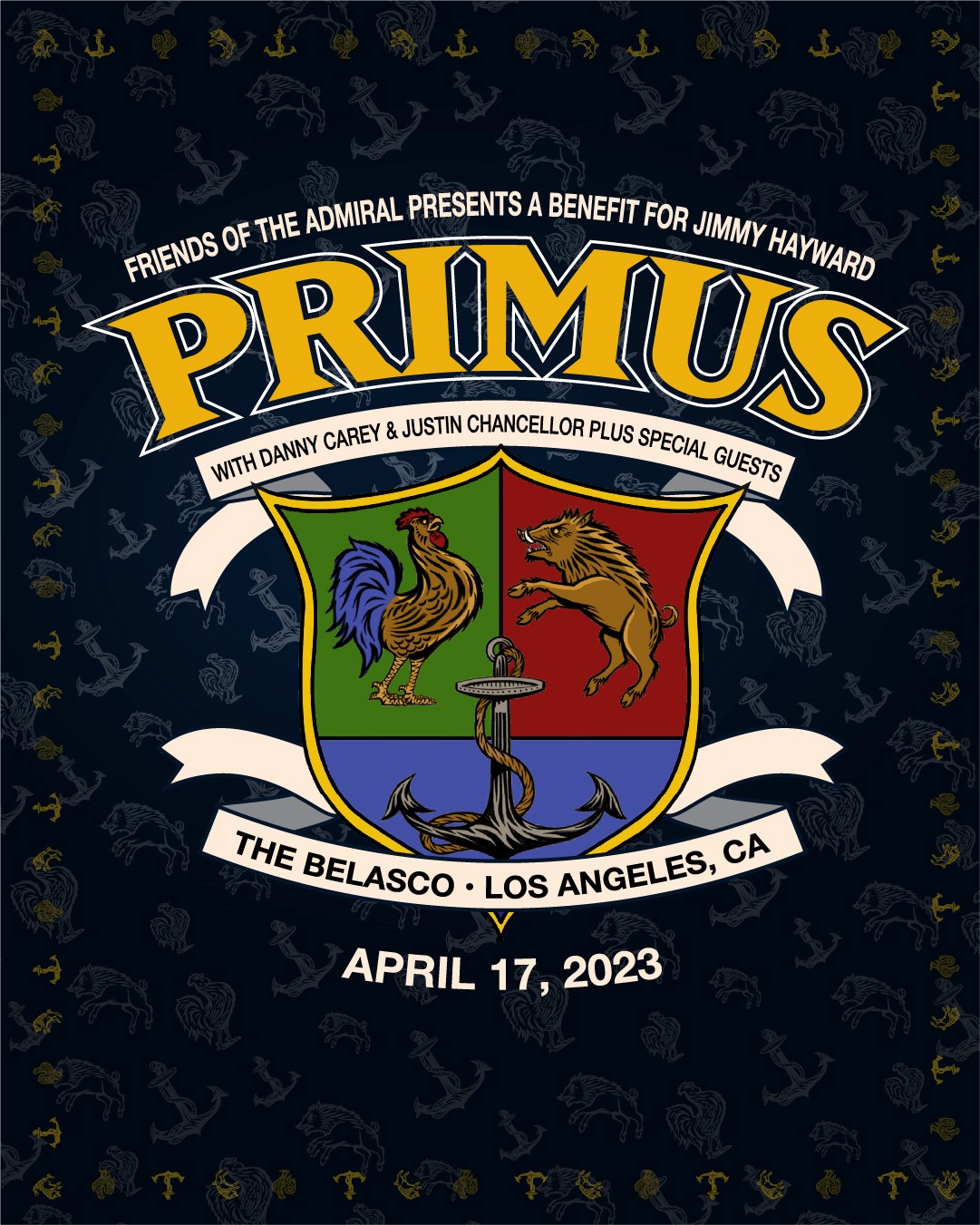 "Every now and again, cancer steps into our world and pulverizes the lives of people that are dear to us," said Primus lead vocalist and bass player Les Claypool. "Such a thing happened a while back with our good friend Jimmy Hayward. Over the past couple of years, Jimmy has undergone many major surgeries to remove and reconstruct major damage from cancer that invaded his bones. Yet, with a wife and two very young children at hand, Jimmy has shown incredible courage and tenacity in an unbelievably challenging time.
"It is at this time that we in Primus and some of Jimmy's good friends in the music/entertainment world have decided to give a 'brother a hand' and do a live performance in his honor and for the benefit of his family," Claypool continues. "Please come down and witness a one-time collaborative music event in celebration of our good friend."
Tickets for the benefit show go on sale today (March 24) at 10 am PST via primusville.com.
Claypool is currently set to embark on a massive 41-date Summer of Green tour with the Fearless Flying Frog Brigade, marking the band's first appearances together in two decades.