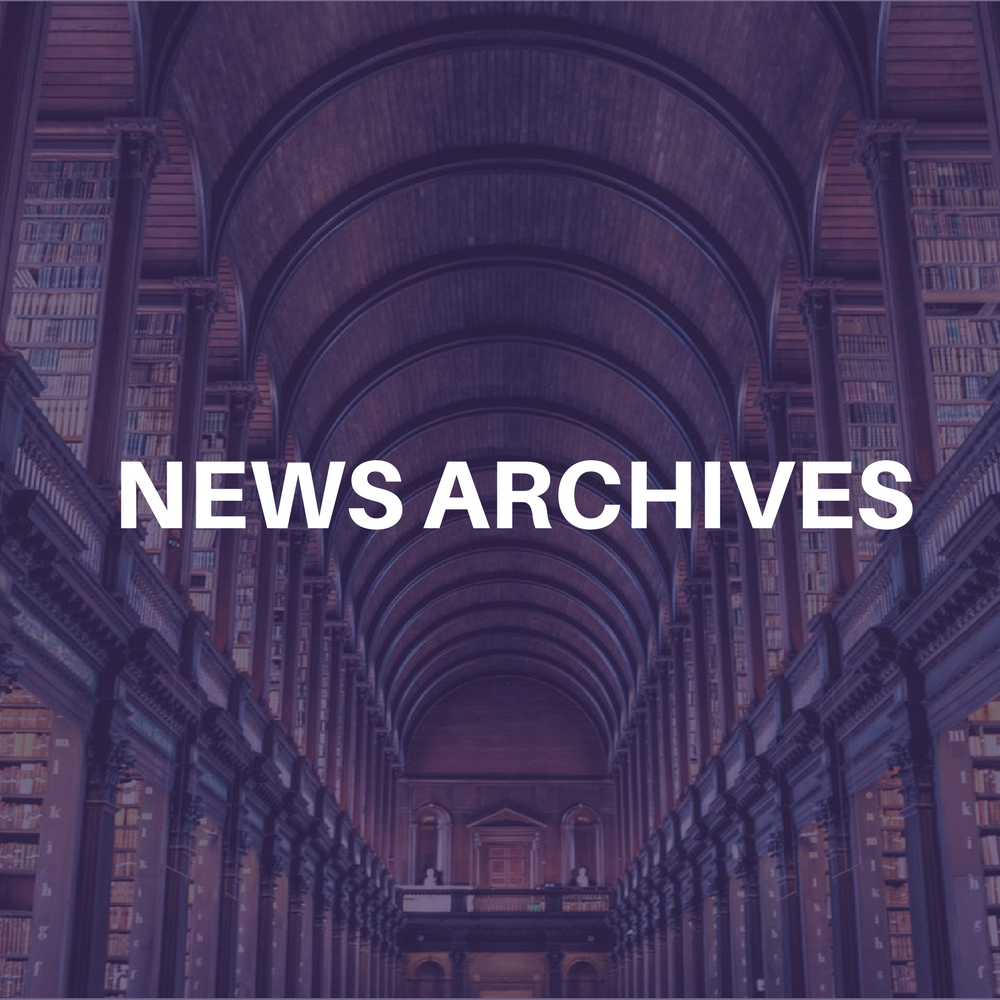 (CelebrityAccess News Service) – Seth Hurwitz and Rich Heinecke, principal partners in I.M.P., Inc. and owners of the renowned 9:30 Club in Washington, DC, announced the signing of an exclusive contract to book and operate the legendary Merriweather Post Pavilion in Columbia, Maryland commencing with the 2004 season.
"It's one of the all-time great venues," says Hurwitz, who attended many concerts there while growing up in suburban Maryland. "We can't wait to give it the attention it deserves."
Hurwitz and Heinecke have promoted concerts in the Washington, and Baltimore area since 1980. They bought the original 9:30 Club in 1986, and moved it to it's current location in 1996. The club has won many prestigious awards throughout the years, and Hurwitz has been honored with receiving numerous awards, as well as Independent Promoter of the Year.
I.M.P. is one of the industry's leading independent promoters, presenting events that run the gamut from the 1200 seat Lincoln Theatre in Washington DC to the 80,000 seat Ravens Stadium in Baltimore, MD and everything in between.
"We hope to bring to Merriweather the same sort of relationships with the audience, and the acts, that we have cultivated at 9:30," states Hurwitz. "The bottom line is that we want it to be the music fan's favorite place to see a concert outside of the Club."
Merriweather Post Pavilion was previously run by Clear Channel Entertainment. –by CelebrityAccess Staff Writers
Famous Gilley's Honky-Tonk Reopens, Dallas Style
DALLAS (AP) — The paved parking lot, polished decor and high-speed Internet access ports along the dance floor seem more urban than cowboy.
But the mechanical bull tells visitors they're in the new version of Gilley's, the rowdy honky-tonk made famous by John Travolta's 1980 movie "Urban Cowboy" _ the saloon that made country cool.
"People have never forgotten about Gilley's," said Doug Keller, the new club's general manager. "They've got a memory, they've got a story and it all goes back to one thing _ having a good time."
The movie, starring Debra Winger and a young Travolta fresh from "Saturday Night Fever" success, popularized pearl snaps on shirts, longneck beers and the steel guitar.
"Suddenly, the whole nation was interested in all things country," said Jay Orr, senior director of museum programs with the Country Music Hall of Fame. "It became chic to live the country lifestyle, to like country music."
But folks pining for beer joint brawls and the smoky concrete prairie depicted in the movie won't find them at the new Gilley's.
"The other one was just a big metal shed. If you weren't dirty when you got there, you were dirty by the time you got to the front door because of the mud holes in the parking lot," said David Coggins, 44, who brought his wife to a preview opening of the new club. "When you say ambiance, for that place, it was just mold and mildew from spilled beers."
No more. "We're going to try and keep it clean and nice and keep the fights and everything down," said Mickey Gilley, the club's piano-pounding, country-singing namesake.
In an Urban Cowboy-themed performance on Friday, Gilley was to share the stage with singer Johnny Lee, whose velvet voice crooned the song that the film's Bud and Sissy fell in love to: "Lookin' for Love."
Gilley lives in outside Houston in Pasadena, site of the original club, which the film turned into an overnight tourist draw. It shut down in 1989 after Gilley and partner Sherwood Cryer feuded over how to run the place. A fire gutted it soon after and Gilley sold the naming rights to Dallas-based developer Matthews Southwest.
The classier, albeit smaller Gilley's features a 10,000 square-foot walnut dance floor, state-of-the-art acoustics and a musical lineup that includes the Dallas Jazz Legends Festival, homegrown hip-hop star Erykah Badu and a house band that can belt out George Strait and the Beach Boys in the same breath.
The club also has tentatively booked blues legend Bo Diddley, Prince protege Morris Day and a couple of Tejano acts.
"Our roots are definitely about country but we're not just country," said Keller.
"Urban Cowboy" was inspired by an article Aaron Latham wrote for Esquire magazine in 1978, "The Ballad of the Urban Cowboy: America's Search for True Grit." Through the lives of a couple of Gilley's regulars, Latham told of the story of Houston petrochemical plant workers who escaped their boring realities by donning costumes of the cowboy and sliding into a western bar where they could act out a role in one of America's most enduring myths.
The new Gilley's, in the renovated warehouse near downtown Dallas, will host conventions by day _ hence the Internet access. But the mechanical bull promises to keep the cowboy myth alive by night.
It's not the original black leather bull from the movie. The new one, Titan, has a head and horns while the old one was headless. It costs $5 to ride instead of $2. There's an air cushion to catch riders who are bucked off, instead of spring mattresses.
Carole DeWolf, a 51-year-old Colorado nurse in Dallas for training, headed straight for the mechanical beast one night last week.
"I'm into bull riding," said DeWolf, who had never been on one before. "I like cowboys. I'm fascinated by how they can stay on."
She signed the mandatory "ride at your own risk" legal release.
The petite woman padded her hand with an embroidered handkerchief, mounted the bull, gripped the leather strap and waved her leather hat wildly in the air as the bucking began.
When the ride was done, she hopped onto the air cushion and had only one complaint:
"It was so short."
Global Spectrum to Manage Citizens Bank Park
(CelebrityAccess News Service) – The Philadelphia Phillies have selected Global Spectrum, a subsidiary of Philadelphia-based Comcast-Spectacor, to manage the operational aspects of the new Citizens Bank Park. The park is slated to open on April 12, when the Phillies begin their 2004 season.
"We are very excited to be working with the Philadelphia Phillies and their new ballpark," said Comcast-Spectacor Ventures President Peter Luukko. "We want to assist Dave Montgomery and the Phillies make Citizens Bank Park the envy of all Major League Baseball facilities. Our staff is truly committed to working closely with the Phillies."
Global Spectrum will be involved with pre-opening phases of managing Citizens Bank Park, including preparing a pre-opening budget, recruiting and hiring of building services staff for Citizens Bank Park, assisting in the procurement of furniture, fixtures and equipment, and securing and finalizing operations of subcontractors. Global Spectrum will also establish and implement financial and accounting programs and procedures, as well as help prepare Citizens Bank Park for its opening.
Upon opening, Global Spectrum will handle the day-to-day operational management of Citizens Bank Park, including maintenance, contracted services, mechanical, electrical, plumbing, repairs, cleaning, staffing and other operations.
"We are very pleased to team with Global Spectrum to help us manage Citizens Bank Park as we begin to play baseball in this spectacular new ballpark," said David Montgomery, Phillies general partner and president. "We want to get off to a great start and believe that an experienced, first-class facility management team will help us to do that."
"We selected Global Spectrum from a number of very impressive proposals from first-rate facility management companies who were interested in working with us," added Mike Stiles, Phillies vice president for operations and administration. "The Phillies look forward to working with Global Spectrum to assure that the fans' enjoyment of Phillies baseball in Citizens Bank Park is second to none."
Global Spectrum provides public assembly facility management for more than 35 facilities throughout the United States and Canada, including both the Wachovia Center and Wachovia Spectrum.–Bob Grossweiner and Jane Cohen
Carolina Center To Be Named Colonial Center
(CelebrityAccess News Service) – The University of South Carolina and Colonial Life & Accident Insurance Company of Columbia have agreed to a naming rights sponsorship for USC's 18,000-seat basketball arena. USC's arena, which opened in November, 2002, will now bear the name The Colonial Center. The announcement came Tuesday afternoon at a press conference at Colonial's headquarters in Columbia.
The naming rights agreement is a 12-year, $5.5 million pact. The agreement also includes exterior and interior signage at the arena, in addition to promotional packages with the Gamecock athletics program that will be available for Colonial.
Since its opening less than a year ago, The Colonial Center has quickly emerged as one of the finest sports and entertainment arenas in the Southeast. After the first quarter of 2003, The Colonial Center ranked 16th worldwide in concert ticket sales. Serving as the home for Gamecock men's and women's basketball, The Colonial Center has already established state attendance records in basketball, indoor concerts and motor sports in its first year of existence. In year one, such major acts as Bruce Springsteen, Jimmy Buffett, Elton John & Billy Joel, Kenny Chesney, The Eagles and LL Cool J have appeared at The Colonial Center. In addition, nearly every major touring show in North America has been showcased at The Colonial Center, including Sesame Street Live, Disney On Ice, professional wrestling and the circus. The Colonial Center has provided Columbia and the Midlands community with a class A brand of sports and entertainment unlike ever before featured in the state of South Carolina.
"I am delighted that Carolina and Colonial have signed this agreement, which signifies a partnership between two very visible entities in the Midlands and the state," said Dr. Andrew Sorensen, USC President. "Having Colonial's name on our new arena and being associated with such a highly respected and widely recognized corporation is indeed an honor. With its growing reputation as a venue for major sporting events and concerts that draw thousands of people, the arena will provide Colonial with increased visibility before all kinds of audiences."
The $65 million facility, which was funded in large part by the Athletics Department, is the largest building ever constructed at USC, with more than 330,000 square feet. The Colonial Center is the 10th largest on campus basketball arena in the country.
"The University of South Carolina Athletics Department is pleased to announce the culmination of a vision in the naming of Carolina's arena as The Colonial Center," said Dr. Mike McGee, USC Director of Athletics. "The commitment made by Colonial as the naming rights partner reinforces the facility's growing presence as a leader among entertainment and sports venues in the South. As we announce this partnership with Colonial, we want to also express our great appreciation for all those who have provided the support that has made this building possible."
"The Colonial Center represents a major commitment by Colonial to our community," said Jean Duke, Colonial's President and Chief Financial Officer. "We recognize the importance of this tremendous facility as an athletic and cultural venue for people across the state — in less than a year, the center has emerged as one of the top sports and entertainment venues in the nation. Colonial has been a sponsor of the new arena since it first opened. Now we're building on that partnership by taking a major step forward. The Colonial Center offers us a unique opportunity to help build brand recognition throughout the state and beyond." –by CelebrityAccess Staff Writers
Welk-Sullivan to Expand in Branson
(CelebrityAccess News Service) – A new alliance will unite the Welk Resort Group and SullivanShows in a venture designed to bring a diverse array of new shows to Branson, MO. Effective January 1, Welk-Sullivan Productions will
begin to operate, manage and market the Welk Resort Theatre in Branson.
"We are very pleased to join with Joe Sullivan in this new venture," said Larry Welk, president of Welk Resort Group. "I don't believe anyone has a better knowledge of the Branson market than Joe and we feel that together we can bring an exciting array of shows to the Welk Resort Theatre."
Joe Sullivan, president of The Sullivan Company, will be responsible for booking acts, managing theater operations, production, entertainment/theater sales and marketing, budgeting and staffing. SullivanShows operations will move to the Welk Resort Theatre at the end of the 2003 season. Staff from SullivanShows and Welk Resort Theatre will be combined.
"We are very excited about the opportunity to present shows all year long at the Welk Resort Theatre," Sullivan said. "When we brought The Moody Blues to the venue earlier this year, we recognized that fans love the up-close and personal experience this intimate theater affords. When the concert was over, they loved the fact that there was live music available for another two hours in the Stage Door Lounge, just off the theater lobby. Many of them stayed on the property at the Welk Resort Hotel, so it was much more than a concert for them, it was a complete entertainment experience. Our plan is to offer a repeat of this experience, with a variety of artists, many times in the years to come. A complete talent lineup for 2004 will be announced in the next few weeks."
SullivanShows is presenting Larry Gatlin & The Gatlin Brothers in their third season in Branson. The Gatlin's 2003 schedule at The Will Rogers Theater runs through December 13. The final limited engagement event for SullivanShows in 2003 is The Elvis Presley Story starring Ronnie McDowell, The Jordanaires, Scotty Moore and D.J. Fontana at The Will Rogers Theater on Oct. 31 and Nov. 1. Other limited engagements presented this year by SullivanShows include Rick Springfield, The 5th Dimension, Billy Ray Cyrus and artists for the SummerFest '03 Concerts on the Landing including Foreigner lead singer Lou Gramm, Christopher Cross, Gary Lewis &The Playboys and other '60s &'70s artists.
SullivanShows has also produced the BransonFest "Big Shows" since 1993. BransonFest kicks off the spring season in Branson, showcasing Branson entertainment, attractions, arts, outdoor adventure and cuisine. BransonFest 2004 is set for April 6 – 10 at the Welk Resort.
Larry Welk opened the Welk Champagne Theatre and Resort in 1994. The 2,245-seat theater near Table Rock Lake has been home to The Lawrence Welk Show since 1994. This year the theater was renamed The Welk Resort Theatre. The destination resort complex includes a 160-room hotel, the Stage Door Restaurant & Lounge, a miniature golf course, swimming pool, game room and other family-friendly amenities. The Welk Resort Group will continue to operate the hotel and restaurant. Welk-Sullivan Productions will operate the theater, concessions and gift shop.–Bob Grossweiner and Jane Cohen
Wynton Marsalis to Lead 1st Jazz Complex
NEW YORK (AP) — Jazz at Lincoln Center will move next fall into its new home, the world's first arts complex devoted to jazz.
Wynton Marsalis, who will head the complex, said that for the first time "acoustics in a hall were designed for the sound of our music."
"In classical music halls, we have to play very softly for jazz to resonate," the Grammy- and Pulitzer Prize-winning trumpeter told The Associated Press Thursday. "And it still comes out muddy."
On Oct. 18, 2004, Marsalis will help inaugurate the $128 million arts complex — the Frederick P. Rose Hall — which is under construction at Manhattan's Columbus Circle.
A half-dozen blocks below Lincoln Center for the Performing Arts, it's part of the $1.7 billion twin-tower complex that will house the Time Warner headquarters, office space, a hotel, condominiums, a garage and shopping mall.
The sound spaces will include the Rose Theater, with about 1,150 seats; The Allen Room, whose 300 to 600 seats (depending on its flexible configuration) look out at Central Park through a mammoth glass window; and Dizzy's Club Coca-Cola, a 140-seat space.
The first nights after the opening "will be a celebration of jazz featuring the greatest musicians, playing a wide range of music," Marsalis, the artistic director of Jazz at Lincoln Center, said in a telephone interview from Topeka, Kan., where he was performing.
The complex also will serve as a venue where jazz encounters other art forms, creating new dances with artists such as choreographer Twyla Tharp or recording soundtracks for movies or even fusing jazz with classical forms.
"We also want to work with other cultures, like a show with a tango band or a big band from Moscow, or flamenco and African music," he said.
——
On the Net:
http://www.jazzatlincolncenter.org