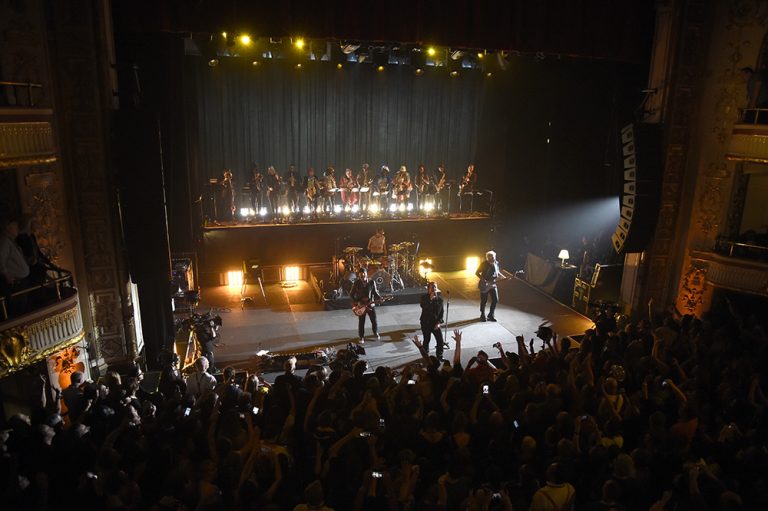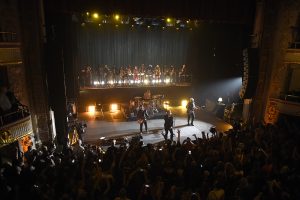 NEW YORK (CelebrityAccess) — As U2 played a special performance at the Apollo Theater in New York Monday, frontman Bono took the time to dedicate the song Stuck in a Moment You Can't Get Out Of." to chef/writer Anthony Bourdain.
The Grammy-winning song is about suicide and inspired by the passing of INXS frontman Michael Hutchence who died of an apparent suicide.
Bono spoke of losing a "lot of inspiring, useful people" over the past few years "who gave up on their own life," according to the Associated Press.
"And now this great storyteller, who I'm sure has stories he couldn't tell us. So for Anthony Bourdain, and his friends and family this is a song inspired by a great, great, great friend of ours. His name is Michael Hutchence,"
The band was on a break from its Experience and Innocence arena tour to play a one-night, invite-only show at Harlem's Apollo Theater for Sirius XM subscribers.
The show, sponsored by SiriusXM and exclusive to the satellite broadcaster's subscribers,  included guests John McEnroe, Jon Bon Jovi, "Little Steven" Van Zandt, and New England Patriots owner Robert Kraft.