BROOKINGS, S.D. (CelebrityAccess) The South Dakota State University in Brookings debuted a $49 million upgrade to its newly named Oscar Larson Performing Arts Center April 10 with a performance of "Chicago."
The PAC, located on campus, grew from 60,000 to 150,000 square feet and is in the middle of its reopening celebration. The expansion includes renovations of existing space, and a new recital hall and proscenium theatre.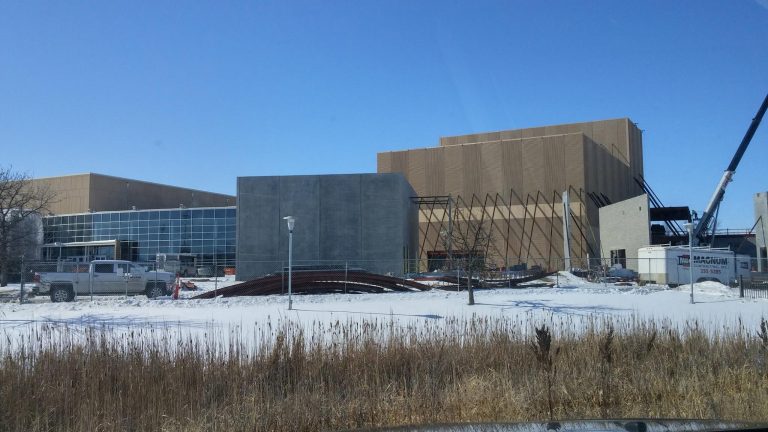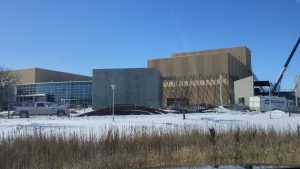 "To go from Doner Auditorium, which to be perfectly honest, had outlived its worth in the 1940s, to a state-of-the-art facility like we've built, is a game changer for our region," David Reynolds, director of the SDSU School of Performing Arts, told the Argus-Leader. "It truly is."
The expanded facility will become an "anchor performing arts destination in Eastern South Dakota," added Jim Speirs, executive director of Arts South Dakota.
"The new PAC is bound to bring audiences from far and wide," Speirs said. "Investing in a new state-of-art performing arts center is a sound investment for the community of Brookings."
The opening celebration includes performances by Black Mambazo and Postmodern Jukebox.
The proscenium theatre seats 850 and the recital hall seats 125. Larson Concert Hall seats 1,000. It does not have curtains or other features so it isn't designed for theater productions.
"Essentially, the Performing Arts Center puts Brookings 'on the map' in terms of top-rated touring ensembles," Speirs said. "We have an acoustical engineer who was part of this process, so every space where music can be made or studied or reproduced, or theatrical space, has been designed acoustically to make it as state of the art as any space that is being built in the United States right now."