NAPA, Calif. (CelebrityAccess) There are plenty of great VIP experiences out there in the festival space – just look at the current Coachella lifestyle filled with swimming pools and Kylie Jenners. Yet, one of the first festivals to raise the bar was BottleRock in Napa, Calif., which is about to take off again May 24-26 with acts like Imagine Dragons and Neil Young. The festival, which had a rocky start, was purchased by three people who had zero experience in festivals but had a tremendous background in areas like customer service. 
There are several levels of VIP experience at BottleRock, including intimate concerts and bungalows with dedicated bartenders. We caught up with one of the three members of production company Latitude 38, Justin Dragoo, to see what may be new or expanded in the way of VIP services and to explain, again, the traditional VIP experience of the festival.
How do you stand with VIP. Are you still ahead of the curve?
When we started out, there were a couple of things that guided us, for sure. For one, our festival is based in Napa Valley so when people come to Napa Valley there is a certain set of expectations of quality that they'll find when they get here. With that as a backdrop, it meant we really had to raise the bar on what would be a typical concert experience.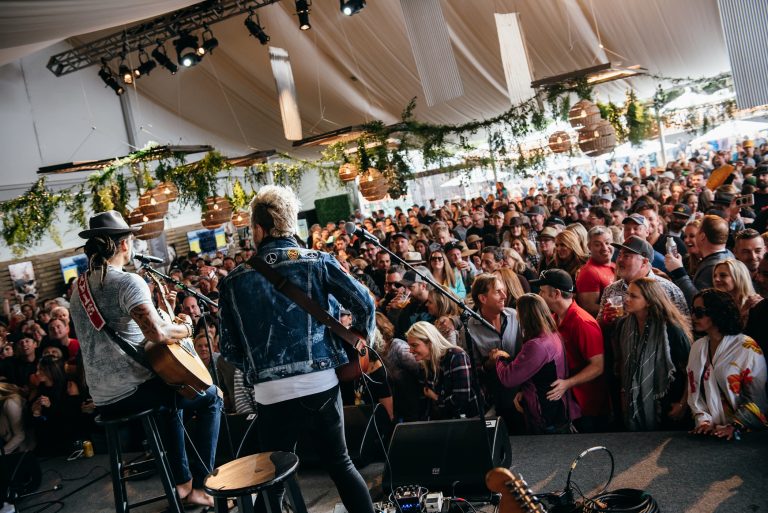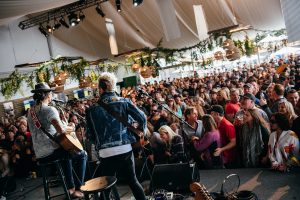 The second thing was that Dave, Jason and I, we started this out with our own perspective, saying, hey, if we were going to attempt a festival what would we want, if I"m a customer? And that's where our journey began. Even though it sounds obvious we began to design a festival through the customer's eyes at just about every turn.
That may seem intuitive but most people don't do that, believe it or not. They're designing it based on just the venue that they're given or perhaps what the stage is and what the artists were expecting. And, in the end, the customer is paying the bills. So, you really want to focus, in the long term, on what the premium customer is looking for and, hopefully, that is what will build your loyalty for years to come.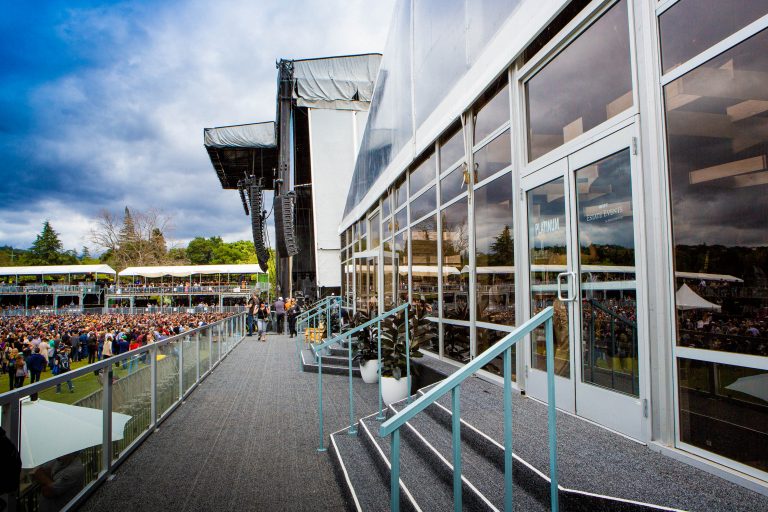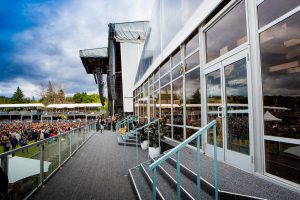 From our perspective, we said, hey, there's a VIP ticket and it offers certain amenities. It's the minimum requirements to be considered VIP, at least in our view, to get your people close access to the artists. That's really why they're there. You need to make the environment comfortable. You need to offer people the type of food and drink options that they'd find in a luxury hotel, not a typical concert venue.
You need to offer something that's clean, that's safe and that there is space to sit down and relax and enjoy the time with friends. All of that seems intuitive but it's typically not available or at least it hadn't been when we entered the business.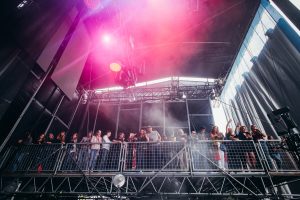 After creating that base package and what we like to think is a new version of a base VIP experience, we started building up from there.
If you wanted even more space, and more privacy and a different level of food and beverage options and such, you could end up choosing what we call the Sky Deck or the Platinum Lounge, or the suites if you wanted your own private space for a group. We started creating those other experiences based on customer feedback.
We looked at it very much like we weren't in the concert business but like we were in the hospitality business, with the same amenities as in a fine hotel.
We tried to design it from the viewpoint of the customer.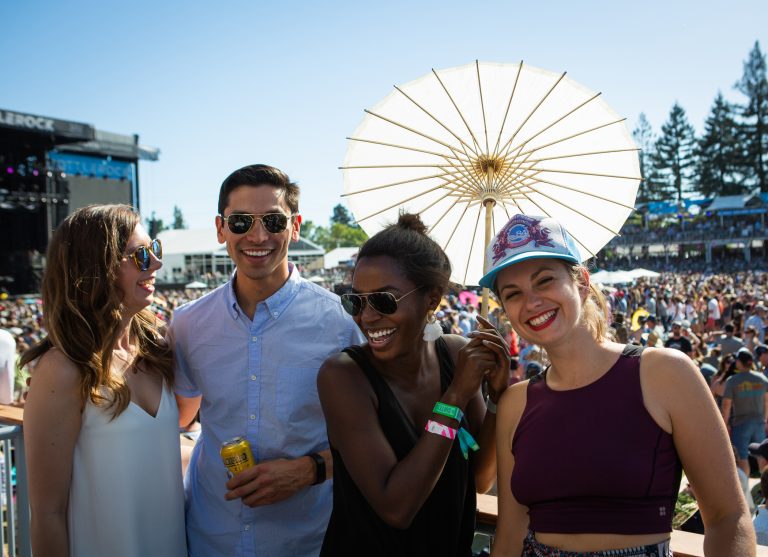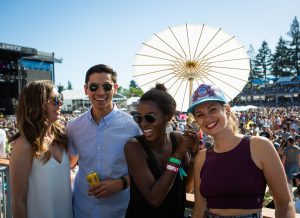 What's new or different?
We initially started with just Platinum and with VIP, and then the Platinum ticket was very exclusive and very expensive. And people were asking for a middle layer in-between, and that's why we created the Sky Deck. The Sky Deck gives you more room and an elevated viewing platform on top of the VIP world. It is also an all-inclusive premium bar for the day. So that was something we created and there was a big market for that ticket type, which made it sell out instantly.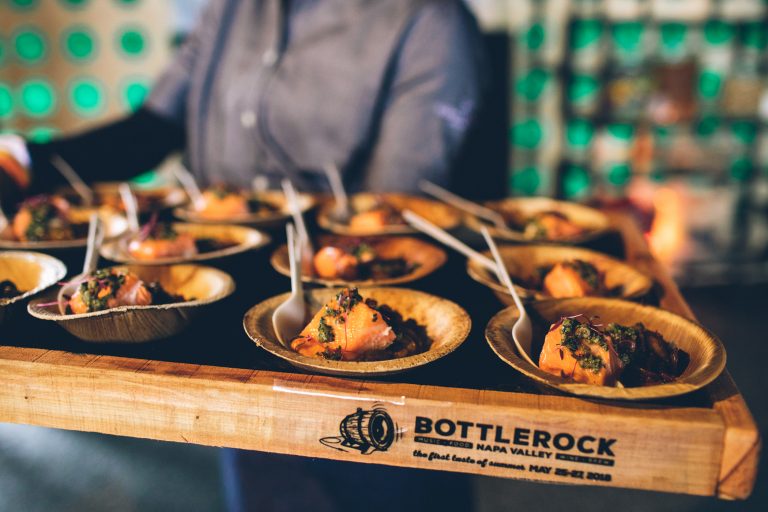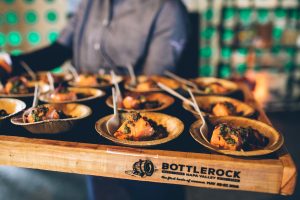 Then the Suites Program was something we tried as a pilot program in 2015 and it grew from eight suites to a total of 90 private suites over the three-day period. We do about 30 to 32 suites per day. So that is also something that grew just based on "We'll build it and we'll see if they will come."
We created an environment where people can create a space where they can entertain their friends or corporate partner. We had obviously seen the Suites Program in the arena world, whether it's NBA or otherwise, but we wanted to create a suites experience that is all-inclusive so that people didn't feel nickel and dimed but also had great access to the stage. We didn't want them to be far from center court. We wanted them to just get their own private suites. We reconfigured our mainstage to give all these VIP experiences their proper access and place and, at the same time, the general admission customer didn't feel like they were making any sacrifices.
This may seem like a small thing but once I noticed an employee whose only job was to stand near a bump and make sure nobody tripped. 
Part of that comes from the fact that we looked at hiring people who were from the hospitality industry, just as much as we looked to hire people who were from the music industry. So what you get there is a different level of awareness about what the customer is looking for and how to manage crowd control. And how important it is to have things clean. And how important it is to have the right décor as if you were walking into a fine resort. You have certain expectations about how safe it is, and how clean.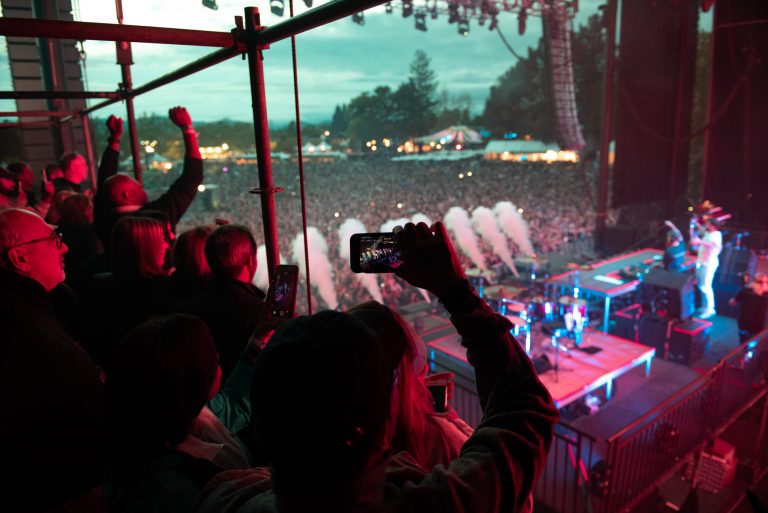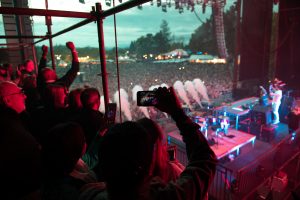 We really try our best even though this is a much larger scale than any hotel, but to carry some of those same principals to the staff to make sure they're thinking that they are one of the customers and not just on the job for the day.
These are people who are thinking, hey, how do we make this guest experience great? We've been lucky enough that all of the tickets have sold rather quickly. What we tell the staff is that you basically have this three-day experience and what you're doing during those three days, with the tickets already sold, is to gain the customer's trust so that they'll buy a ticket the following year.
It's maintaining customer loyalty.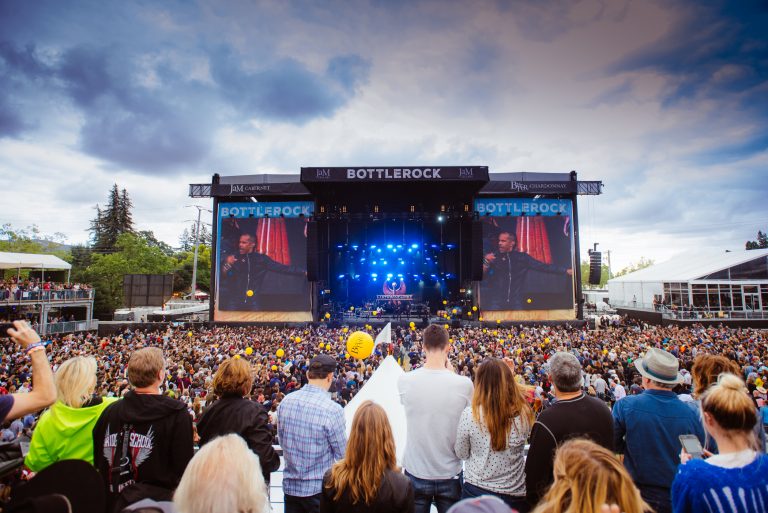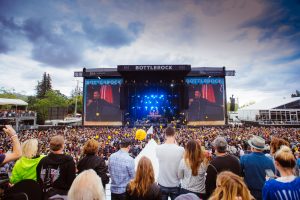 Have you seen others following your lead?
I guess imitation is a form of flattery so we've seen a lot of other festivals up their game in the VIP world, like pretty distinctly over the last few years. Oh, that's interesting! But we don't want to view it as competition, or they copied something. We actually think it's OK. We aren't protectionists. If we can end up raising the bar for everyone, on what the guest experience is on a festival, that would be a huge compliment. We hope everyone thrives.