BERLIN, DE – (VIP-Booking) – Anschutz Helps, a charitable organization established by the Anschutz Entertainment Group (AEG) more than ten years ago, has supported various charitable institutions in the vicinity of the Mercedes-Benz Arena.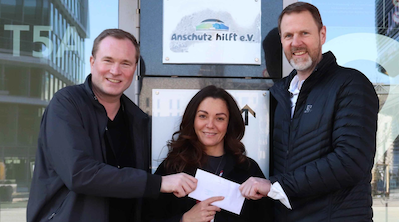 Over the years, the association has donated over half a million euros to charitable projects and organizations in the surrounding neighborhood, offering prompt and direct assistance to needy individuals. The organization has also extended its support beyond the local district, providing donations and material resources in connection with the Ukraine war.
A significant factor in generating donations for Anschutz Helps is implementing the "No ticket without a donation" principle. For every event held at the Mercedes-Benz Arena and the Verti Music Hall, a portion of tickets is allocated for inviting partners and friends. However, to reflect the true value of these tickets, Anschutz Helps ensures that an appropriate donation accompanies each ticket.
Ole Hertel, the Managing Director of AEG Operations in Berlin, explains, "Over the years, the club has increasingly adhered to this principle and consistently adjusted the minimum donations to align with the actual value of the tickets. This way, every event at the Mercedes-Benz Arena and the Verti Music Hall becomes a small-scale fundraiser for charitable purposes."
The donations facilitated by Anschutz Helps directly benefit selected organizations in the immediate vicinity of the Mercedes-Benz Arena. These organizations include the station mission at Berlin Ostbahnhof, CABUWAZI Friedrichshain, Die Arche in Friedrichshain, Drop In eV, GeBeWo – Soziale Diensten – Berlin GmbH with the medical and dental practice for the homeless on Stralauer Platz, Give Something Back To Berlin, Kreuzberg helps, KulturLeben Berlin, the Lambda Berlin Brandenburg youth network, the toy car, the donation bridge, and the hip-hop project StreetUniverCity.