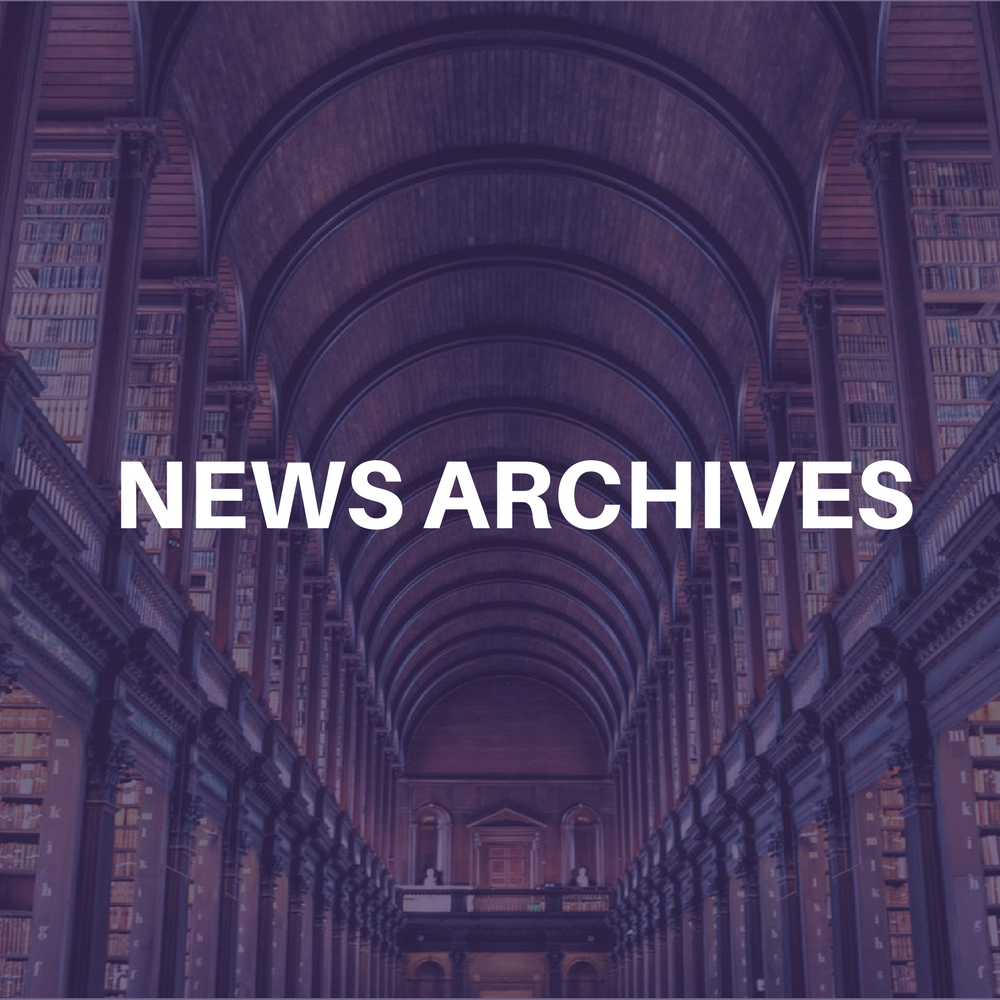 This week In the Hot Seat with Larry LeBlanc: Christie Goodwin, photographer.
Christie Goodwin has a gift.
She can recognize beauty and–as one of the world's top tour photographers–she is often able to capture the inner soul of many of the prominent music artists who step in front of her camera.
Based in London, England, Goodwin is also very, very much old school.
She learned her craft in an era when music photographers shot on the run with basic single reflex cameras with only two settings, on and off.
In a time when photographers travelled with bags of film, and spent nights immersed in a darkroom with only creativity and the smell of film developer keeping them company.
Goodwin's ability to creatively shoot, and expertly make the best of what is available in a live setting on the turn of a dime has led to such clients as Katy Perry, Taylor Swift, Ed Sheeran, Usher, Joe Bonamassa, Joe Satriani, New Kids On The Block, One Direction and others hiring her as their official tour photographer; and led to her to overseeing shooting assignments with Sir Paul McCartney, Status Quo, Imelda May, Madness, Jackson Browne, James Taylor, Caro Emerald, Mick Hucknall, Gary Numan, among others.
Goodwin's iconic photo of Perry's "Fireworks" moment is probably the most viewed entertainment image of the past year. As well, the main photo on the ads for the World Television premiere of "Katy Perry: The Prismatic World Tour" March 28 is by Goodwin. The recently filmed two-hour concert special will air during the EPIX Free Preview Weekend (March 26-29, 2015).
Represented by Getty Images, Goodwin's photos have graced the pages of Newsweek, Rolling Stone, Billboard, The Guardian, The Times, The Blues Magazine, Classic Rock Magazine, and hundreds of other publications.
As well, Goodwin's iconic photos are regularly exhibited, including the "Taylor Swift: A Photo Experience" event at the O2 in London in 2014.
Goodwin attained a B.A. in Art Photography from the Royal Academy of Fine Arts in Antwerp, Belgium. For most of the 1990s, she was a photographer for several newswire agencies. After being commissioned to shoot a live musical performance in 2005, Goodwin decided to embark on a career as music, and entertainment photographer.
Most everyone today has a smart phone or digital camera, and think they are a professional photographer.
It's true. It is, maybe, not all bad, but sometimes the world is fooling itself, you know. But there you go. It is what it is.
Being a professional photographer is like taking a hobby, and making it into a job.
Well, yes and no, because when I was back in school, I made a choice to study photography because I wanted to be a photographer. But, in my head, I never envisaged doing what I am doing now, of course. In those days, if you studied photography, you ended up either working for a magazine or you ended up in a studio. But that (being a photographer) was my ambition. I knew that it was something that I wanted to do for the rest of my life.
When you are hired for a tour, you are there to capture the overall tour—onstage and offstage. Does anyone tell you what they want in advance?
No. I am very fortunate about that. My clients know me. They just give me carte blanche. "We know that you will get what we don't know. So just go for it." I understand that sometimes that they need a particular shot, and I have to aim for that. But that restricts your creativity because you have to think about a certain shot that you have to get, and you miss all of the rest. And, sometimes they (those other shots) are so much better than what you are aiming for.
I like to go in there with my mind blank. I am just constantly looking, and every time that I see something I think, "ooooh." It's also that I have this thing of chasing beauty. That's my mission. I want to one day—it probably will never happen—but one day I want to have that perfect picture that I can say, "I got you." So I am constantly chasing beauty. I am constantly checking, and looking around. Whenever I see something that is beautiful, that I can see in a coffee table book, I think, "I have to capture that." So when I'm backstage, and everybody is doing their own thing, I'm walking around with a camera. They don't even notice me. I'm like part of the furniture, but I'm constantly taking photos because I am always seeing something that catches my eye, and I will capture that. That is, basically, how I work.
Some artists may be intimated by granting a photographer all access on a tour. You are an outsider. There has to be an element of trust with you, because it's hard for an artist to give up their privacy.
Yeah. I do value, and appreciate that. Like you say, you are invading their privacy. But I think that I am very aware of that as well. I don't like pictures taken of me. So I will always go in with that idea. I'm always very careful, and very protective of the artists. I will never never, never give out a picture where they don't look flattering. That's the day that I die if I ever do that. So they know that because they have seen that with me.
That's when you are hired for a tour. When you are freelancing for a news service or another source does that restriction apply? That's a different relationship.
Yeah, probably, but I am very strict on what I am shooting. For instance, if they are eating, I will not take pictures. There are rules that I have for myself. Things that I will not do. Wherever I go and it doesn't matter how far into a tour we are, when I go into their (an artist's) room, it is because they requested it, and when I go into it, I will ask, "Am I disturbing? Is this a good time?" I am just not bursting in like, "I'm here, and I am doing this." I am also asking, "Is it good that I am shooting that?" I will ask that. I think—I hope—that they are comfortable with me being around. That I am not intruding in their little world.
On a tour you obviously must have a strong relationship with the artist, but the manager, the tour manager. and others must trust you as well.
Well, yes. They are a first point of contact. Everything is translated through the manager or whoever speaks for them at that time. When something is happening or when something special is happening it will always be the manager who speaks to me. It (the conversation) is not with the artist directly, but the artist is aware of me being there. If they have any problem, for instance with dress rehearsals when I shoot, then I will often get a call from the manager, "We want you to shot this or that." But it's true. The manager is your first point of contact, and you have to have a good relationship with them, of course. Of course, the next step is having the artist being okay with you as well.
You don't seem fazed by an artist's celebrity status.
No, that's my thing. I don't do celebrities. Sometimes it even annoys me, that fake celebrity status. But it's a part of our culture. It is what it is. Some people are crazy, and obsessed about it. Some people stay more to the ground, more like I do. But no, they are just a subject to me. What's interesting for me in shooting artists is that they are creative people, and they have so much to give creatively that it is interesting to shoot them, and to see them work their magic. If it's with an instrument, it's the passion with the instrument; and, if they are singing, it's the passion when they are singing. The joy they have. The creativity they bring to the whole performance. That is what I am after.
You are likely one of the older people on any tour. You are certainly older than the people you are shooting. At 25, Taylor Swift could be your daughter.
(Laughing) My son is 26.
You may be the oldest person in a young person's game. Even the music is young.
I know, I know. But I am young at heart so there you go.
I know you speak English, Dutch, Spanish, French, and German. Are you fully proficient in all those languages?
Yes I am.
Has that proficiency been helpful on tour with artists traveling through Europe?
I don't know if it has really worked that way. Everybody speaks English these days. Yeah, maybe.
You loved touring with Usher in 2011 though you couldn't go onto Australia with him. What made that OMG tour so magical for you?
Partly because of the people. They were all very creative people, very passionate about what they were doing. You sort of get sucked into that. Also the creativity of Usher himself. He was actually interested in what I did. He would comment on my pictures while I was sorting them, and talk about what I had captured, and talk about how I saw things, and how he saw things, and what he felt. The working relationship was just beautiful.
Artists on tour are heavily scheduled with sound checks and interviews etc. You were on tour with Usher for three months before you were able to shoot a portrait of him at the Ahoy Arena in Rotterdam. His bodyguard walked into your backstage room, and you were told you had 10 minutes.
That's a true story. I was sitting in my little room backstage. His bodyguard walked in, threw (manager/partner) Patrick (Cusse) out, and then Usher came in, and they locked the door. Bodyguards stood outside the door. He said, "Okay, let's do it now." And I was like, "Uhhhhh." I had to be very quick. He had a short amount of time, and I had to make the best of it. I looked immediately up, and I saw these awful lights, and I thought, "Oh my God, how am I going to do this?" I had one white wall. That's all I had to work with. I thought, "I am just going to do head shots. I'm not going to do anything else."
You moved in really close with your cameras?
Well, he said, "What do you want me to do?" I said, "Go to your spiritual place that you feel safe, and where you feel calm." I wanted to get him calm and relaxed in the picture. He said. "If you want me to be calm, you have to come closer." I wasn't calm anymore, but he was. That's all we needed.
The essence of a good portrait photo is when a photographer captures the subject's true personality with the camera.
Exactly, and that is something that I do. Artists, for some reason, they all hide behind that persona that they bring out onstage. I find it very fascinating. That transformation before they go onstage, and when they go onstage. It's two different people. I like to explore that. I like to capture them, and try to get…for instance, shooting Taylor Swift or Katy Perry, they still have that little girl in them that's still vibrant and alive there, and I like to capture that.
You may try to capture another side of their character, but a media savvy artist can use a photographer to perpetuate a specific persona that they want to perpetuate. It's hard cracking that persona, if they don't want to give it up.
I know. You can take it as a challenge of course.
It's harder to capture that side of them today because everywhere they go there's hundreds of cameras following their every move.
I know and they are so aware of how they will look or how they will compose themselves. They know exactly what happens afterwards (with the photos). So they sometimes don't let go of that persona when they are around everywhere they go.
Let's talk about some of the issues of shooting live whether in a club or a concert setting. Live photography is highly difficult due to changing lighting, and restrictions on photographers' access by the audience. As well, most acts today only allow photographers three shots, and no flash.
Yeah, it's three songs and no flash. The no flash part I don't mind because I don't like flash. But the three song (restriction) is totally ridiculous. It doesn't do anybody any favors. But it is what it is.
Decades ago, a photographer could shoot a full show or even stand onstage and take photos. Something is missed when access is limited to only three songs. Ed Caraeff's iconic image of Jimi Hendrix torching his guitar at the Monterey Pop Festival isn't going to happen anymore. That was shot 36A, the last shot on his roll of film at the end of Hendrix's performance.
No it's not going to happen anymore. That's very true. The Jimi Hendrix guitar burning was at the end the show. But a show is built up like that. The artist gets onstage, and he's usually nervous. Well, nervous…part of them is pumped up. It takes three songs for them to get into their rhythm. Toward the end of the show, they are relaxed, and they are excited by the response of the crowd, and they get loose. That's when things happen. But we miss that today if you shoot for just the press or somebody else. It's wrong. It's a pity, and it's a pity for the artist as well. When I get to work with an artist, I work for the whole show, so I still get to see those things.
I do understand that artists and their management don't want poor quality photographs circulating but, with the three shot restriction, a body of live music photography has largely disappeared.
Oh yeah, that's very true. It has become all very generic, I think. If you follow one artist doing a European tour, if you look at the shots that have been released for that artist, you can't even see what venue that they have been to. The shots are all the same. Everybody shoots the same thing because they only get the three songs. Every time, it's the same thing. There's no creativity anymore. What you want to capture is the true soul of the artist. Well, that's gone. You can't do that (in three shots).
You shoot with two cameras: an EOS-5D Mark III, one with a 24-70 mm zoom lens lens, and the other with a 70-200 mm zoom lens?
Yeah, I always have two cameras. It's my insecurity. What if one fails?
Do you shooting anymore with film?
No, no, no. Unfortunately not. I was probably one of the last ones to hang onto film for my dear life, but I had to move over to digital in 2004 just for the requirements of the clients. They want it (a photo) as soon as possible, and they want it in digital format. So I had to. Until 2004, I hung onto my film. I was losing jobs over that. So that was not good.
When you worked with film, you would push your film speeds to 1600 ASA.
Oh yeah. The outcome was sometimes really fast, but still it had more character than what is produced now I think. Although you see today the youth is going back to film. A lot of people are starting to shoot with film again. It is becoming popular again. It's (client demand) is always going up and down. Then they want all-digital, and then back to film.
Is black and white photography becoming popular with clients again as well?
I would like that.
I love black and white.
Me too. My teacher used to say that there's more color in black and white than in color, and it's true.
A color shot doesn't usually have the same emotional weight as a black and white shot of the same subject.
It's true.
Black and white provides a moodiness that color can't provide.
It's true. You have to talk more through black and white than color. Color speaks for itself. With black and white you have to work harder to express the moment the way you want to. You can do much more with structure and shadows. Shadows in color don't do the same as in black and white.
Years ago, you'd spend hours in the darkroom working on prints. All that has been taken away by digital where computer technology is utilized to greatly alter images. You don't use Photoshop. You do your editing in Lightroom with the vibrance, and saturation buttons set to zero. Then you might add a bit of clarity or sharpness.
Well, I am very against filter shots. I try to be very old school all of the time. Sometimes it doesn't do me favors, but I don't like filter shots. I don't like the direct manipulation of pictures where they thin somebody by 20 pounds or things like that. I will never do something like that. If a client asks me for that they have to go somewhere else. I just do not do that. The essence of photography is to capture what you see. What is there. It's not make believe. That's fantasy. That is something that I don't do. I only use Lightroom, and I tend to work a little bit like I did back in the days in the darkroom. Playing with a little bit of light, with a shadow, and with a bit of structure. If necessary, if they come with the red lights (onstage) I will adjust some colors, but it is all very gentle. I don't like abrupt changes. I don't like to change too much. I like to stay true to what I shot.
It's not like spending an hour dodging and burning images on a print in the darkroom.
It works faster these days. That's true. I go through much more pictures as well. Sometimes I regret it but I shoot many more pictures than I used to. When you had the (camera) counter and the roll of 24, you were calculating (what shots to take). But you don't do that anymore. My (memory) card can take whatever I want, so I keep shooting.
Photographers used to wear big baggy jackets to carry rolls of film, and they were able to change film throughout a concert.
Yeah, that was the whole thing. Then changing that film in the dark, and getting that little clip into that slider going. Some times when you wanted to be so fast, it wouldn't go.
One Direction stopped its Dallas show in 2013 in order for you to come onstage to take a photo. A cringe worthy moment?
Oh, I don't like to be onstage. I have to be onstage, but I don't like it because I don't think that my place is there. It's the artist's place. So when I have to be onstage, I like to be invisible or mostly invisible. So I will hide in the curtains. You will never see me. But there, I had to walk right to the middle of the stage. They stopped the concert. They were quite cool about it. They talked to the audience and said, "Christie is coming out to take a picture of us." Everybody cheered. Then I walked on. You get that split second to get that picture, and your brain just stops working altogether. I didn't know if my (camera) settings were right. Was I holding my camera right? I didn't know anything. The only thing in my head was to get off the stage as soon as possible. To get off so I didn't fall.
By being part of the performance, you were piercing the fourth wall to the audience. Even hiding in the curtains, you are shooting the artist through a pinhole. I would have taken a photo of you photographing the band.
I was filmed by the fans, of course. And you can see me on YouTube. When you see me walking onstage, you can see me cringe every step of the way. What you see almost is me shrinking into a little old woman as I was trying to hide.
Backstage at Joe Bonamassa's show at Royal Albert Hall in 2009, you failed to recognize Eric Clapton as he was trying to get past you when you were shooting.
I know. When I am shooting, I go into this zone. I can't quite explain it. But when I start shooting everything around me kind of disappears. I get sucked into what I am doing.
You go into a zone?
Yes. It's almost meditative. It's not like that tough. I go into this state of mind that totally not ware of what is happening around me which is dangerous some times.
You are one of the two house photographers at Royal Albert Hall?
Yes. It was in the corridors backstage, and I was shooting Joe's very first Royal Albert Hall gig. He was there with his parents. He was talking to his parents, and his manager who were there wishing him luck. It was right before the concert. So this guy passes by, and because it's quite narrow corridors, he taps on my shoulder. And I think, "Typical. You can't wait five seconds." I give him this look like, "Okay, you pass by, please." I give him this angry look. He even says very kindly "thank you," and he walks on. I turn back to Joe and his parents, and they are staring at me like I had done something wrong. I went, "What?" Joe has a very dry sense of humor, and he says, "You just gave way to God." And I'm like, "Seriously. Who was that?" Then they said that it was Eric Clapton. Oh, well.
Where are you from originally?
I'm from England, but we moved out of the country when I was 12.
Where in England were you born?
Derby.
You picked up your father's camera when you were 12, and were fascinated by it. What fascinated you about it? What kind of camera was it?
Oh, I have no idea. Unfortunately, he's no longer alive, and I can't ask him. But he had a really nice camera. I can still see it in front of me, but I have no idea what make it was. Back in those days, it was in this leather pouch. It was old-styled because he was a sea captain. Sometimes I went along with him. There was drawer in his desk in his captain's cabin, and he used to say, "You should never touch this because it's very expensive." Of course, that was already an attraction. I did have to have a look at it. It just fascinated me. I had no clue whatsoever what it did. I had no idea. These days, of course, kids are much more educated.
It probably was a Leica camera.
I can only imagine that it was something like that because him saying that it was expensive. It must have been something like that. I remember playing around with it. Of course, I was clicking with it, and not aware that I was actually taking pictures that he would notice afterwards. But I just went along with it. I was so fascinated. Every time he was upstairs on the deck, I'd go straight to that drawer and play around with the camera. Of course, when he developed the film, he discovered what I had been doing. So next time around I thought that I had outsmarted him. I had arranged with one of the crew who had little rolls of film. So I thought, I'd shoot around with it, and I'd take the film out, and I will put a new film in which was very hard. I sweated over that. It wasn't easy. I got the film in it. I thought that it was all good. Then I ran off that film which actually had very important pictures.
What did your father use the camera for?
If there were any damage on the boat or something like that he had to take pictures. If something happened, he had to take pictures of it. Although I used to be a very good girl, and always did what he said, that was the only thing that I went overboard on. It kept going on like that. Finally, he said, "I can't have it anymore. I am going to buy you a camera." In those days–that was the early '70s–that was unheard of.
Why kind of camera did your father purchase for you?
It was a Pentax.
Probably a Pentax SL.
Yeah. At the age of 14, you didn't own a camera. At that time, it just didn't happen. I went everywhere with that camera. I even slept with it. It became my friend. I have had many cameras since, of course.
Do you recall the first time you developed film in a darkroom, and the wonderful feeling seeing an image developing in a tray?
I know. My uncle had a darkroom. I took a lot of pictures. I'd have a bag of 12 rolls. Then I would go to his darkroom. He taught me everything about the darkroom. The very first time I remember that I had taken pictures with my dad. It was seagulls that go around the boat. I still remember that I had this one seagull that it looked like he was flying straight into the camera. So I had a big portrait shot of a seagull. I was so happy with that. I remember standing there dancing over the tray going, "Yayyy." It was my first success shot, and it felt so good.
Pentax SL cameras didn't have light meters. You either guessed or used a light meter.
It's true. You used much more your gut instinct which I still use today. In those days you just had to count on what you felt inside was right and just go for it.
It was a big step from shooting as a non-professional to undertaking a four year B.A program in arts photography at the Royal Academy of Fine Arts in Antwerp. By that point, you obviously had decided that you wanted to be a photographer.
Yeah, for me it was a decision. I was living in Antwerp at the time, and there were two good schools. One was very technical, and the other one was art. I have never been good at math. In my head, math and technical were the same. So it was a no-brainer. I was going to do art school. It's the best decision that I have ever made because I've have learned so much. Not just about photography, but about art and art history. It fascinated me so much. Even later after I left school I kept studying art history, and the different eras of art. So that was a good choice.
The Royal Academy of Fine Arts has an outstanding international reputation.
It was a very, very tough school. It was very rigid. The school has many disciplines. One of the most important disciplines is fashion design. They have launched many fashion designers from the school. Photography was only a small part of the school. I think that there were 12 professors there. They were all equally hard, and tough on students. It shaped me for who I am today. Every week, we would get an assignment. We all had our pigeon holes, and you put your assignment in there. If you came back a day later, and if there was a little paper there, it meant that you had your grades, and some comments. But if the envelope (with the assignment) was back there, it meant that you had to do it over again. About 99% of the time there was an envelope in there. In the beginning it is very discouraging because you think, "I suck at this. I can't do this." It actually made you reevaluate everything you did, and you could teach yourself by being so hard, and by being so tough on yourself. Near the end of four years, every time that I gave an assignment I would doubt myself. I still do that today. I look at every picture, and I see a mistake, and I see this and that. "Oh, I should start over again." It's good because…
Part of the creative process is that you can always do better.
Oh yeah.
Then you reach a point where you don't fall below a certain standard. You become a professional.
Yeah, probably. Because I am so tough on myself, and I am always criticizing my own work so much, it allows me to grow as well.
Well, You did tell an Academy panel that you wanted one of your pictures to be on the cover of Rolling Stone magazine. Betcha that didn't impress them.
But that was meant as a joke. I was standing in line in front of these very angry, and strict-looking people, and they asked, "What's your ambition?" I was 19. What do you know? You don't know anything. I just wanted to get out of that room. That's the only think I was thinking. Just before I went there, I went into a bar to get some courage, and they played that song ("The Cover of 'Rolling Stone'" by Dr. Hook and the Medicine in 1972) on the sound system. I thought that it was funky song. I remember that it was still playing in my head when I was at the Academy. So when they asked that question, it was the first thing that popped up in my head. So I just said that out loud. And it went to dead silence in the room. "Who is she?" At the moment, I thought, "Oh my God what have I done?" But, actually, they appreciated it. So something good came out of it.
While you were at the Academy, you did some fashion photography.
Yeah. Well that was a part of the school where you were allowed to get experience working with these people. It was good for your experience. It was an easy way into doing something almost professionally. They had a line of clothes that needed to be shot, and you needed the experience. So it was combined that way. At the Academy, that part was good, but afterwards I started working for a (Belgian) fashion designer, Martin Margiela. He became bigger, and he had a bit more expensive models. I worked with him for two years, almost. I really saw him grow. He now has his Maison Martin Margiela in Paris. So he has really made it for himself, and I'm still here.
That's tough work, shooting models and clothing.
Yes, it's very detailed. Precise. The colors have to be exact, and even the texture of the textile have to be exact. So it's a lot of precision. But I like that. But it was the models that gave me headaches. Some of their contracts were totally absurd. You couldn't shoot them from the left side, and things like that. If they had a bad day, they came in with an attitude. You had to wait for two hours until their makeup was done, and then they came in. Then all of a sudden, they didn't like it anymore and they went off again. And you have been waiting there for two hours. Then they just went off, and you didn't have anything done. It was just like that day after day. Sometimes I went in, and I'd think, "What is it going to be today?" After two years, I just got so tired of it all, and I thought, "I never want to work with models again."
You sort of still work with a model today. You often use your daughter when you shoot book covers of murder mysteries.
I know. But Robbin, bless her, she's been my model since the say that she was born. She was two days old, and I was propping her up on the settee already. She's 22 now.
You shoot covers of mystery books. For what authors?
Stuart MacBride, David Baldacci, Dave Kellerman, and Jo Nesbo. I like to use the dark side of myself when I'm shooting those crime novels. That's my hobby, actually.
Did you not work as a freelance photojournalist after leaving school?
Yes for a very long time. I was located in Brussels, and I shot mostly for Belga which is the Belgian news agency. I also worked for a Turkish news agency, Ihlas. I mainly worked on (events at) the European Parliament in town. Whenever there was a head of state coming, or there were meetings or political gatherings, or even protests on the street, I would shoot. That kind of stuff.
Great training for what you do today.
Yes. Exactly. In the beginning, I didn't know what I was doing, of course. It was a hard learning school, but it was a good learning school. At that time, I still had a normal job. I worked in a law firm. We had a good arrangement. If I got a call, I could go out immediately. I would stop in the middle of everything happening there. Within five minutes' time, I could be wherever I needed to be. I did my shots. I came back to the office. I was still shooting film at the time.
What were you doing at the law firm?
I was a PA for a lawyer.
Coming out of arts schools, there's usually no money starting out in being a photographer so you have to take a regular job.
Yeah, I know. I've always managed to survive. I never gave up on photography. Never ever. I always passionately believed that someday I would make it. No matter how. Even though I was working as a PA, I kept shooting. I always saw that as my priority. You just have to keep believing. Keeping working hard. Keep shooting. Then one day, it comes.
At least, you didn't become a war photographer.
No. I would have been killed. I know myself. I don't know danger.
Then you were recommended to Status Quo's manager for a photo shoot. He telephoned you, but you hung up on him.
I wasn't expecting that. It (photographing artists) wasn't even talked about. So I had no idea whatsoever. So somebody calls, and they say, "Hi. I'm the manager of Status Quo, and I would like to hire you to shoot the band." I'm like, "Whatever. Bye." I just hung up. Then about five minutes later Patrick calls me, and says, "I have to let you know that I contacted the manager of Status Quo, and he might give you a call." I was like, "Shit. What do I do now? So Patrick called them back, and said, "There's been a little mistake. Maybe, you should give her a call again. They did, thankfully.
What led to you moving from Brussels to London in late 2006?
My photography. I had landed in Belgium because of my father being a sea captain. He had to sail under a Belgian flag so we had to live in Belgium. Belgium is very small. There was nowhere that I could advance photography wise. I would have been a news photographer for the rest of my life, and I didn't want that. So I sold all of my possessions, and left on the spur of a moment. I decided on a Monday that I was going to do that, and by Friday I had settled the lease of my rental apartment, sold everything over the internet, and I left. I came to England not knowing where I was going or knowing what I was doing.
Who would you like to photograph that you haven't?
Hmmmm. I am often asked that question, and I don't really….
It may not be a music person.
Oh if it's out of music. Then that can open a whole other book. I'd like to Jack Nicholson because of his expressions. I think that he has a very expressive face.
Anybody else?
A lot of actors because they have such brilliant faces, like Daniel Day-Lewis. He can be anybody in front of my camera.
He can be so different in appearances.
Yeah, and you can explore that. You can shoot him for maybe 30 minutes and have a whole range of people in front of you.
Are you aware of other prominent music photographers such as Chris Polk, Ryan Muir, Caesar Sebastian or Drew "Rukes" Ressler?
I know a lot of photographers in the UK, of course, because we run into each other all of the time. We are a little family, almost. We even meet for Christmas and things like that. From the olden days I know Baron Wolman, I used to admire his work. I did a presentation on him while I was still in school. Then many years later I met him, and we became friends. He's so gifted, so lovely, and so generous with his time. He always tries to help me whenever he can. It's a nice relationship.
["Baron Wolman: Every Picture Tells A Story, the Rolling Stone Years" was published by Omnibus Press in 2011. The auto-biographical, image-based book chronicles Wolman's career from the beginnings of Rolling Stone magazine.]
Outside of your direct contact work you are represented by Getty Images?
Yes. Getty is the only picture agency that I work for. Whenever I shoot those three songs no flash (concerts), it is usually for Getty, and they get them all over the world.
Larry LeBlanc is widely recognized as one of the leading music industry journalists in the world. Before joining CelebrityAccess in 2008 as senior editor, he was the Canadian bureau chief of Billboard from 1991-2007 and Canadian editor of Record World from 1970-89. He was also a co-founder of the late Canadian music trade, The Record.
He has been quoted on music industry issues in hundreds of publications including Time, Forbes, and the London Times. He is co-author of the book "Music From Far And Wide." Larry is the recipient of the 2013 Walt Grealis Special Achievement Award, recognizing individuals who have made an impact on the Canadian music industry. He is a board member of the Mariposa Folk Festival in Orillia, Ontario.