MONTREAL, QUEBEC (CelebrityAccess) — Lady Gaga postponed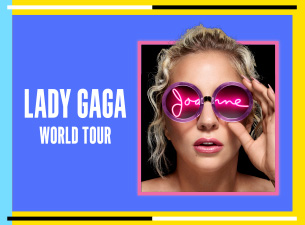 her Monday night concert at Montreal's Bell Centre, claiming that she was too ill to perform.
The show's promoter Live Nation said in a post on its website that Lady Gaga has been told by her doctor to reschedule the show due to respiratory infection and laryngitis.
Gaga also confirmed her illness via her Twitter account, noting that she was afflicted after performing in inclement weather.
"I sing this entire show live, and pride myself on giving it all, but when I sang in the rain at Citi Field I got sick and have been pushing through," Lady Gaga tweeted.
"To my beautiful fans. I couldn't be more devastated that I am unable to perform tonight. I am so sorry to anyone who had their heart set on seeing me tonight."
Her next scheduled performance is a pair of shows at the Air Canada Centre in Toronto on Wednesday and Thursday. Both of those dates are still currently scheduled.
After the cancellations, Gaga ordered pizza for a group of her fans who were staked out outside of The William Gray hotel in Montreal.
"'m sending free ? to any monsters outside my hotel The William Gray Montréal ?. I love u so much & I'm so sorry u are the most loyal fans." she Tweeted