QUEENS, N.Y. (CelebrityAccess) The 14,000-capacity Forest Hills Stadium showed off its renovations yesterday, giving the public a chance to see improvements to the 95-year-old stadium as it prepares to become a year-round facility.
The big improvement? Bathrooms with plumbing. At least that's what the public will notice. The facility also replaced and reinforced its crumbling infrastructure.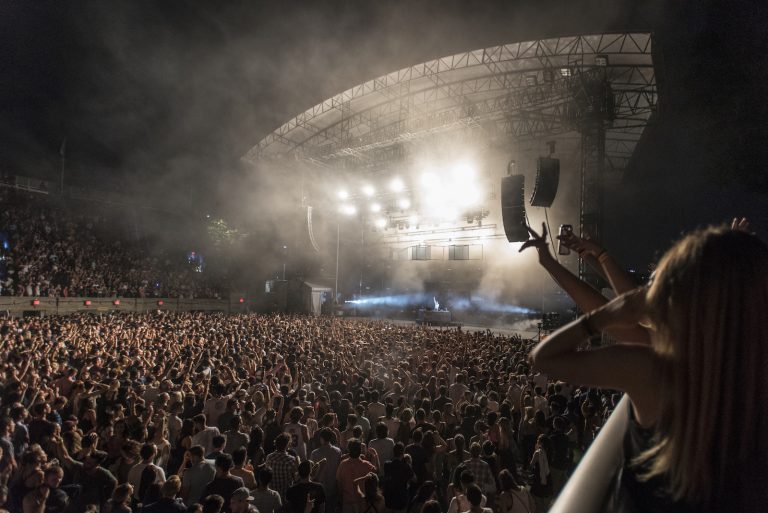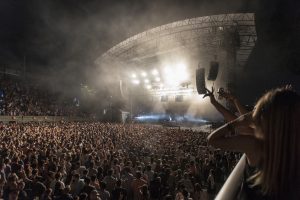 "We've been working on this since we started here," Mike Luba, partner in Madison House Presents, which has promoted at the stadium since 2013, told Newsday. "Real bathrooms – it's part of the quality of the experience."
That's not all: improvements also include an automat system that will let patrons buy hot food from vending machines.
"We knew the place was magic," Luba told Newsday. "Initially, we just wanted to be good stewards for what it is. We just wanted it to be safe and sound good. But thanks to the unwavering focus of a lot of people, it's good now."
"Our show last October at Forest Hills Stadium was one of our favorite shows in the history of the band." The National's guitarist Aaron Dessner said in a statement. "The incredible legacy of the place and the fact that it still feels intimate even given its size, we started talking immediately about finding a way to come back for multiple nights with friends."
The concert season starts June 8 with Belle & Sebastian and runs through Oct. 6. It includes Robert Plant & The Sensational Space Shifters, Arctic Monkeys, the Dropkick Murphys / Flogging Molly co-headlining tour, David Byrne, Van Morrison & Willie Nelson, Portugal. The Man, and Russell Peters.
"Year-round" means that the stadium will now have a "Winter Wonderland," courtesy of Madison House, that will include a skating rink surrounded by vendors.
"We want to keep the place up and running year-round," Luba said. "The ice skating rink will be for the community."