BOWLING GREEN, KY (CelebrityAccess) – The residents at Arcadia Senior Living didn't expect the response they received after re-creating Rihanna's Super Bowl halftime show. Even Jay-Z loved it, personally sending them flowers … and then Rihanna followed suit.
The video was posted by the senior living facility's TikTok account and featured some of the residents dancing along to Rihanna's "Rude Boy." Since being uploaded, it has amassed over 30 million views, 3.5 million likes, and 34,000 comments. You can view the video below.
The facility then took to social media sharing pictures of the red roses that hip-hop icon and pioneer Jay-Z sent. "We love the Tik Tok here at Rock Nation!," reads a note included with the flowers. The facility's Director of Community Relations confirmed to Insider that he did indeed send them "100 red roses."
That wasn't all the appreciation the residents received when they also received white roses from Rihanna herself! The card reads, "You Ladies Dance Was Amazing Love Roc Nation Rihanna."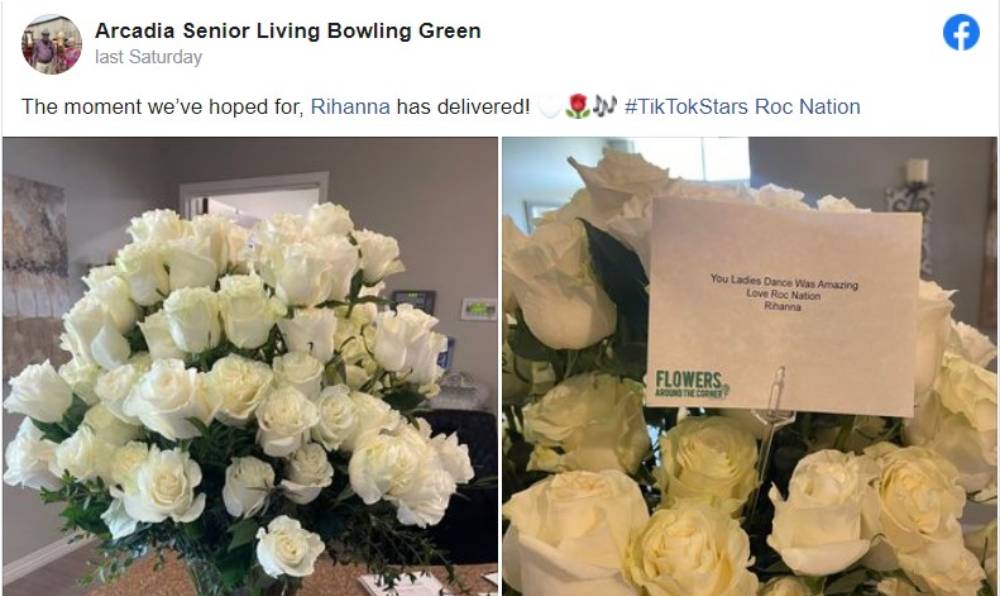 Dora Martin, aged 87 who "played" Rihanna in the clip said she watched the halftime show with her family. "It makes you younger to know that you can keep up with them. It keeps you young. I feel like I'm 16 years old."
You go girls!!!!