NEW YORK (CelebrityAccess) Sure, we've published plenty of articles on the same theme but, with each profile of an industry exec who has magic as a side hustle, we hear from others who want to join in, or from friends who say they should be included.
In this case, it's with someone who is considered one of the top card mechanics in the music biz, James Diener, founder of Octone Records. While we were wrapping this article, we were contacted by magician Meir Yedid, who wanted to make sure somebody else got his props.
James Diener is the founder of Octone, later known as A&M/Octone Records, a joint venture with Universal Music Group. He and the label are recognized for several accomplishments but most commonly he is associated with signing Maroon 5. The company was sold to UMG in 2012.
At the time, he was featured in Fortune magazine but, even as the article focused on Octone's success during a time of record label decline, noting Platinum-record-making client Hollywood Undead, Diener can be seen palming a card.
Diener is currently the co-founder of Freesolo Entertainment; an entertainment company composed of Freesolo Music, a record label joint venture with Interscope Records/Universal Music Group; Freesolo Publishing, a joint venture with Sony/ATV Music Publishing; and Freesolo Management, a joint venture with Vector Management.
Freesolo has represented artists such as Avril Lavigne, Rachel Platten, The Struts, Gavin DeGraw, Hailee Steinfeld, and Pitbull.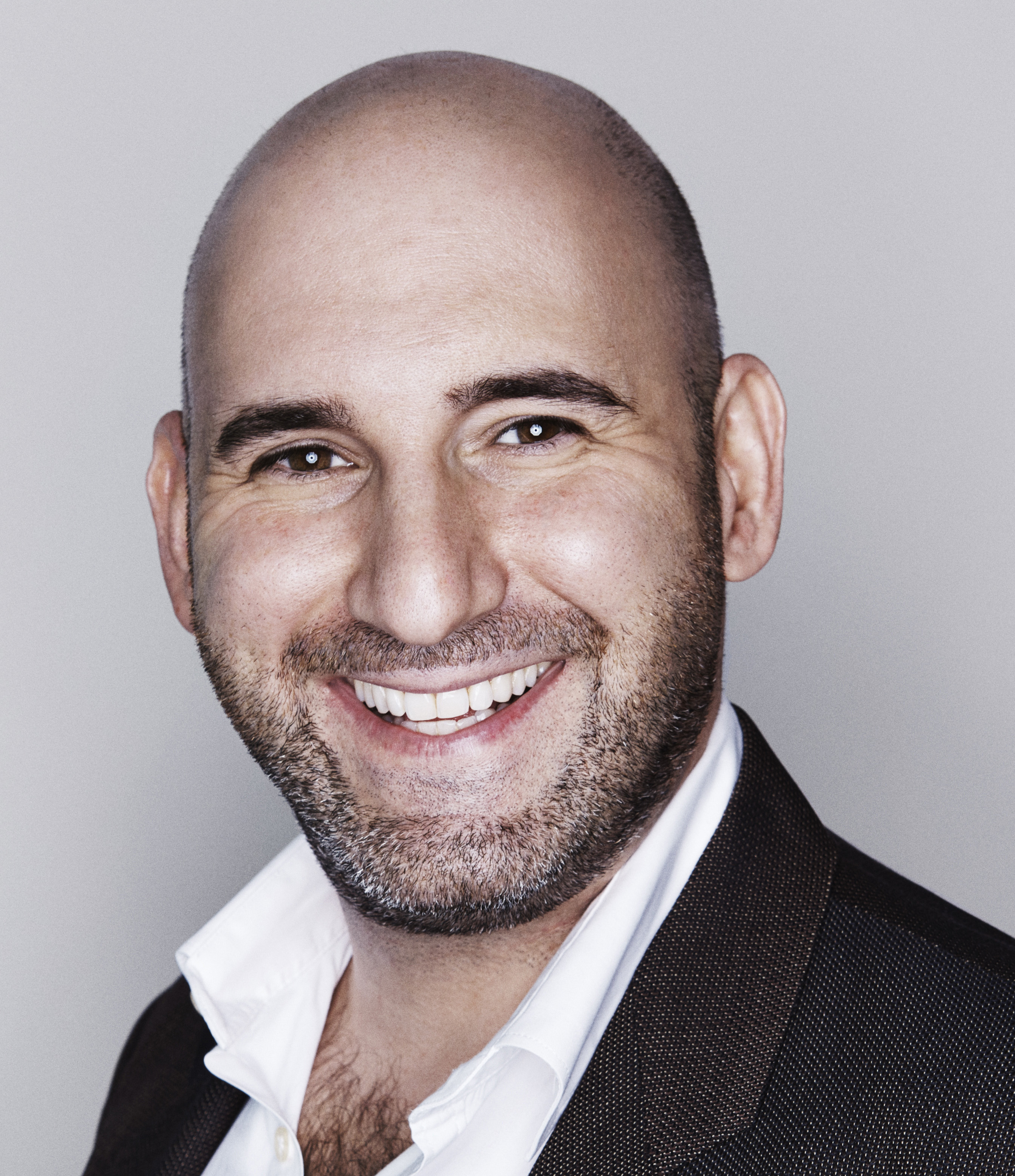 He is the Executive Music Producer for Netflix's 2018 unscripted music series, "Westside," and is also the co-founder of Alignment Artist Capital, a New York-based specialty finance company created specifically for the entertainment industry in partnership with BlackRock.
The series includes Arny Granat, co-founder of Chicago promotion company Jam Productions, Tony Conway of Conway Entertainment Group, professional magician Darren Romeo, Danny Robinson of APA, Clinton Billups, artist manager including for the Amazing Kreskin, and Donald Passman, author of the bible "All You Need To Know About The Music Business."
There are two more on the way.
Thanks for doing this
I get interviews and press requests but never like this. This is something I'm pretty excited about just because I love magic so much and revisiting some anecdotes about the music industry and entertainment is perhaps less exciting to me at this point. Not that it's not exciting but I've done a few of those interviews over the years. So it's quite nice to receive your call.
I was fortunate enough to sign Ricky Jay to his only record deal. Ricky Jay released a box set called Ricky Jay Plays Poker. It's the only recorded music that Ricky ever did. It was done in the early 2000s. It's a compilation of poker- and card-related songs that he curated into a box set, wrote extraordinary liner notes and also came with an exclusive DVD that we filmed Ricky, only included in this box set.
At the time I founded a record label called Octone Records that was distributed and had an associated joint venture with Sony BMG and then later UMG. I made the deal with Ricky's managers, Winston Simone and David Simone, and I know Ricky in my travels so the idea of giving him the opportunity to release recorded music was a big deal for me and my life. And the fabulous time I spent with him in my life.
But it's out there, now, as a wonderful artifact. It's part of his mythology and I'm really part of that. You can find copies out there but they're probably pretty expensive.
Winston Simone was a full-on rock 'n' roll manager. He managed everyone from Jan & Dean to Desmond Child. He was Ricky's personal manager from if not Day 1 then Day 2. He was doing it for 30-some odd years. He's a fantastic guy. I was at Ricky's funeral memorial. He ran the whole thing. He's one of the reasons why Ricky was dialed in to so may people on this side of the entertainment industry. He was one of us; he never had a traditional magic manager. He had a rock 'n' roll guy.
So you're doing a story on people who do magic?
We're doing a series on it but over the years I've found that people in the industry are happy to talk about anything other than music – food, banjos …
Well, I never played banjo but I played guitar. I spent many years as a musician. That's how it all started.
The magic thing has been a pretty serious part of my journey since I was a kid. It has waxed and waned because there are moments where you gotta take a break for a few weeks because you get obsessed and down in the hole. But I haven't left home without a deck of cards on me since I was 12.
So if you're stuck somewhere, do you practice?
It started when I was a kid. My father gave me me The Royal Road To Card Magic, which in the day was probably the only book, but also the Bill Tarr book Now You See It Now You Don't. The Bill Tarr book was really well illustrated. He was not only an author but an illustrator and the illustrations are great.
There's some rope stuff, some coin stuff, definitely card stuff, some sponge ball stuff. This was very interesting because, in my opinion, it was better illustrated than Royal Road. I had the original book, which I had to buy a few copies of. I lived in New York City so I went to the original Tannen's magic shop.
The first book was great but the other was better illustrated; I spent a lot of years in each direction.
This is what you did in the early '80s: You got a copy of the Royal Road, the Tarr book was around and, obviously, there was the Tarbell Course but for some reason that was in a blind spot for me.
But moving toward doing stuff in front of people was in college. I went to John Hopkins in Baltimore. There was a lot of downtime between classes, a lot of time in the library, and I seemed to always have a pack of cards with me.
But as it relates to the music business, in the 90s, I worked as a vice president of A&R/marketing at Columbia Records. I was an A&R person before the internet and MP3s. I spent what seemed like thousands of hours at clubs. I was thinking about what to do in the clubs every night. Every band is late to go on. You're always waiting. I got so much practicing done that it spooked the people around me. I'd be at the Bottom Line, I'd travel the country, but it was odd to see an A&R rep fanning cards and practicing passes, working on flourishes.
I made a conscious effort to ignore the awkwardness. I realized if I press through it and get all this practice done I'd come out the other side with a lot of skill but also I'd know more about working under fire.
There wasn't a lot of spectator management. It was four or five nights a week, armed with two packs of cards in case one got soaked in beer.
This sounds familiar: the ability to borrow a pack of cards to prove it's real.
Exactly. I agree. I've never performed with any gaffs, any props. I went through a period, when I was younger, I'd go to Tannen's and they'd demo all this stuff. I'd start buying some of that stuff but I realized it would limit my ability to perform on the spot. And that made things a lot less magical.
I practice a lot of coin stuff; I find it helps my timing and confidence in misdirection but I actually don't prefer performing coin work.
But, as you're saying, I would never pull out a gaffed deck of cards.
I do like certain things though. I met Juan Tamariz, one of my great idols and spent a little time with him. I went to FISM many years ago and ran into him there. That's around the time when Mnemonica, his memorized deck book was published. I saw him do six effects from Mnemonica. I figured it might be worth my time.
He has this really thin book called "Verbal Magic" that's really cool – it's all magic performed remotely, or via texting. It's stunning. He's brilliant.
Donald Passman made sure we got in touch.
It's funny with him. I met up with him years ago. I went to his office in Beverly Hills and he had a bunch of decks across his desk, and I think he may have had a close up pad, or two. I looked at him and said, "OK, that's interesting. You don't see that on a lot of lawyers' desks or, if you do, it's not often."
So I watched him handle cards for a second. You can tell. It was in mechanics grip. And we talked a little bit. He's fantastic. He's got so many additional things beyond his work in the music industry. I'm glad you talked to him.
But how did this get started?
So I got interested through various actions. I got some of it from my dad. He facilitated some of the original books and stuff into my hands but I heard a lot in my household about Ricky Jay when I was a kid.
The reason for that was that my uncle, Denis Plehn, who was in LA in the 70s and was a very good friend of Ricky Jay. He was also a professional photographer. He shot all the original photos for Ricky Jay's first two books. Certainly the first, Cards As Weapons.
So my uncle was around me a lot and he talked all about his friend, Ricky Jay, who wasn't as well known as he is now, posthumously. But the stories were incredible.
The family grew up with the grandparents in the Catskills and in Miami where there were a lot of working magicians. So, between all of this, I learned that this is not a forgiving art form. I've been at this thing call Guy Hollingsworth's "Reformation" for about nine months. It's not the only thing I"m working on but it's a good example of something that maybe, by next year, at some point, I might do.
Let's put it this way: the people around me who know I'm working on something keep asking "What's the wait?" It's heartbreaking to tell them the answer may be "Never."
You're not going to just get on stage and perform this stuff without a lot, a lot, a lot of time invested. The first years were grueling.
By the way I try not to perform in front of children because they seem to have a way to see through things that most adults would not.
I recently started working at a bar and found out that, even though I practiced Ambitious Card for 1,000 times, I screwed up every part of it.
That's why I dislike Ambitious Card. I've never found a way to do it with a little of my own personality in it without sounding like I'm going through patter.
But, basically, when you were learning, was it performing to "safe" people backstage or strangers? What was the learning ground?
I read a book, Magic & Showmanship by Henning Nelms. It's not one of the usual ones. One of the things that's interesting about my library is, for some reason, I actually preferred books on magic theory.
There is a section in the book about who to perform what to. That's almost more important than what you're showing, and how many tricks you can show. It may also be in The Secrets of Stage Conjuring by Robert Houdin. Let's say you know 10 things really well but what are you going to share with a person? Is this person an individual? A married couple? A brother and sister? Two sisters and two brothers? Does the person have the attention span for patter and plot? Is it somebody who needs something that is quick and visual? Someone who'd prefer something black magic and spooky?
Or are you dealing with someone who might be a card player and would prefer a gambling aspect?
I began to think a lot more about not needing to memorize gobs and gobs of effects but, rather, I combined thinking about having something for the right spectator at the right moment with an article I read years ago in Genii magazine by Roberto Giobbi. It was basically a breakdown of all the major plots, ever. It's genius.
He describes the 20-some basic plots of card magic and that virtually every trick can be classified into one of them. I decided to learn 26 things! One in every category! If I could figure my "thing" in each of these categories, that's all I really needed.
For example, one category is Ambitious Card. There's probably an infinite number of versions of that but it's good if you have an Ambitious Card routine and you understand when it's right to use., It works well in a bar when you can't really communicate to people and need to do something visual, and have a certain set of angles. And it's an even better effect when people have a few drinks in them. They're more wowed by it, I think.
So I took the advice from Nelms, checked through my list in this Giobbi article, and got to about eight to 12 tricks that I really love and have ultimate confidence in. I can add about one to three things a year; this isn't the only thing going on in my life.
Performance is probably more important than technique and maybe even more important than personality.
There's a story that Larry Jennings showed him a trick at the Magic Castle. The trick had multiple phases and Vernon, who stressed simplicity, said, "That's the worst trick I've ever seen." A week later, Jennings was walking by the table and Vernon goes, "Larry, I've been thinking about your trick. It's still the worst trick I've ever seen."
(laughs) That's why I learned from Juan Tamariz. When I started getting serious about this, it began with "Stars Of Magic" because I think the guy at Tannen's told me I needed to be able to do everything in the book. Triple Coincidence, Vernon's One-Handed Cutting Of The Aces, Travelers – he said I should learn all of them. The coin stuff, impromptu cups and balls. It starts will all that and I just assumed Vernon was the guy so off we go with the Vernon Chronicles, the Book of Magic, anything. Somehow I got a copy of the Vernon Revelations, that video series.
I still say this today: when I do magic for some people, which is actually not terribly frequent because part of the spectator management thing, I really want people to ask me to perform. It puts them into a much more willing and optimistic role as a spectator than me trying to force it on them. I'm never going to be the guy who's going to walk over with a pack of cards. Eventually, somebody will ask. It's always, always a better environment.
I just assumed people see close-up magic but the more I did this in the world – after meetings, on planes – I was surprised how few people have actually ever seen close-up magic. Mostly I'll get TV things – "Oh, I saw Penn & Teller's show or Chris Angel on TV."
When I started to see what Tamariz was like – on DVD, online, then in real life – to see his personality, which, by the way, is only him – have you ever seen him perform?
Only on video.
Well, his character and personality are his character and personality. There's no way to do him unless you're him. You need his beautifully eccentric way of doing things.
So, I'm not him, and I'm not the Dai Vernon thing, where you just sit and have this professorial thing, so it took a long time to come to a personality, where it's not forced or I'm reciting patter or adopting someone's persona. It just takes a long time and a lot of unfortunate, embarrassing moments. But the good news is after, oh, 30 years, you're totally confident with it. But only with a core base of repertoire.
Gazzo will ask, "How many nuns do you see in the world?" and will note there are less street magicians than there are nuns – it's a big deal to actually see magic in the real world.
That's great. I'm interested in close-up magic. I don't do parlor stuff. I'm not interested in grand illusion stuff. But I wasn't going to make a life as a professional magician, and a lot of other things. I had to be very careful about defining a role for magic in my life. This is a passion that can easily overwhelm you. And it can happen at any age. I've met adult amateur magicians that can be completely overwhelmed, like people who play chess competitively. It becomes much bigger than ever envisioned.
I had to say to myself, "I could spend the rest of my life with my head in these books. I could spend my waking life without anything other than a deck of cards in my hands" – and I actually did a few years of that. It had an interesting effect on some professional moments. There were times where if you sat in a meeting with me, I'd always be fanning cards, doing passes. People don't always react well to that.
I eventually had to say it had a role – a pretty big role but a defined one and it can't exceed that. If it does, nothing else will get done and I do have other hobbies! And I'm an entrepreneur in the industry and that requires dedication.
Remember "Magic," the movie written by William Goldman? It's about a ventriloquist/magician who goes so far down the rabbit hole that he can no longer differentiate reality from the performance. I've seen people who were so passionate about magic that soon, you know, that was it!
So what is the association with Ricky Jay? Seems like everyone has one.
I had the privilege of making this deal for Ricky Jay Plays Poker. It came with a DVD of him performing that was shot, especially for the package, the CD itself a collection of poker songs curated by him, an incredible booklet that was art-directed and curated and written by him, but also a custom deck of Ricky Jay Plays Poker cards.
That was quite amazing at the time because the cards were sourced from the US Playing Card Company and he had a very specific design and specific card stock. I was head of the label so I'm not sure why I volunteered to do this because there were a product manager and an art director and production people but I worked on the process of getting the US Playing Card Company to make these cards, to make them at specs that Ricky would personally handle. It took months.
I'll never forget it. You'd think you'd just send them some art, send them a jpg or clip-art, but it was a point of honor for us all and we wanted this box set to be incredible. We made enough for the box sets. They made a limited edition, they sold out immediately and I saved a few bricks of these cards!
Also, while we are on the phone, I bought Juan Tamariz's new book from Penguin Magic.
I am so proud to work with Ricky. It's a small part of his work. To be a part of any of his work was really incredible. We shot a video for it at a house that was owned by Bob Dylan's tour manager at the time. It was a funky, interesting house and Ricky invited a lot of friends, including John C. Reilly, JJ Johnston and Willie Garson, over for a round table demonstration. Before the Ricky Jay documentary, this is one of the videos of him because he seemed to not be into doing instructional DVDs. It was a big deal because it was one of the only ways you'd get to see Ricky if you weren't in New York or LA.
It was all shot in one afternoon at a house in Venice, Calif.
Interestingly enough, it was done with Legacy Records. It was my label distributed for just this piece of product through Legacy Records. One of the things that's nice about that is the head of Legacy at the time was a massive Ricky Jay fan so he was happy to help. It was a passion project for everybody. The head of Legacy was Jeff Jones who is now chairman of Apple Corp.
Another small story: Ricky Jay was a master calligrapher. One of my favorite moments was, executing these deals, there's head of business affairs, a lawyer, would sign it. But I made a point to countersign it next to his name. I had a signature page with Jay's signature. He signed it with this beautiful calligraphic pen, like from the pages of Thomas Mallory. I think I had it framed.
Anybody else?
The other magician that was a big deal for me was my friend Joshua Jay. He was New York-based and throughout the 2000s he was one of my mentors.
I had emailed Josh, out of nowhere. He turned out to be my neighbor. He lived over on 23rd street, I'm down in Greenwich Village. We met up, had a great conversation, and we started hanging around. For a period of time, I actually managed Josh with Randy Jackson from "American Idol." He was an old friend and met Josh, and we decided we'd represent him. We did a bunch of TV stuff.
We'd travel together, go to TV pitches together and, on the flipside, here's this phenomenal magician, and at such a young age, traveling worldwide. I could just see, through him, the impact it was having out there in the world. He taught me so much. We'd be working on something and he'd say, "Let me just show you an alternate handling to a double lift" or "Here's a better way to ditch the double card, and it's not a published version." He would spend time with great magicians around the world and come back and tell me, "By the way, I was at Juan Tamariz's house in Spain over the summer and he showed me this move and .. " I don't remember it all this stuff but just to be around somebody who had that facility, for three, four years, definitely upped my game.
I've seen him perform. I knew he always wanted to do magic for people but never saw him ask to do it. He had a way of getting them to ask him.
Michael Vincent is a magician I correspond with and met when I traveled to London a few times. Incredible magician. He's deaf, 100 percent. He does it all while reading lips. He grew up with a bunch of important mentors. Through Josh I met so many magicians. They'd come through town, stay with him and I'd meet them.
There was no magician I couldn't meet through Josh. He was the key. He could call anyone. Whenever I was in a market and wanted to meet someone, Josh was really helpful.
Any that you'd feel a little nervous about? A Michael Ammar? A Paul Harris?
There were two. David Roth, who is interestingly enough is one of the leading coin magicians. I wasn't a coin guy but he used to eat a lot at a restaurant in the East Village where I used to eat at, and I got to know him and he was incredibly inspirational. I saw him recently at Ricky Jay's memorial.
The other one, whom I met through Ricky who was a fantastic magician in his own right was Michael Weber, Ricky's partner. A lot of doing that project with Ricky meant working with Michael, who booked and oversaw things on Ricky's behalf. Very inspirational.
I'm also a member of the Magic Castle so I've met a lot of people through that. You just hang around the close-up room.
I did get to shake Robert Giobbi's hand once at FISM.
But you've got a lot of them online so now you can get a lot of information without tracking them down in person.
But anybody you still want to meet?
What a great question. They're probably passed away, but of the living guys, there's a guy named Pit Hartling who wrote a pair of really good books. He has a beautiful effect that I perform called The Core. It's in a book called Card Fictions.
I've met a lot of great magicians; I've been fortunate that way. But most importantly, this community is a very friendly one. I really feel like it takes care of itself, probably because we need more people performing magic out there, not less. I think the quality of friendship that seems to develop as a result of sharing magic, and meeting other magicians, and having conversations like this one – gotta tell you, I've done some interviews and I don't necessarily feel a connection to interviewers in this same way – there's a different level of connection for people in this community, even from the get-go.
I haven't found that in life as much as in magic. The people I meet in magic are relationships that tend to last for years. Even Don Passman, who referred you to me – we haven't spent that much time together but the magic thing connects you to people, and you tend to pay it forward when you're part of this community.
Do you have a lot of stuff buried in a trunk?
What do I have? Let's see. I've got a lot of books, like I said, and I don't have apparatus because, again, I really want to do everything with borrowed, provable standard decks.
By the way, regarding that, in New York, there would always be a Korean deli place within a few yards of wherever I was. They'd always sell standard Bicycle or Bee decks. Let's say I produced one, or even two decks and said "You can choose whichever one you want," and display them, I'd get even more impact from the effect if I tipped the busboy or waiter five bucks to run down and grab a sealed deck from an Optimo or Korean deli.
So I did not accumulate a tankful of stuff. I have a drawer with 15, 20 things from Tannen's or online. Never use the stuff. I wouldn't even know what's in the drawer.
I like to travel, so mostly coins from where I've been to.
How did you get involved with the Academy of Magical Arts, which is based here on the West Coast at the Magic Castle?
I was spending a week every month in LA because that's where the music business is based. I loved the Magic Castle, knew all about it, visited a few times as a guest. I'm trying to think who was my original sponsor. I had to audition. I think I auditioned by video. They have a membership for people who don't live in LA so I had to make a bunch of videos for them and I had to find at least one, if not two, sponsoring magicians.
I love it. I try to get there whenever I'm in LA. To me, the Magic Castle is context-dependent. I'll actually organize my LA travel around who are performing in the close-up theatre. I remember I wanted to see Rafael Benatar.
There was another trip where Eugene Berger was there. I can adjust my schedule for those performances.
In addition, everybody loves the Magic Castle. If you offer to take them, it's either "I love it, thank you for taking me" or "I didn't know I would love it so much, thank you" or "wow I'd really love to go even if you're not in town, can you get me in." And I notice it just never loses its luster.
Do you know about the Houdini Seance Room? It's upstairs and, for a group party, you can hire this special room off to the side. They will perform for large groups for special events a true seance experience like it would have happened in the early 1900s. There would be a "medium" who will perform for you an actual seance as it would have been in that era – spirit writing, ectoplasm, etc. It's an amazing thing that a lot of people don't know about the Magic Castle. We used to do that around Grammy Week.
Have you ever performed in the close-up room?
No. And you'd have to rehearse for weeks and weeks. Every once in a while you'll see a celebrity perform there and they'll say in an interview it was more intimidating for them and required more rehearsal than actually appearing in a movie or a television show.
So why are you so dedicated and enjoy this so much?
My motivation has changed a lot since I got involved in magic. That happened when I was very young and I was just compelled by all the same reasons as many. Back that it was probably to do something impressive, and to have a tool in my quiver, to entertain people, to draw positive attention. But over time, what I've learned about magic is that it's one of the greatest gifts you can give people, especially adults, with a successful performance.
It's very difficult, as they get older, to give somebody the joy of feeling young. As you get older, you have a sense of why something exists as it manifests but if you perform a good magical effect to an adult, you give them a moment of astonishment, even for a millisecond. You give them the gift of returning to children, when they couldn't explain what was happening. That's rare. Even the most cynical or aggravated adult can return to childhood, just for a moment.
If I can do that just a few times a year, to me that's a really good deed